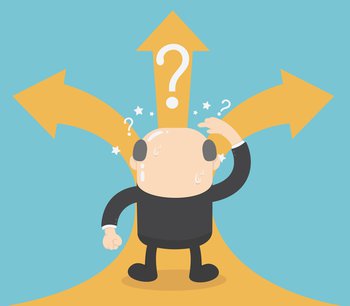 Are you currently contemplating whether to organise respite care at home or in a care home setting?
Respite care allows Carers, often relatives of a person, the opportunity to have a short break from caring. Having a break every so often is vital for carers to reduce the risk of exhaustion and burnout.
To help you make an informed decision, we have outlined the pros & cons of respite breaks provided by a home care company and in a care home setting.
Please note that not all Home Care providers will accept temporary care packages, please check with individual providers before pursuing your enquiry.
Pros
Flexibility - it can be decided how often a carer visits whether it be once a week to give the main carer a day off or to cover holidays.
Friends & family - loved ones can pop in for a cup of tea and a chat easily whenever.
Stay at home - a person can remain in their familiar surroundings which is particularly beneficial to those who have dementia.
Independence - remaining at home maintains a persons' sense of independence. According to a 2018 study by the Department of Health, "Four-fifths (81%) of respondents indicated that they feel more independent as a result of the help they get from their care worker(s)"
Pets - those who have a pet don't have to risk being separated during their respite care (some care homes don't allow pets). Ageing Care advise that "Animals can help reduce stress, lower blood pressure, and increase social interaction and physical activity."
Cost-effective -  home care can be more affordable, as you only pay for the time the Carer is with you. On average, home care in the UK costs £25 per hour.
One-to-one - The care provided will be entirely focused on the person(s) requiring care.
Cons
Several carers - a person may have several carers visiting meaning that you don't get to know them very well.
Consistency - depending on how many care calls you require, home care companies will work with you to provide the support with as few a Carer's as possible. However, if you're looking for temporary cover when Carer's themselves may be on holiday, consistency in Carer's is not guaranteed. Some people see it as a positive to see new faces every day though!
Home adjustments - if respite is required due to mobility issues, significant adjustments may need to be made to the home to make it safe.  According to a 2018 study by the Department of Health, "A quarter (24%) of respondents have had a major adaptation made to their home which was paid for by the Trust."
Part-time - A home carer won't be around 24/7 to provide care.
Punctuality - Despite their best efforts, Carer's can be delayed due to something that happened earlier in their shift. Hopefully this won't happen too often and most people understand circumstances outside of the Carer's control
To receive help with finding respite care, please get in touch today.
Please note that due to COVID-19, lots of residential/nursing homes are insisting on a negative COVID test and a 7-14 day isolation period upon admission. You may wish to consider a longer than intended respite stay to account for the initial isolation period.
Pros
Round the clock - 24/7 care will be provided by trained staff.
Socialisation - other residents and staff members will be around to spend time with and there will be an activities rota, decreasing the risk of loneliness.
Low maintenance - there won't be any utility bills etc to pay at a care/nursing home. Plus, washing, cooking & cleaning will be taken care of by the home!
Medication - the administration of medication is supervised meaning that residents are getting the correct daily doses.
Peace of mind - A persons' main Carer can go away on holiday knowing that their loved one is in safe hands 24/7.
Cons
Away from home - unfamiliar surroundings can be distressing, especially for people with dementia. As respite stays tend to be between 2-4 weeks this isn't always enough time for people with dementia to feel settled in a new environment.
More expensive - as you are paying for the care setting as well as 24/7 care, a respite stay in a residential setting is often more expensive than home care.
Pets - some care homes don't allow pets which are often a form of comfort for older people.
Rules - there are rules in place at care homes which residents must abide to. These will differ home to home.
Less independence - some people may feel a loss of independence when they move away from their own home & into a care home setting.
If you would like further help with deciding which care environment would best for your loved one, please do get in touch with our specialist Care Advisers who would love to have a chat with you and offer their full support.