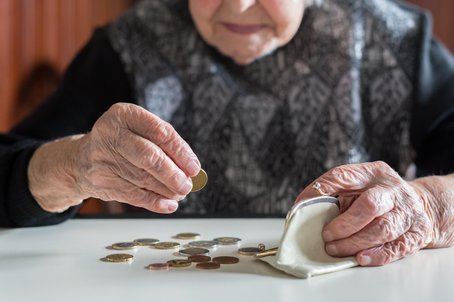 If you are considering home care either for yourself or a family member it is important that you have a complete understanding of the practicalities involved in organising care at home.
Whether you are looking for information on average costs, organising a Care Needs Assessment or funding thresholds then TrustedCare is here to answer your queries.
How much should I expect to pay for home care?
The cost of home care varies from county to county and region to region. Typically, the average cost of home care is higher in the South of England than in the North of England. Normally the cost of care is relative to the region you live in, it follows suit that average house prices are also higher in the South of England than in the North.
As well as the cost of care differing between regions, the cost of care also differs between individual home care providers within the region. In order to find out the exact cost of home care it is best to ring home care providers directly and discuss their fees with the Service Manager.
Below is a table outlining the average hourly cost of home care in the different regions of England. This data is a culmination of the average prices from mystery shopping a number of the home care providers from each county within each region. *Please note that this data was last updated Apr 2023.
| Region | Average cost of Home Care |
| --- | --- |
| East of England | £28 per hour |
| East Midlands | £25 per hour |
| Greater London | £29 per hour |
| North East England | £25 per hour |
| North West England | £28 per hour |
| South East England | £29 per hour |
| South West England | £28 per hour |
| West Midlands | £25 per hour |
| Yorkshire & The Humber | £23 per hour |
For free, help and support searching for Home Care across the UK get in touch with our friendly team of Care Advisers 7-days a week.
Do I have to pay for my own home care?
If you require home care, you may be eligible for funding support from your local authority depending on your personal savings and assets. The thresholds for receiving funding support from your Local Authority differ depending on where you live in the United Kingdom:
| Country | Funding Thresholds |
| --- | --- |
| England | £23,250 or less |
| Wales | £24,000 or less |
| Scotland | £28,750 or less |
| Northern Ireland | £23,250 or less |
Even if you meet the funding thresholds stated above you will still be required to contribute towards the cost of your care. If you receive a regular income i.e. from a private pension, government pension or any benefits, then your Local Authority will consider this as income that can be put towards covering the cost of care.
**Please note that from October 2025, the funding thresholds will be changing so that anyone with assets below £20,000 will qualify for full council funding, anyone with assets between £20,000 - £100,000 will be eligible for part council funding and anyone with assets above £100,000 will not be eligible for funding until they have contributed £86,000 towards their care**
I have savings of over £23,250, is there any funding I could be eligible for?
Even if you have assets assessed as being over £23,250 and have been advised that you will be privately funding your care, you may still be eligible for attendance allowance. UK residents who are of pension age and have had ongoing care needs for at least 6 months are eligible for attendance allowance.
Attendance Allowance is paid weekly and 2 different rates dependant on the level of support you need:
£68.10 for those who need frequent help or constant supervision during the day, or supervision at night
£101.75 for those who need help or supervision throughout the day and night or are terminally ill
I have savings of less than £23,250 what's my next step to setting up home care?
The first thing you should do is get in touch with your Local Authority (LA) and ask that a Social Worker carries out a Care Needs Assessment. Providing the Social Worker agrees that you require support to live within your own home funding will be awarded.
The Social Worker will then do one of the following:
Find a Home Care company for you who will accept the LA-funded rate of pay
Ask you to find a Home Care company that accepts the LA-funded rate of pay and then organise for payments to be made directly to the Home Care company
Organise Direct Payments to your bank account which you can then spend on a Home Care service of your choice
I don't meet the eligibility threshold for local authority funded care, what do I do next?
If you are privately funding your care then you can either request that a Social Worker supports you with information or shortlist home care services for yourself.
You can contact your Local Authority and ask to be assigned to a Social Worker who will conduct a Care Needs Assessment before supporting you in your search for care. The average waiting times for a Care Needs Assessment varies from county to county. The average time for a non-urgent Care Needs Assessment is between four to twelve weeks.
If your need for home care is immediate then it is easy to shortlist care services for yourself. It is easy to search for home care services in your location via TrustedCare.co.uk. Through the provider's profile on TrustedCare, you can view a wealth of useful information and get in touch with the provider directly.
Alternatively, you can contact TrustedCare's team of specialist Care Advisers 7-days a week via phone, email or live chat. Your Adviser will be delighted to talk through your requirements and then share information on home care providers in your area who should be able to support you.
My loved one has been discharged from hospital with a 6-week reablement package - how will their care be funded beyond the 6 weeks?
If your loved one is likely to require home care beyond the term of their reablement package, you will need to contact Social Services to ask for a care needs assessment & financial assessment. The assessments will determine whether your loved one's needs meet the criteria for home care, and if so, how their care will be funded going forwards.
Once your loved one's reablement package of care has ended, their team will work with them, their family and carers to agree on the best next steps. They will cover the following with you:
How you can refer yourself again if you need to
Further care you may need at home
Information on other types of support or equipment that may help
What to do in the case that something goes wrong
Are you looking for home care for a loved one? Contact us for free support!