"Two thirds of UK elderly pet owners have said that they would be 'devastated' if they had to give up their pet to go into care"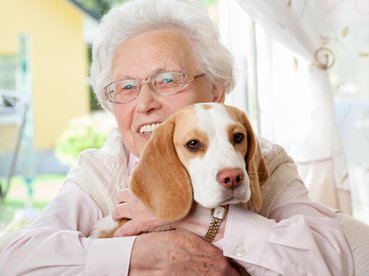 Well, we have good news! Moving into a care facility does not have to mean saying farewell to your beloved pet. There are many care homes which would be delighted to welcome your pet as well as yourself into their home, saving you the heartache of parting ways.
3 key benefits of having a pet for the elderly
Support
If an elderly person is hard of hearing or sight, they may have a support dog which has been trained to assist them with much-appreciated tasks such as opening doors for them. Dogs can now be trained to support people with health conditions such as Diabetes. They can be trained to sense when a diabetics blood sugar is either too high or too low which can make them a highly beneficial companion.
Companionship
Many people, see their pet as a family member or their best friend. As people get older and begin to lose friends, having a furry companion can save them from the loneliness and isolation experienced by  1.9 million older people in the UK. It is said that loneliness can be just as harmful as having 15 cigarettes a day!
Comfort
Pets can give elderly people a sense of purpose as well as a routine with feeding, and exercising them. Did you know that stroking a pet relieves stress and increases endorphins? A pet's calming presence can be a great comfort to an elderly person during their transition into a care home.
How do I choose a pet-friendly Care Home?
We highly recommend that you visit the care homes you are interested in to have a chat with the home's management team about bringing your pet with you to live at the home. By visiting the care home you will be able to get a sense of whether yourself and your pet would be happy at the home. You will also be able to gauge what the home's attitude is towards pets in the home and whether pets are allowed to roam free. It will be the home's responsibility to ensure that your pet will be able to live a good life at the home should they be happy for them to move in with you.
If you have a dog, it will be important for you to pay special attention to the home's outdoor areas during your visit to assess whether there will be space for your dog to run around and do their business.
In the case that your pet falls unwell, you will want to know the level of support that the home can provide in these instances. Therefore this is one of the questions that should be asked before you choose a care home.
Will care home's have pet guidelines that need to be met?
Needless to say, each care home will have slightly different practises when it comes to accepting pets into their home. Some may be very relaxed whilst others may have strict guidelines in place such as your pet being confined to certain areas of the home.
The most common guidelines that you are most likely to come across are the following:
The home may only accept pets of a certain size
They may require you to cover the cost of pet food, bills etc
They may advice that you will need to be able to care for your pet yourself (walking, feeding etc)
They may not accept pets that are likely to cause nuisance to other residents living at the home.
What if I can't find anywhere nearby that will accept my pet?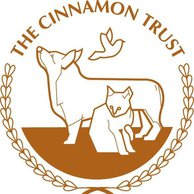 In the unthinkable circumstance that you're not able to find a care home in the area you are looking that will accept both you and your pet, a charity called The Cinnamon Trust may be able to help. They can provide long term care for pets whose elderly owners are no longer able to care for them whether that be because they are moving into a home that will not allow pets, or they are not well enough to care for them at home. The Trust will make sure that you are kept in touch with the new owner of your pet with visits, regular photos and letters. This will provide you with peace of mind that your pet is safe and being well looked after.
If you would like assistance in finding a care home for yourself and your pet, please do contact TrustedCare today. Our Care Advisers will be happy to provide you with a list of care home's near you that are pet-friendly!
For expert help with shortlisting care homes near you, contact us via phone, email or live chat.