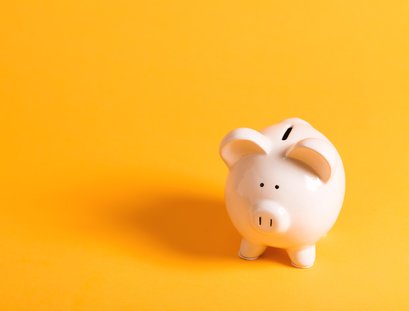 Whether you are looking for care for yourself or a loved one, chances are that one of your first thoughts is going to be: 'how much is it going to cost?', swiftly followed by, 'who is going to pay for it?'
There is no harm in being practical, it is far better to know what financial support you are entitled to and have an awareness of the various factors which influence the cost of residential care.
Do I have to pay for my own care or will my local council pay for it?
In England, the split between people privately funding their care and people being funded by their Local Authority is approximately 50:50. As a broad rule of thumb, if an individual has cash, assets, savings and income of over £23,250 they will be required to fund their care home placement until their assets have been reduced to under £23,250. Below this threshold, they will be required to make a contribution towards the cost of care at the rate of £1 for every £250 in assets.
If an individual has assets of less than £14,250 then they will not be required to pay for the care home themselves, their local Council will do an assessment of their needs and determine a Personal Budget that they are prepared to pay to meet the care needs of the individual.
Funding thresholds:
| | |
| --- | --- |
| Assets of over £23,250 | Private / Self Funder |
| Assets of between £14,250 - £23,250 | Part Council funded, part private-funded |
| Assets of less than £14,250 | Council funded |
If you are unsure if you will be required to pay for your own care costs or not, it is advisable to contact your local Adult Social Care Team as soon as possible. High demand for social care often means that it can take several weeks to arrange an assessment with the Local Authority; it is best to act swiftly if you are uncertain and have an immediate requirement for residential care.
**Please note that from October 2025, the funding thresholds will be changing so that anyone with assets below £20,000 will qualify for full council funding, anyone with assets between £20,000 - £100,000 will be eligible for part council funding and anyone with assets above £100,000 will not be eligible for funding until they have contributed £86,000 towards their care**
How much should I expect to pay for a care home?
The cost of residential care varies hugely, the three main influencing factors are:
1. Location:
Much like house prices, your postcode has a huge impact on what you can expect to pay. Typically the cost of care is cheaper in the North of England than in the South:
*Please be advised these costs are based on the average cost of care in residential & nursing homes within each region, updated Apr 2023.
| Area | Residential Care Costs Per Week | Nursing Home Costs Per Week |
| --- | --- | --- |
| East of England | £1,177 | £1,325 |
| East Midlands | £1,033 | £1,212 |
| London | £1,338 | £1,500 |
| North East England | £911 | £1,045 |
| North West England | £1,034 | £1,288 |
| South East England | £1,357 | £1,532 |
| South West England | £1,235 | £1,451 |
| West Midlands | £1,127 | £1,287 |
| Yorkshire & The Humber | £988 | £1,120 |
2. Individual Care Homes:
Just by visiting a few care homes, you will get a sense of the huge variation between homes. At one end of the scale, there are luxury homes that feel more like 5-star hotels. Then at the other end are the independent, family-run homes which have a cosy and homely feel.
Often within a care home there are variation in costs between different rooms. Much like a hotel, rooms with more space, better facilities or a desirable view can warrant a higher premium.
This difference in facilities comes with a difference in price-tag but there is no saying which home is best suited to your loved one's or your own needs. The best thing to do is visit the home, speak to the Manager and residents and you will soon get a sense of where your loved one or your self will be happiest, not all that shines is gold...
3. Care Requirements:
Another influencing factor for the cost of care is the level of care required. A person who requires the assistance of two Carers at all times will pay a higher fee than someone who only requires the assistance of one Carer.
The Home Manager will be able to give you an indication of starting costs and then a full indication of cost once they have carried out an assessment of the prospective resident's needs.
As there is such variation in local care services, it is always important to view several services prior to deciding which is best for yourself or a loved one. Do not be afraid to challenge costs or ask for a justification of their fees.
I have found a care home locally but they are asking for a 'Top-up' to meet the required funding, what is this?
Everyone has a right to choose where they live, however this may come at an additional cost if you are eligible for Local Authority funding. A "top-up" is the difference between the amount that the Local Authority is willing to pay (Personal Budget) and the actual cost of the preferred care service or accommodation.
For example;
An individual has been assessed and awarded a Personal Budget of £500 per week, they have found a home close to their family but the cost is £600 per week. This would require a 'top up' of £100 per week from either the service user or their family.
The Local Authority must provide you with at least two services locally which are able to meet the care needs without any additional cost. The Local Authority cannot ask someone to pay a 'top up' towards the cost of accommodation because of market inadequacies or commissioning failures, they must ensure that there is a genuine choice within the personal budget given. If there isn't then they must arrange care in a more expensive setting.
I have been told there is a deposit and administration charge for the care home, is this normal?
Deposits are becoming increasingly common for private funders moving into residential care homes and nursing homes.
The standard deposit ranges from between 1 to 4 weeks fee; it is held in a similar way to a residential letting and is used if there is a need to redecorate the room once the resident leaves or to replace any of the items which have been worn during their care, for example, a mattress. It is recommended that this is covered early in the discussion between care seekers and prospective care homes. The terms for the deposits' release should be documented clearly in any contract.
Administration charges are a non-refundable fee charged by some care providers ahead of a resident moving into their home. They are put in place to cover the time taken by the senior team of the care home to visit a prospective resident to conduct a pre-admission assessment, complete a care plan and issue contracts.
Many care home providers have now dropped these charges after the Competition and Markets Authority (CMA) issued new guidance on these one-off fees. In Feb 2019 the CMA issued court proceedings against Care UK as they had failed to repay 1,600 residents who were unfairly charged an upfront fee of as much as £3,000.
It is well worth asking about deposits and admin charges in the early conversations to ensure there are no surprises down the line.
Will I need to sell the family home to pay for care home fees?
The value of a person's home is taken into consideration when determining if they will have to pay for their own care fees or not. There are instances where the home is not considered as part of the individual's financial assessment, these are if the home is shared with:
A spouse or civil partner
2.  A lone parent who is the person's estranged or divorced partner
3.  A close relative of the person who is: aged 60 or over; is a child of the resident aged under 18 years old; is incapacitated
The disregard only applies if the home has been continuously occupied prior to the individual's need for a care home by any of the people stated above.
12 Week Property Disregard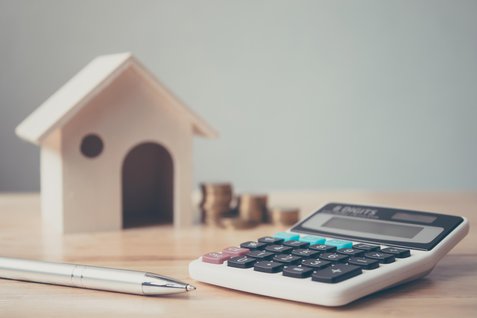 If an individual's home is not already disregarded for any of the reasons stated above, then your Local Authority may disregard the value of your property for the first 12 weeks of you moving into a care home on a permanent basis, provided your other savings or assets total less than *£23,250 and provided you meet their 'eligibility criteria'.
The 12 week property disregard will provide you with financial support for the first 12 weeks of moving into a care home. The aim is to prevent people being forced to sell their home at a time of crisis and to instead focus on their care needs.
The Local Authority will only pay the difference between your assessable income and the Local Authority's standard contribution towards the care cost. For example, if your Local Authority's standard contribution is £500 per week and you have assessable income of £300 per week, they will be paying just £200 per week towards your care costs. This money (i.e. the £200 per week contribution x 12 weeks) does not have to be repaid to the Local Authority.
If after the 12 weeks the property has still not been sold, the Local Authority should be able to lend the money for the cost of care. This is referred to as a Deferred Payment Agreement (DPA) but does come with interest charges and an eligibility criteria.
*Please note that from October 2025, the funding thresholds will be changing so that anyone with assets below £20,000 will qualify for full council funding, and anyone with assets between £20,000 - £100,000 will be eligible for part council funding.