The sun has finally made an appearance and our care home partners have certainly been making the most of it in their beautiful gardens!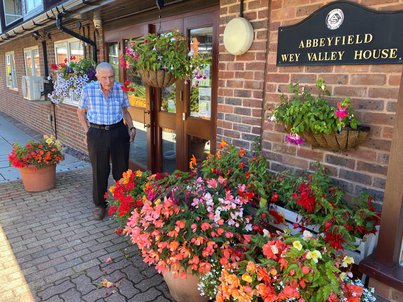 The Chelsea Flower Show may have been postponed until September due to the pandemic, but this hasn't stopped care home residents and staff from sprucing up their flower beds and creating their own versions!
Read on to find out about the lovely gardening-themed activities our care home partners have been getting up to lately.
Image to the right: Frank, resident of Hatch Mill Care Home, Abbeyfield Wey Valley Society Limited
Care Home Gardening Activities...
Hadleigh Nursing Home, Kingsley Healthcare has started works on their memorial garden...
The beautiful memorial garden will be a permanent tribute to townspeople who have sadly lost their lives to Covid-19. The garden is intended as a quiet and reflective space for members of the community to remember the loved ones they lost. Landscapers are currently working on the garden which they hope to open to the public early summer.
Mrs Sheldrake who lost her father to Covid-19 early in the pandemic said "I am sure the garden will be very much appreciated. People will love the setting and the peace and quiet."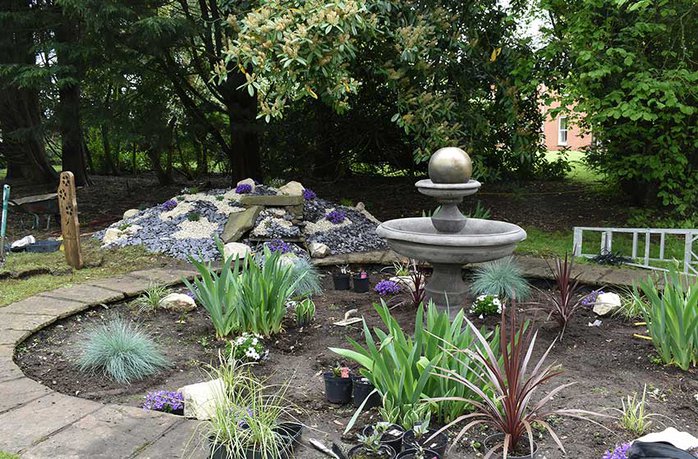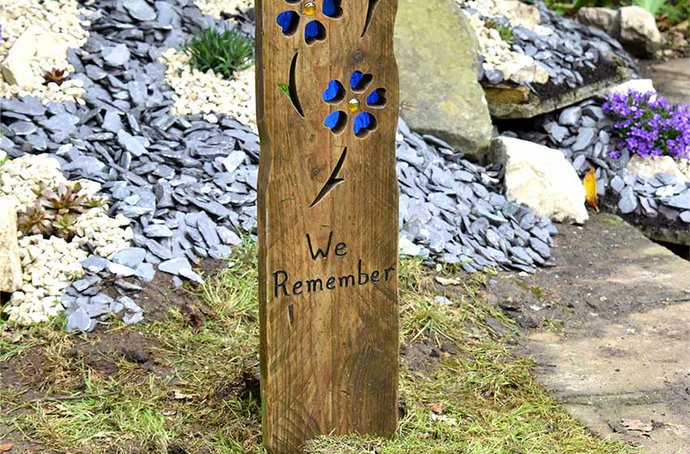 Residents at Dean Wood, Bupa have been creating beautiful flower arrangements...
Dean Wood Care Home boasts many outdoor spaces for residents to enjoy! They had fun celebrating the Chelsea Flower Show with flower arranging clubs where they used their gardens stock of foliage and flowers. Their beautiful arrangements were displayed on dining tables and the home filled with sweet aromas. Dean Wood has a gardening club and flower arranging club every fortnight, promoting the 5 senses. Check out some of the residents' lovely arrangements below!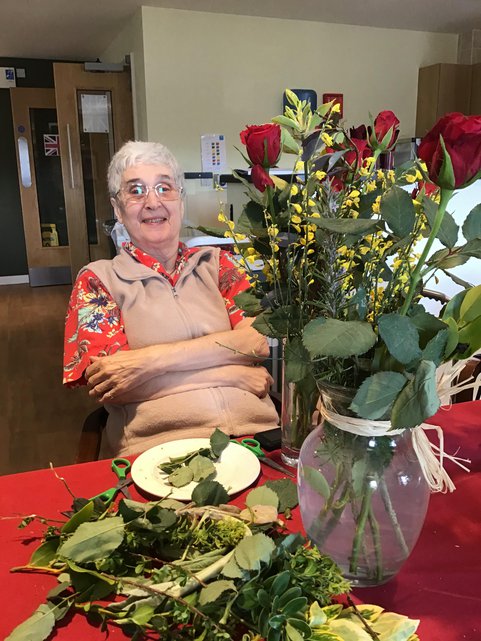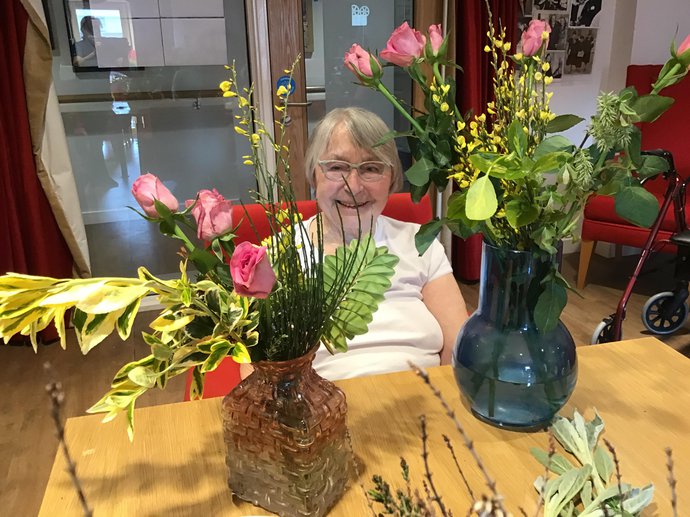 Allonsfield Nursing Home, Kingsley Healthcare's residents have discovered the perfect antidote to lockdown!
The residents at Allonsfield Nursing Home have the privilege of being able to take a short stroll to their very own smallholding! Recent arrivals include a silver Appleyard miniature duck and a range of native breed chickens and bantams. Allonsfield's residents enjoy helping the farm manager plant vegetable and strawberry plants in raised beds.
One of the residents of Allonsfield Nursing Home, Lila, said "I love walking every day and the farm is brilliant. I have watched it develop week by week since I have been here.".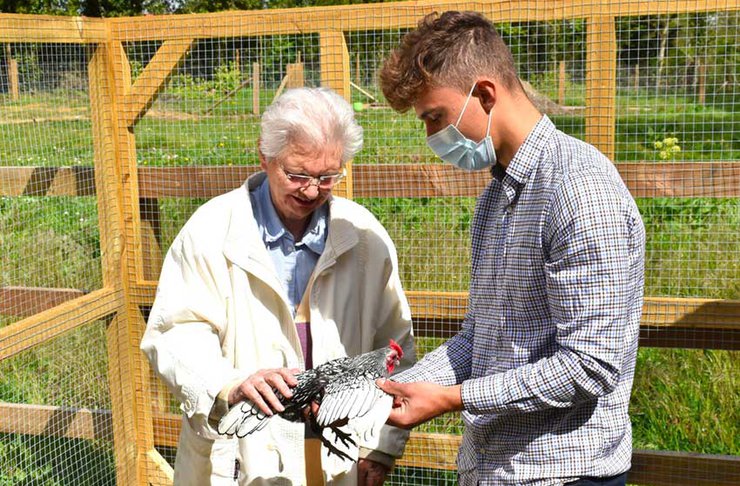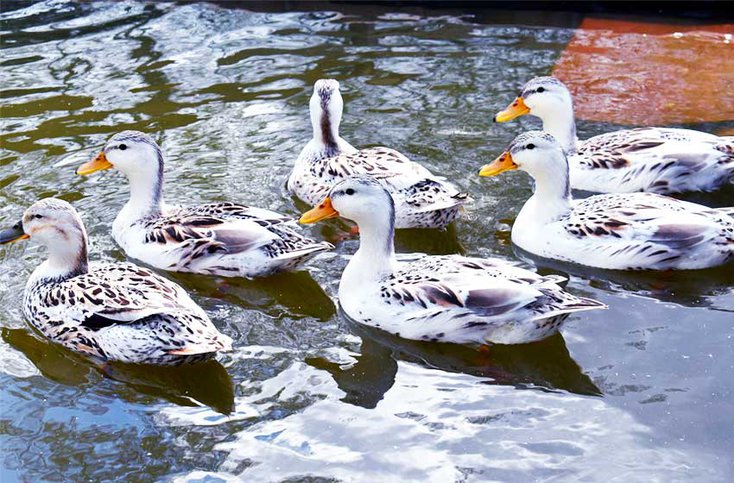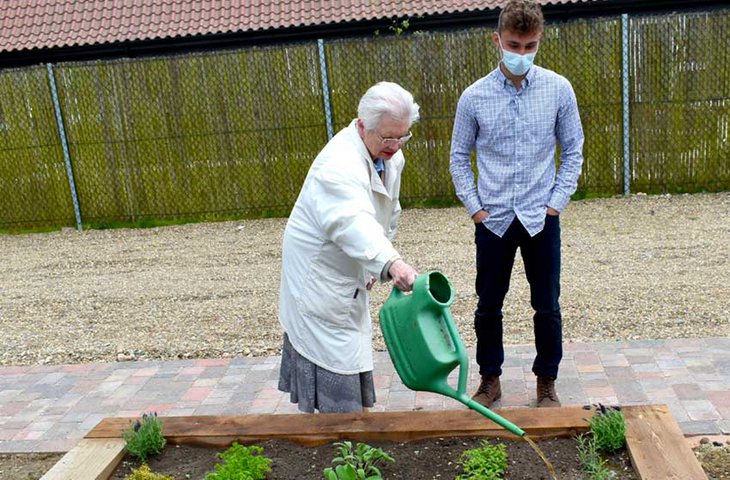 Manton Heights, RCH Care Homes held a flower/garden event at their ABI unit...
Manton Heights Acute Brain Injury (ABI) Unit in Bedford dug up their raised beds in the home's courtyard and replanted lots of lovely flowers including marigolds, geraniums and petunias! Fortunately, the rain held off for the resident gardening team who were all very enthusiastic about getting out into the garden to give it a makeover.
The garden makeover was led by one of the ABI Unit's current patients who is an avid gardener and wanted to jazz up the garden for the Chelsea Flower Show!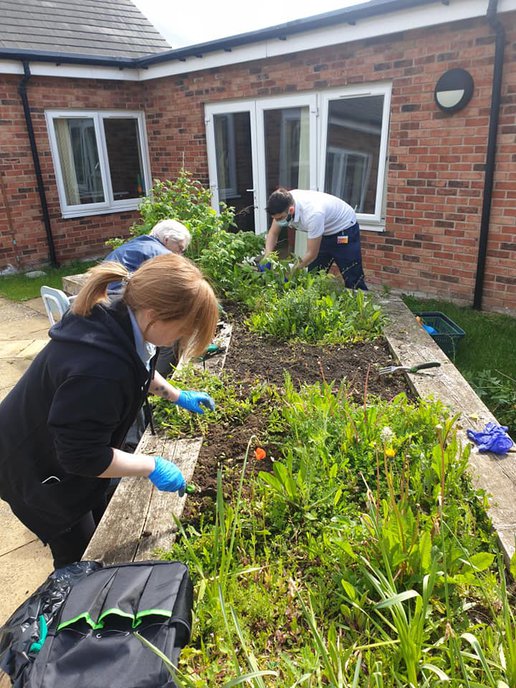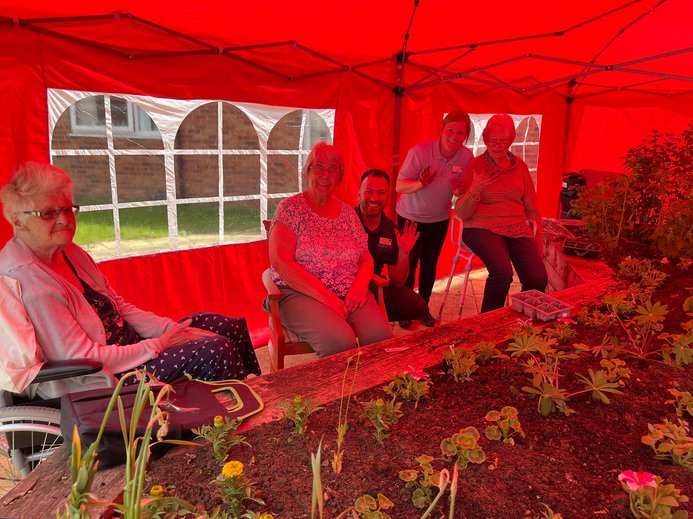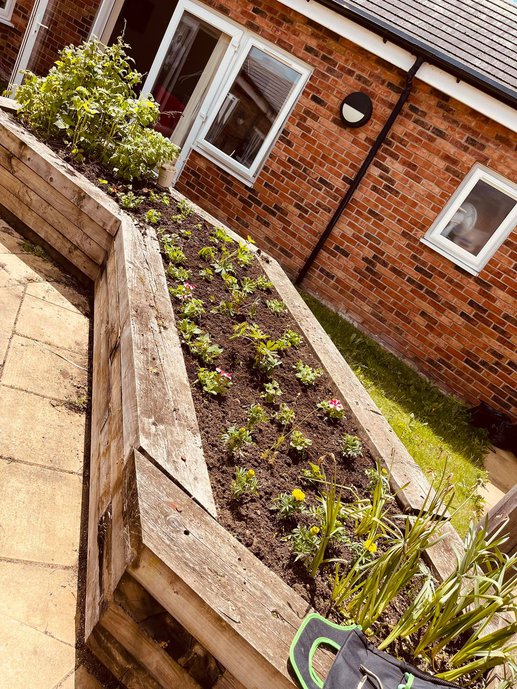 Orchard House, RCH Care Homes revamped their front garden & entrance...
Orchard House Nursing, Dementia and Residential Home in Wisbech planted up pots and baskets and revamped their front garden and entrance area. The residents had great enjoyment doing this.
Miranda, Lifestyle Lead said, "They all liked the bright colours of the flowers we planted and advised us "you can't put too many in one pot or basket because they all need room to grow"! They are very proud of what they have created."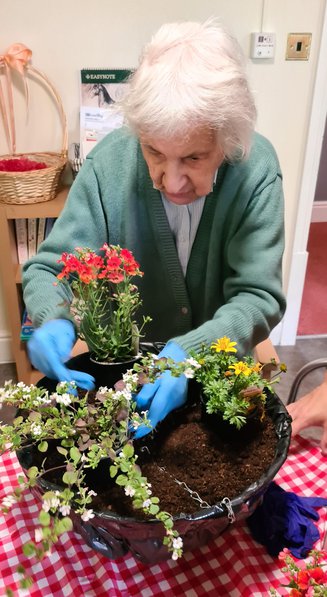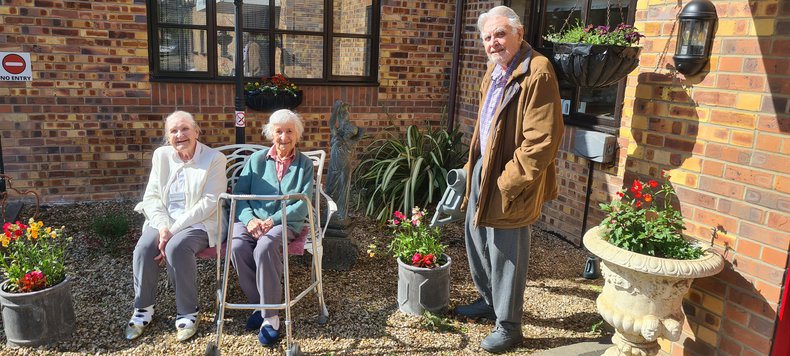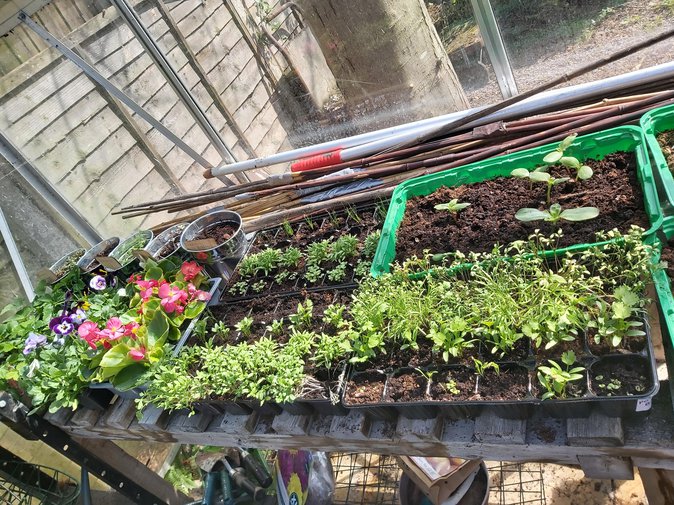 The residents at Parklands Manor, Signature are blessed with beautiful garden views...
Parklands Manor care home in Chertsey have shared some wonderfully scenic photos of their gardens with us, showing their central water feature and immaculately landscaped gardens.
Many of the bedrooms at Parklands have the added bonus of overlooking the gardens!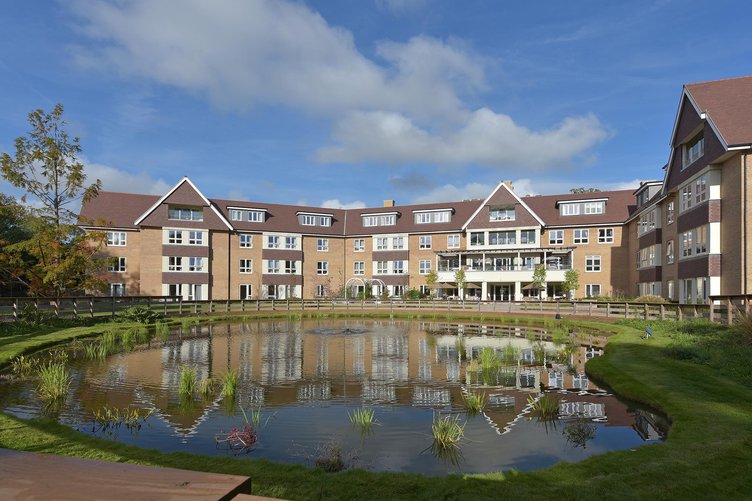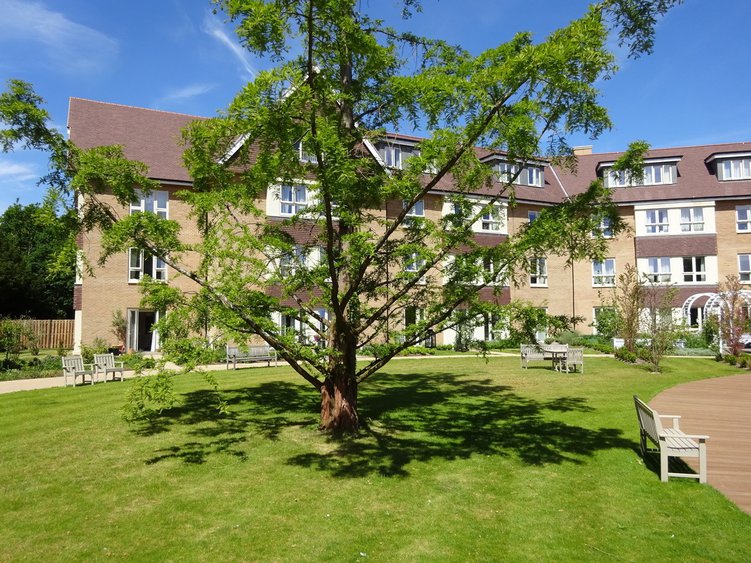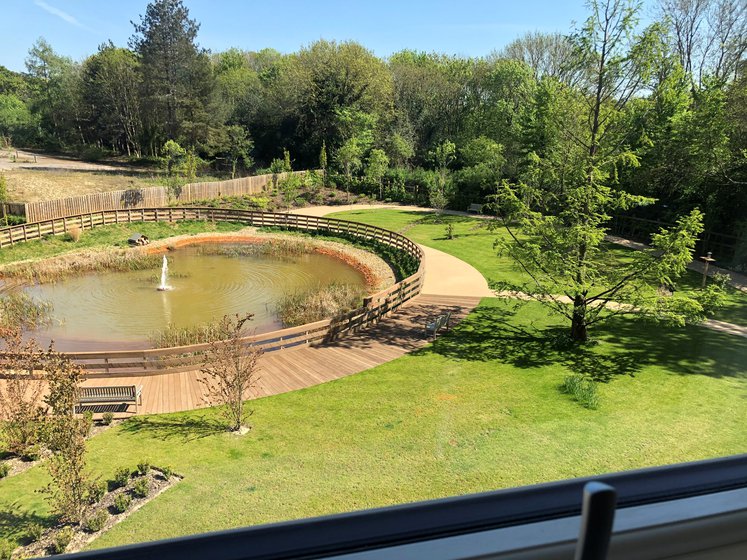 Everyone at Gracewell of Fareham, Gracewell Healthcare is loving being able to connect with the local community again...
Lots of new things are happening on Gracewell of Fareham's road to recovery out of Covid including connecting together in their gardens, connecting with others in the local community and inviting live music and entertainment into the home which they are all very pleased about!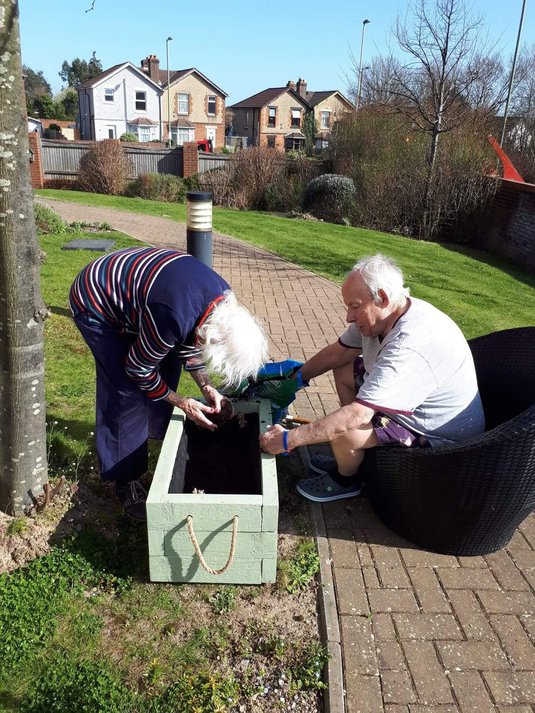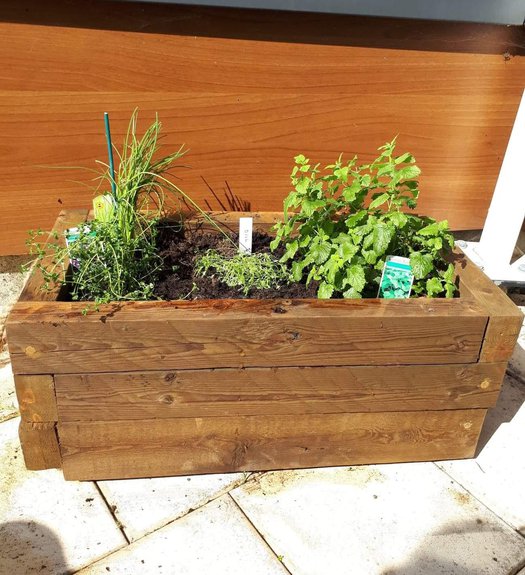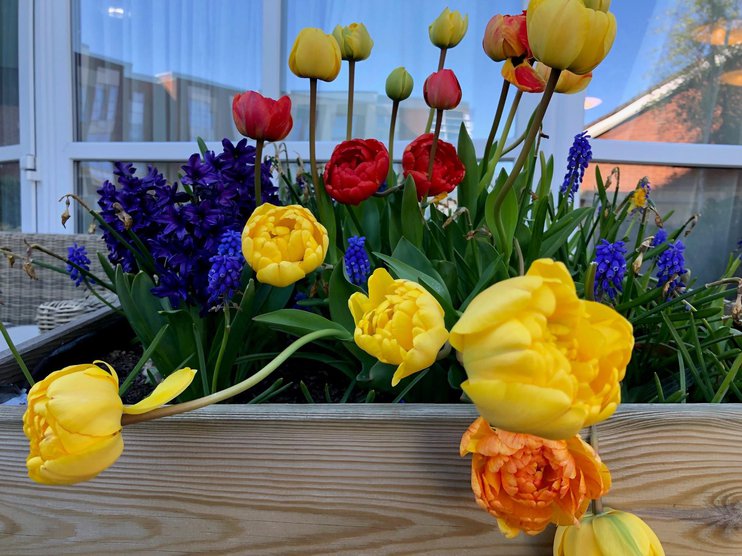 Romford Care Home, RCH Care Homes residents got creative with painting flower pots...
The residents at Romford Nursing & Dementia Nursing Care Home, enjoyed 2 Chelsea Flower Show themed events. The first was getting creative with painting flower pots and the second was planting Forget-Me-Nots to tie in with Dementia Action Week!
Tracy Smith, Customer Relations Manager said, "All of the residents loved the gardening events and can't wait to get out when the weather is nicer to be able to transfer their seedlings to our main garden.'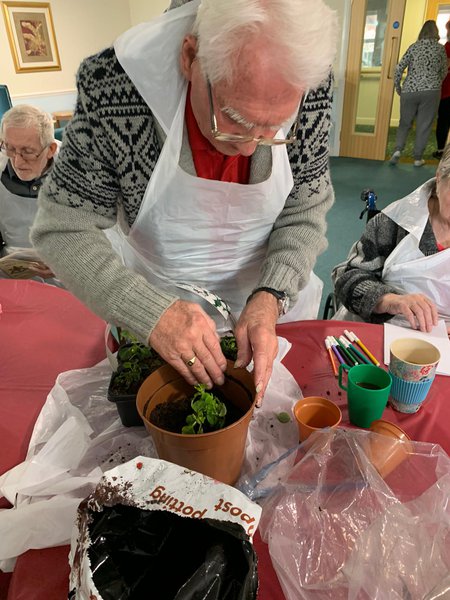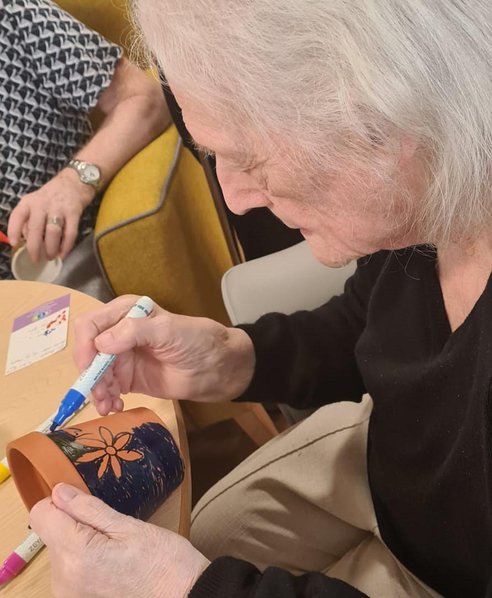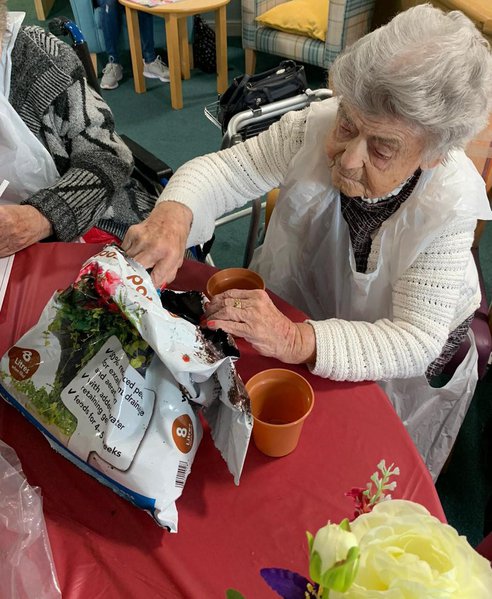 Park View Care Centre, RCH Care Homes thoroughly enjoyed flower arranging classes...
Park View Care Centre, in Ashford held flower arranging classes for their residents and Emma Andrews, Customer Relations Manager commented, 'This was a particularly special event for one of the residents who used to be a professional florist, she very much enjoyed giving tips and advice during the classes to both staff and residents.'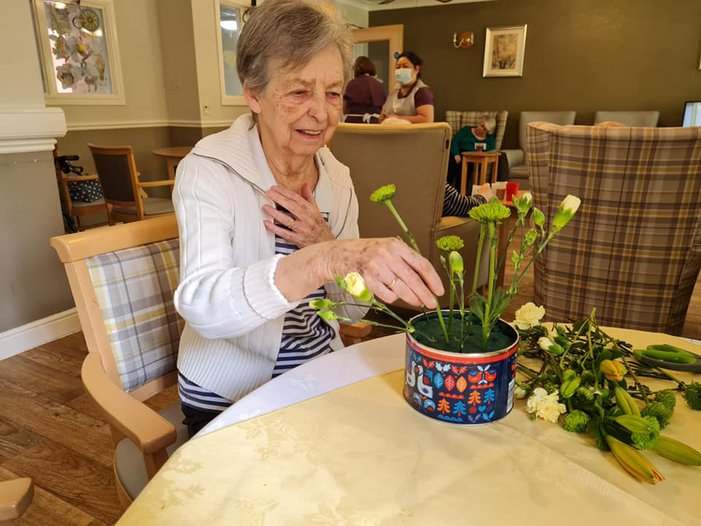 Barchester Healthcare's homes enjoyed a virtual floristry masterclass by Michal Kowalski...
Courtesy of Master Florist, Michal Kowalski, from Blooming Haus residents at Barchester Healthcare's homes were treated to an interactive virtual floristry masterclass! Residents and staff members were invited to gather together flowers and foliage chosen by themselves and follow Michal's demonstration to create their own displays. The resident's arrangements will be entered into a Facebook competition judged by Michal and his business partner, Michael, to win Love2Shop vouchers.
Michal Kowalski said "The care sector has endured such a tough time of late, residents unable to see their loved ones, and carers working extremely hard.  So we leapt at the chance when Barchester approached us to stage a zoom flower arranging class. It's a great opportunity for Blooming Haus to give something back, and we hope we provided some light recreational relief to the residents and care workers."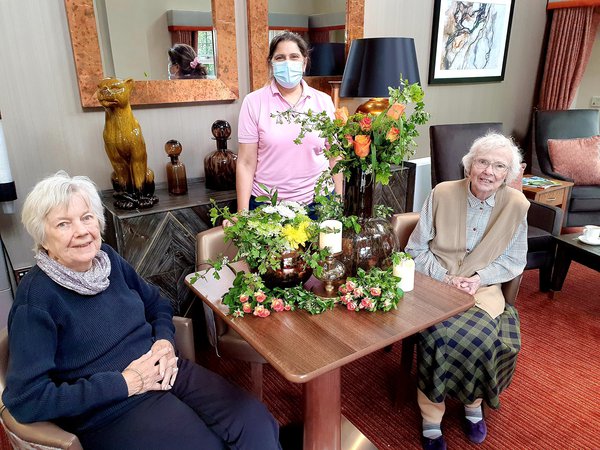 Waterside Court's residents with their wonderful flower arrangements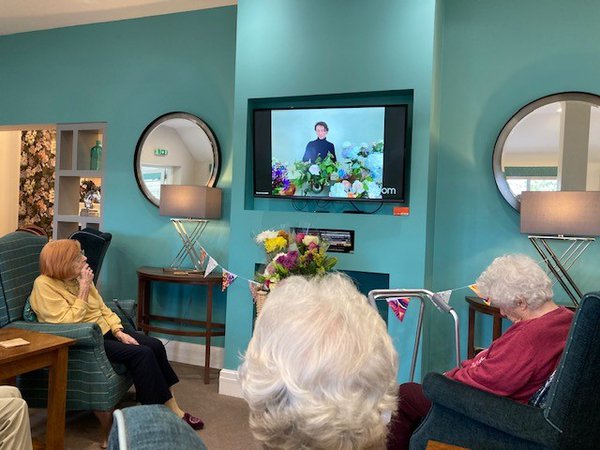 Wheatlands Care Home's residents watching the masterclass intently!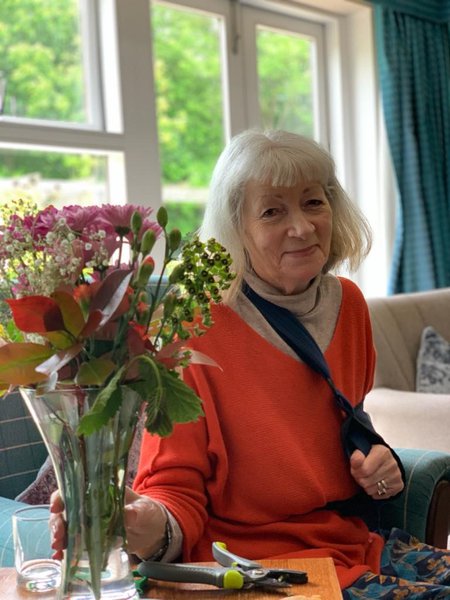 One of Lynde House's residents with her lovely flower arrangement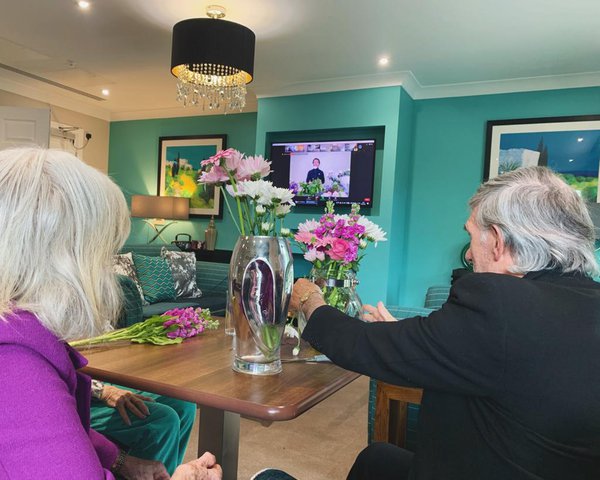 Fountains Care Home's residents following the virtual tutorial
Frank, a resident at Hatch Mill Care Home, Abbeyfield Wey Valley wins the top award in Farnham in Bloom...
A long-standing resident of Hatch Mill Care Home, Frank Rhodes, aged 97 has won the Gold Award in the Annual Farnham in Bloom Competition! Frank's daily routine involves tending to the beautiful gardens at the facility, planting and watering the hanging baskets and growing fabulous tomatoes which he regularly shares with the residents and staff of the care home situated in the town Centre.
Franks' efforts have not only been noticed by the judges in the Farnham in Bloom Competition but across all the six care facilities that Abbeyfield Wey Valley operate. The team of volunteers and staff supporting the Charity, providing care for the elderly community in Farnham, have got together with like-minded residents to follow Frank's lead and will be looking to enter their wonderful gardens and homegrown produce into many local events in 2021.
His efforts have even been noticed by celebrity gardener Alan Titchmarsh who sent a personal video message to congratulate Frank on his gardening acheivements.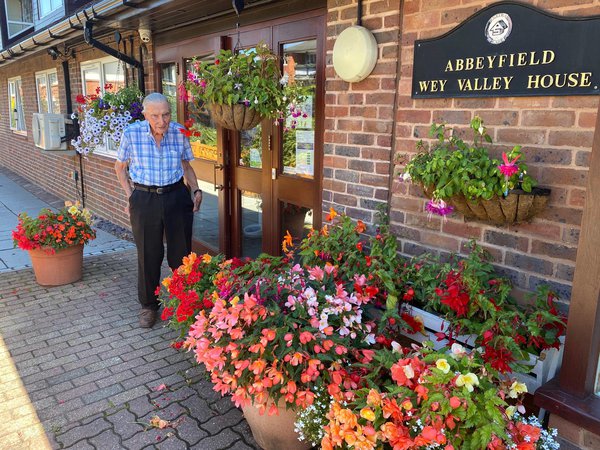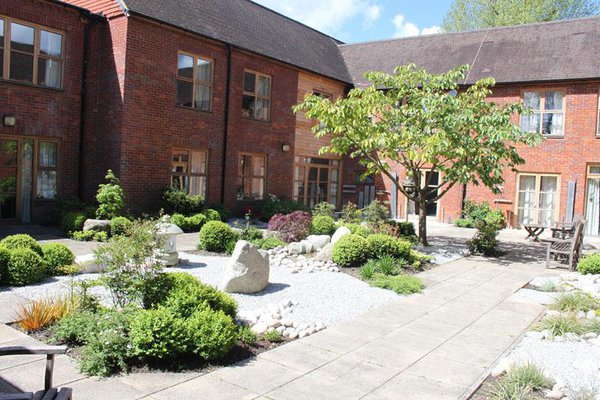 Dormy House, Caring Homes have been designing their very own sensory garden...
Dormy House Care Home is situated in an idyllic location, surrounded by two stunning golf courses which are full of lots of varieties of fauna and flora. To coincide with Chelsea Flower Show, residents got involved with creating their own version!
Head of Activities, Ben, led the way by designing Dormy House's very own Sensory Garden. The garden will be incredibly beneficial for the residents, particularly those with dementia, as the smells and scents can evoke many happy memories for them.
Residents also got their hands dirty by potting up a variety of herbs and perennials, which will be planted out in the garden over the coming weeks. Activity-based care is an essential ingredient for residents to feel engaged and aids socialisation within the home.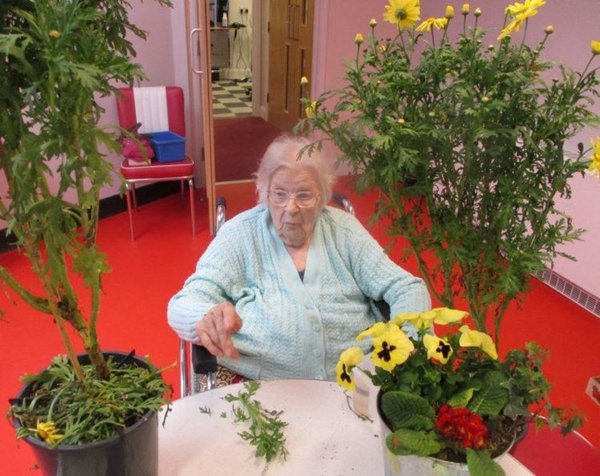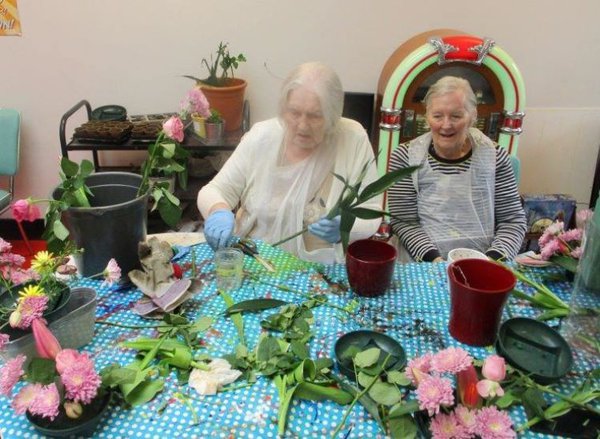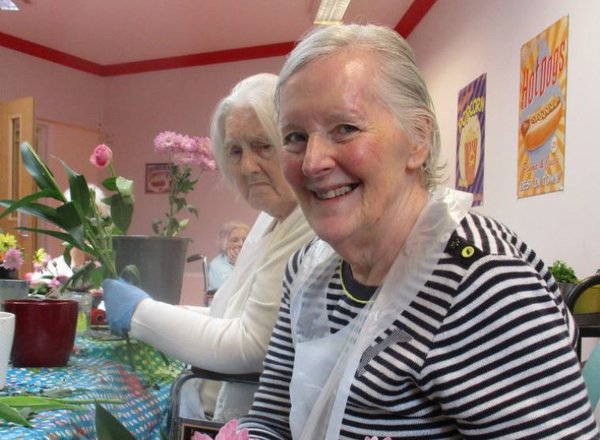 Students Begin Garden Transformation Project at Bletchley House, Gold Care Homes as part of Develop's Crack It! Programme...
A new intergenerational garden project has begun at Gold Care Home's Bletchley House with year 10 students from Lord Grey Academy. Initiated by the not-for-profit organisation Develop's Crack It! team, with help from Golden Gardens, the project will see the transformation of the care home's garden.
Over four weeks, pupils from Lord Grey Academy's Year 10 will visit Bletchley House's gardens and help bring to life the residents' ideas. Initial plans for the gardens were shared with the residents and they were asked to contribute their thoughts for what they would like to see. Amongst the residents' suggestions were plants around the pathways, rose bushes, and a birdbath. Based on the residents' contributions, Crack It! and Golden Gardens worked with the students to create a plan for the garden.
Kathy Hughes, Develop explained: "The student's kicked off the project by working out what they needed and who would be doing what, they have decided to start in the heart of the garden for the flowers and have begun getting rid of the ivy and relaying paving slabs".
May Finn, Bletchley House resident, said: "The children have been lovely and respectful, they really seem to enjoy what they are doing".
Brandon Picket-Hill, Lord Grey Academy student, aged 14 said, "I have enjoyed being involved with the Crack It! project, I have done gardening for my Nan but this was a step up to a new level, now I have more experience."
The revamped garden is due to be unveiled on Friday 11th June 2021 by Cllr Mohammed Khan - Mayor of Milton Keynes, and a small, socially distanced, outdoor celebration (weather permitting!) will take place to celebrate the student's hard work.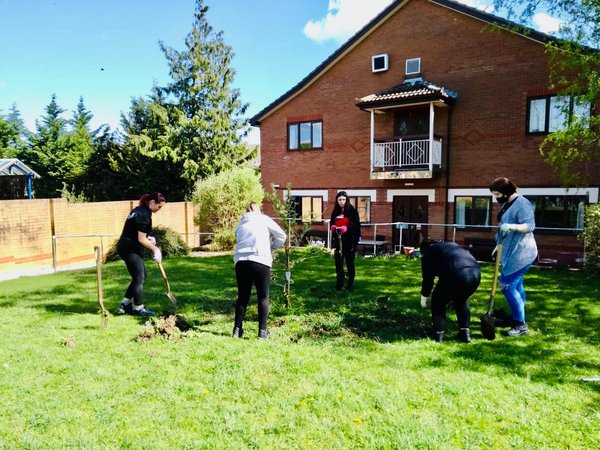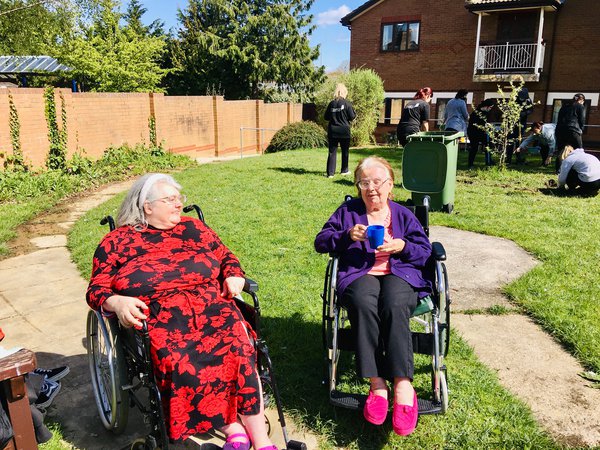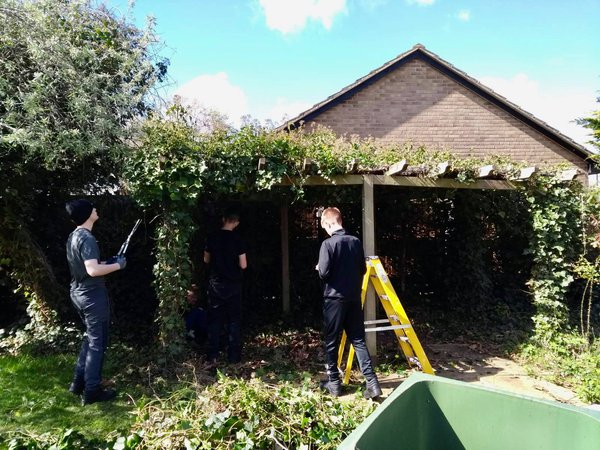 Please get in touch with us if you would like free support with your search for care!