Lynde House Care Home
Price on enquiry
4.541666666666667 out of 5 4.5 out of 5.0 3 reviews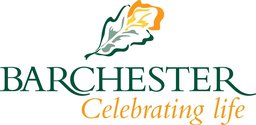 Specialisms
Old Age (65 years+)
Palliative Care
Physical Disabilities
Respite Care
Call this provider - 01262 412531
Lynde House is, without doubt, one of Richmond's best Care Homes; located by the River Thames with views of The Terrace and surrounding meadows.
Built in 1998 and acquired by Barchester Healthcare in 2004, Lynde House has consistently grown in reputation for the care provided by our first-class team of staff. We have retained traditional values of compassion, care and dignity whilst celebrating life to the full. Innovative thinking and an understanding of our resident and relatives expectations have elevated standards to the highest levels; contradicting the bad press which has engulfed care homes over recent months and years.
Our dedicated team of attentive staff (nurses, carers, hospitality, housekeeping, maintenance, entertainment, administration and gardening are available to assist in any way they can, so our residents can be assured of a needs focussed, caring and respectful service. Nutrition is a key aspect of the care we provide and our award-winning Chef and his team provide first-class food, freshly prepared at breakfast, lunchtime and in the evening, seven days of the week.
Our room all have ensuite toilets, TV's and are decorated to the highest standard. Residents are encouraged to bring their treasured possessions with them when moving into their new home.