Deer Park View Care Centre
Weekly prices: From £1,880
5.0 out of 5 5.0 out of 5.0 3 reviews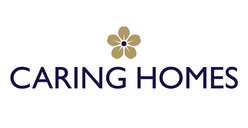 Specialisms
Day care
Dementia Care
Old Age (65 years+)
Palliative Care
Physical Disabilities
Respite Care
Under 65 years
Call this provider - 020 8059 4380
Deer Park View is one of Caring Homes' modern care centres and benefits from our many years experience of providing care of the highest standard. Our home offers a full range of residential, nursing and specialist dementia support, including trial stays, short stay and convalescent care, as well as long-term care.
Located opposite the magnificent Bushy Royal Park in the heart of Teddington, Deer Park View provides residential, nursing and specialist dementia care for up to 60 elderly people. Laid out over three storeys, each floor is self contained, ensuring that residents enjoy close care and support – creating three linked communities under one roof.
Deer Park View is ideally equipped to provide residential support for elderly people living with different types of dementia, including Alzheimer's disease, vascular dementia and Korsakoff's syndrome. Nevertheless, staff never lose sight of the fact that, first and foremost, Deer Park View is home to our residents.
Residents are encouraged to bring important personal possessions to personalise their rooms. Deer Park View operates an open visiting policy, where residents and loved ones may visit at convenient times.
Please give us a call to discuss how we can help support you or your loved one at our care home in Teddington, we look forward to welcoming you to Deer Park View soon.