Bramley Court Care Home
Weekly prices: From £1,350
4.7272727272727275 out of 5 4.7 out of 5.0 11 reviews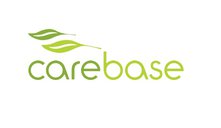 Specialisms
Day care
Dementia Care
Old Age (65 years+)
Palliative Care
Respite Care
Call this provider - 01223 734075
Bramley Court Care Home provides high-quality residential, nursing and dementia care in a happy, positive and homely environment
Bramley Court Care Home is an established care home in the heart of Cambridgeshire providing high-quality care focused on improving wellbeing and overall quality of life for all residents who have chosen Bramley Court to be their home.
Family life is the essence of Bramley Court and we consider every resident, their family and friends to be part of our Bramley family. Residents at Bramley Court are also very much part of the local community allowing them to maintain independence, local experiences and connections. Every resident is considered an individual at Bramley Court and is given numerous ways in which to lead a happy, fulfilled lifestyle full of positive interactions that are meaningful to them.
Our company has a reputation for delivering exceptional care, which many families have benefited from for over 20 years. We have won over 25 care industry accolades and have an average rating on carehome.co.uk, a website that rates and reviews care homes in the UK of 9.5. We believe this gives families reassurance and peace of mind that you are being cared for by a trusted and reputable provider, with care and compassion at the forefront of all we do. Read the many letters of thanks we receive from our families about the care they receive to see what a difference we make every day.
Our expert nursing and care teams are highly trained, professionally developed and valued so they can provide the exceptional, compassionate elderly care our families should expect. Our Home Manager, Lisa Houghton has a wealth of experience in delivering high-quality care and is committed to supporting the team to ensure that the care provided to our residents is of the very highest standard.
To find out more about the care provided at Bramley Court then please get in touch. Our Home Manager or Administrator would be delighted to answer your queries and invite you to come and see us.