Aigburth
Weekly prices: From £1,000
4.333333333333333 out of 5 4.3 out of 5.0 3 reviews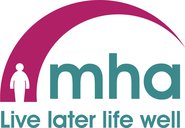 Specialisms
Day care
Dementia Care
Old Age (65 years+)
Respite Care
Call this provider - 0116 478 4097
Based in Leicester, Aigburth is a modern yet warm care home, providing care for 56 residents requiring residential or dementia care in a homely environment.
All of the cosy bedrooms at Aigburth care home come equipped with furniture and an en-suite, but we encourage our residents to make their rooms their own by decorating them the way they like and bringing their favourite pieces of furniture.
At Aigburth, we have a brilliant Activities Coordinator who keeps our residents busy with all kinds of activities - there is something for everyone! Whether you enjoy gardening, art or dancing we will ensure there is something that tickles your fancy. Our award-winning music therapy sessions are particularly popular with our residents.
We are delighted to be able to allow small pets to come and live with residents, meaning that you won't have to part with your dear companion.
Aigburth is able to support both permanent & respite stays for people over the age of 65. If you are funded by the Local Authority/NHS please do get in touch to discuss how we may be able to support you. Supporting residential and specialist dementia; dementia care is provided within our dementia neighbourhood. We aim to support residents to live with dignity in comfort & style through to the end of their life. Aigburth is registered for residential care only but our residents are supported with visits from the District & Community Nursing teams. To discuss our weekly fees & current availability, please get in touch by calling or sending a message.
Frequently Asked Questions about Aigburth
How much does Aigburth cost?
The weekly cost of care at Aigburth greatly depends upon an individuals care requirements which are determined by a Care Needs Assessment. Contact the Home Manager on 0116 478 4097 to discuss further and arrange an assessment. Learn more about care home costs.
Does Aigburth accept Local Authority funded residents?
Aigburth may accept Local Authority funded residents subject to the circumstance and level of care needs. Contact the Home Manager on 0116 478 4097 to discuss further. Learn more about Local Authority funding.
Does Aigburth provide respite care?
Does Aigburth provide dementia care?
Does Aigburth provide end of life care?
Does Aigburth have availability?
Give Aigburth a call on 0116 478 4097 to find out what their current availability is.
Is Aigburth a Care home or a Nursing home?