Acorn Lodge Care Home
Price on enquiry
4.666666666666667 out of 5 4.7 out of 5.0 3 reviews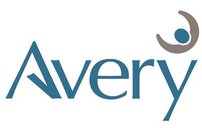 Specialisms
Dementia Care
Old Age (65 years+)
Physical Disabilities
Respite Care
Call this provider - 024 7610 0828
Acorn Lodge Care Home is situated in Nuneaton on Coventry Road, just a couple of minutes away from the town centre. This sought-after home caters to the elderly across the district with a palpable sense of community, companionship and fun.
Here at Acorn Lodge Care home, we are completely focused on creating the best possible elderly care and quality of living for our residents so that families can have peace of mind and rightfully know that their loved ones are in safe hands. Every package of care is specifically tailored to the individual to truly make you feel at home. New arrivals settle in quickly and soon feel a valuable part of the home thanks to our wonderful and compassionate care team. A choice of room sizes is available ranging from some with balconies and others being suitable for couples or friends who like to share. As a standard, all rooms come with en-suite showers, flat-screen TVs and DVD players. Residents are encouraged to make their bedroom their own by furnishing them with personal memorabilia, favourite pictures or even a beloved bedspread or piece of furniture.
Families of residents are continuously encouraged to be actively involved in decision making and every aspect of the resident's home life to make sure that the care is being steered in the direction that everyone appreciates. At Acorn Lodge, there are no closed doors with communication being the key - residents are free to come and go as they desire.
Our in-house team of Activity Coordinators (the Ladies in Pink) arrange an imaginative and unique range of events and activities that can suit all tastes; there is always something different going on in our delightful care home every day. Our most liked event is the little ones dropping and coming to see us — they always turn the residents frowns upside down on the worst of days, as does the local community theatre group. We're always open to new suggestions for activities should anyone has a brilliant idea, so the list of what we do is continuously expanding.
Acorn Lodge Care Home offers residential, respite and specialist dementia for older adults with care requirements. Weekly fees vary dependent on the level of care or type of room required. We can support residents who are eligible for local authority funding. Call our friendly team on the number provided for more information about our current availability.
Frequently Asked Questions about Acorn Lodge Care Home
How much does Acorn Lodge Care Home cost?
The weekly cost of care at Acorn Lodge Care Home greatly depends upon an individuals care requirements which are determined by a Care Needs Assessment. Contact the Home Manager on 024 7610 0828 to discuss further and arrange an assessment. Learn more about care home costs.
Does Acorn Lodge Care Home accept Local Authority funded residents?
Acorn Lodge Care Home may accept Local Authority funded residents subject to the circumstance and level of care needs. Contact the Home Manager on 024 7610 0828 to discuss further. Learn more about Local Authority funding.
Does Acorn Lodge Care Home provide respite care?
Does Acorn Lodge Care Home provide dementia care?
Does Acorn Lodge Care Home provide end of life care?
Does Acorn Lodge Care Home have availability?
Give Acorn Lodge Care Home a call on 024 7610 0828 to find out what their current availability is.
Is Acorn Lodge Care Home a Care home or a Nursing home?