Long Lea
4.0 out of 5 4.0 out of 5.0 3 reviews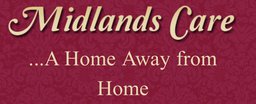 Specialisms
Day care
Dementia Care
Learning Difficulties
Old Age (65 years+)
Palliative Care
Physical Disabilities
Respite Care
Call this provider - 024 7610 0833
Pleasantly located in Nuneaton, Long Lea Residential Home boasts accommodation for 35 residents, operating at scale to deliver the very best in care. With a motivated and caring staff team, you can rest assured that your loved ones are receiving the care that they deserve. The Nuneaton Care Home which has been established since the early 1980s was acquired by Midlands Care in July 2017 following the retirement of its previous owners.
Long Lea Residential Home is situated to the southern side of The Long Shoot occupying a relatively discreet location to the rear of residential property fronting the main road. The property is accessed via a private driveway which connects with The Long Shoot. Nearby is a bus stop. To the rear of the site is open farmland.
Long Lea Residential Home accommodates thirty-five elderly service users living in one of the single en-suite rooms. The majority of the premises is on the ground floor with the second floor accessed via a passenger lift. Thirty-four of the thirty-five bedrooms benefit from en-suite facilities. There is an exceptionally large lounge linked to the dining room with a large window looking over the front garden of the home. There is a quiet lounge on the first floor where residents may wish to sit to read books or enjoy so quiet time. There is a large, pleasant, well-maintained and dementia-friendly court-yard garden with a large patio area that is furnished with tables and chairs. There is also a second courtyard where residents can access via their bedrooms and communal space. Both courtyard garden areas can be accessed through the lounge and communal areas on foot and by wheelchair.
There are a total of five communal toilets and bathrooms, all of which are fully hoisted. All the bedrooms benefit from a TV point with access to WIFI. The home also has a dedicated treatment/hairdresser room for pamper sessions.
If you would like specific information about Long Lea, please do get in touch.