Cera Care
Hourly prices: From £18
5.0 out of 5 5.0 out of 5.0 2 reviews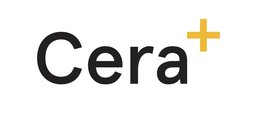 Specialisms
Day care
Dementia Care
Learning Disabilities
Old Age (65 years+)
Physical Disabilities
Respite Care
Under 65 years
Younger Adults (18 - 25)
Call this provider - 020 3322 5278
Cera provides a fully personalised approach to providing both home care and live-in care services.
We offer a variety of care packages for elderly people within their own home; hourly care; overnight care and live-in care are all available for clients. Carers can provide a variety of services including; personal care and hygiene; domestic help; medication prompting; companionship; mobility assistance and more specialised care.
Our live-in care services give your loved one round-the-clock support & care, in the comfort of their own home. We will match your loved one with a Care Professional who shares their interests and has the relevant experience to care for their needs, to guarantee that they are the happiest, healthiest, most independent version of themselves.
At Cera, we offer a comprehensive and transparent live-in care service, which goes beyond care at home. We can arrange on-demand visits from GPs and nurses, as well as transport. Your loved one will have everything they need to help them reclaim their independence and enjoy the life that they deserve.
Please get in touch to find out more about the different care services Cera provides in your own home, we look forward to hearing from you soon.
Cera Care support individuals with a range of care needs, including dementia care. No two clients are the same and we work with the individual & their family to draw together a care plan which caters to their individual needs. We support people to remain living in their own home through to end-of-life; we are experienced in working with multiple healthcare professionals to ensure that the individual's healthcare needs are being managed effectively. Our hourly care costs for privately funded care-seekers are from £18; if you are a Social Worker or funded by the Local Authority please give us a call to discuss the support we can provide.
Frequently Asked Questions about Cera Care