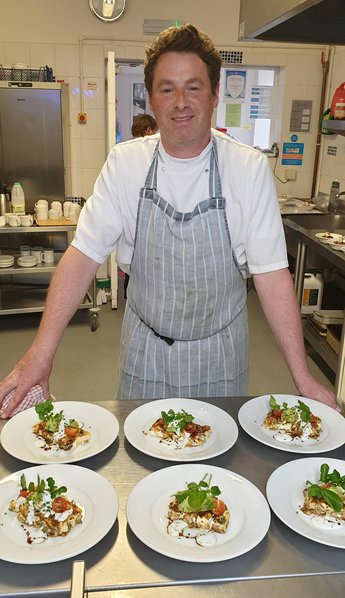 Good nutrition and hydration are key to remaining well and healthy as we age. Care home Chefs hold the important role of ensuring the homes' residents receive nutritious and delicious meals 3 times a day without fail.
Maintaining a healthy diet can help our bodies to manage illnesses and healthcare conditions more effectively. Naturally, we are more likely to have healthcare conditions as we grow older and therefore it is essential that care home Chefs are mindful of what goes on the menu.
Care homes Chefs have a huge responsibility to make sure that all of their residents' special dietary requirements are taken into consideration. Dietary requirements can range from food intolerances to personal dietary choices and health problems such as dysphagia, which is particularly common in older people.
A care home Chef is in charge of creating an enticing, varied and balanced menu for their residents. The very best Chefs will take time to get to know their residents' personal likes and dislikes so that they can tailor the menu accordingly. They will also regularly switch up the menu to provide residents with variety and to keep mealtimes exciting.
Meal preparation doesn't just stop at breakfast, lunch and dinner for care home Chefs; they also prepare healthy snacks, delicious homemade cakes and beverages for residents to enjoy throughout the day. As you will have guessed by now, care home Chefs are constantly on the go!
Most of us love to celebrate special occasions such as birthdays, social events and important life events and it's no different for care home residents & staff! Care home Chefs are often baking and cooking the yummiest birthday cakes and themed dishes for their residents.
Image to the right: Phil, Chef at Lime Tree House, Southcare Homes with his beautifully presented Frittata dish!
Nutrition & Delicious Competition Winners!
In line with national nutrition & hydration week 2022, we decided to run a 'Nutritious & Delicious' competition for our care home partners. To enter, we asked our partners to send us their Chef's best nutritious dish along with images and some information about the Chef's background.
We received so many amazing entries and picking our winners was definitely a challenge! By the time we had reviewed all of the entries, our tummies were rumbling and mouths watering! Read on to find out who our talented winners are.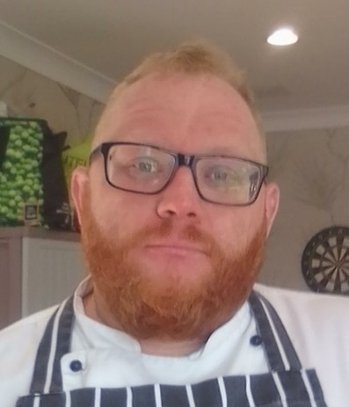 "I have been working at Riverside Place for 3 ½ years and have been head chef for 1 year.
My core value is passion – this is the reason I do what I do.
I love the challenge that every day brings running a kitchen in a care home, making sure my team meet every resident's individual needs and preferences. Much like a restaurant we aim for our menus to be fresh and nutritional but most importantly appealing while meeting nutritional and medical needs.
I enjoy working closely with the residents for feedback on menus and dishes, we have regular meetings and also spend one to one time with residents monthly to discuss all food-related issues.
Working in a care home has its challenges following the IDDS chart as not all meals are compatible to be minced and moist or pureed so it's about offering alternatives of an equal standard and appeal as the original dish, this is one of the most enjoyable parts of my job.
Our nutritional values are met daily in each meal with a nice variation to choose from, we offer a full breakfast menu ranging from cooked full English, pastries, fresh fruits, porridge and scrambled eggs. Lunchtime we have 2 starters always a soup and then a seasonal alternative of hot and cold dishes, we have 2 main meat-based dishes and a vegetarian alternative all with the choice of 2 different potato sides and 2 fresh vegetable sides and as always we have dessert, supper time is a similar experience.
We use local suppliers with the freshest seasonal ingredients to maximise our nutritional input, which also helps us write seasonal menus."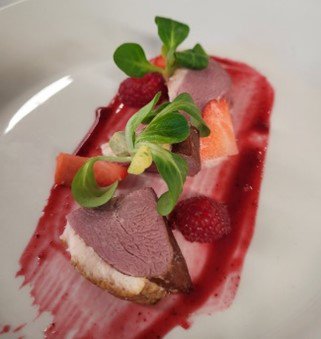 Image above: Smoked duck and winter berries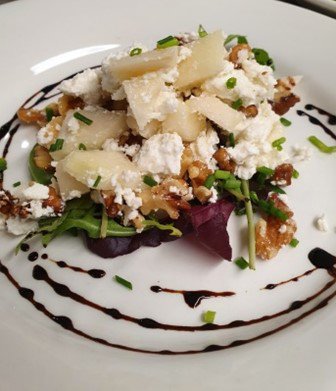 Image above: Goat's cheese and walnuts with fresh salad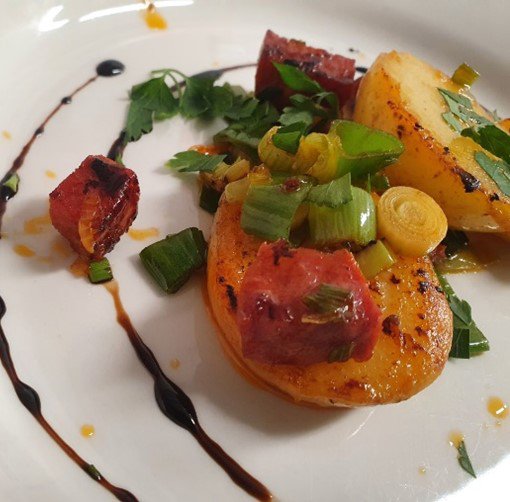 Image above: Chorizo with spring onion, roast potatoes and salad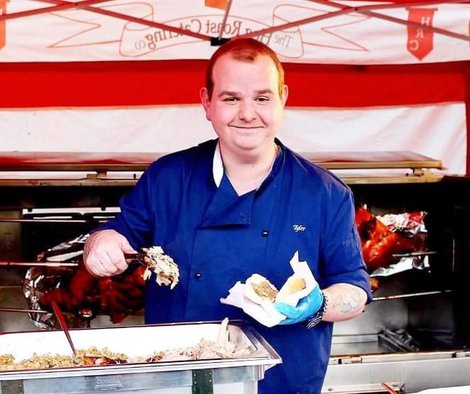 Tyler is our Head Chef at Aria Court in March, Cambs. Since joining us just before the first lockdown in 2020, Tyler has taken residents on a culinary tour of over 24 countries. Helping bring different cultures and experiences to our residents through their meals.
With a little bit of science and experimentation, Tyler has also created some unique hydrating jelly gummies. These make a great treat for different themed days throughout the year. Having made them as love hearts, clovers and mini houses Tyler says he feels like the Heston Blumenthal of care home cooking!
Tyler has some formidable provenance: his grandad used to be the Queen's chef for 13 years, working at Buckingham Palace catering the garden parties. As a youngster, Tyler announced that he wanted to be a chef so his grandad shared his knowledge and experiences.
It's easy to underestimate the importance of food within our homes, but when you see the unique experiences and the joy which Tyler's food and activities bring to our residents, you soon realise we are offering something exciting and unique.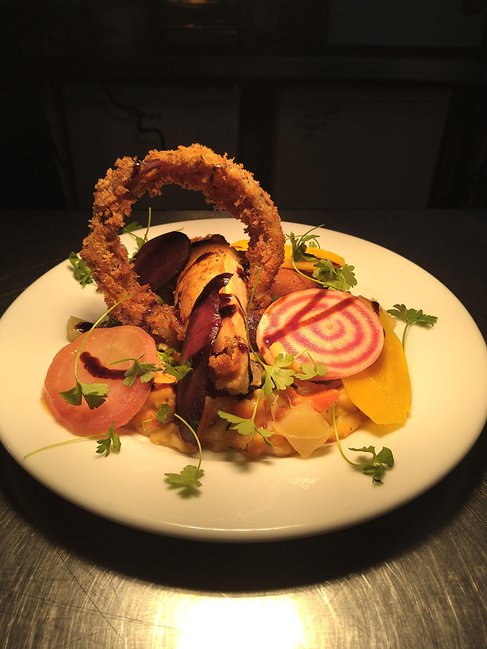 Image above: Root vegetable risotto topped with a giant onion ring, chicken breast, heritage carrots, baked candy beetroot and micro parsley with a balsamic glaze. 7 vegetables all containing different vitamins and minerals, protein and carbohydrates.
Steven Ireland joined Country Court in 2018 as Chef Manager at Ferrars Hall Care Home where his high standards and quality of food had a positive impact on residents' lives.
Steven is always keen to get feedback from residents directly and will often chat with them in the dining room after meals. Steven's resident-led approach has seen him promoted to Catering Operations Support Manager in which he shares best practices and supports Chefs in the thirty-four care homes across the Country Court group.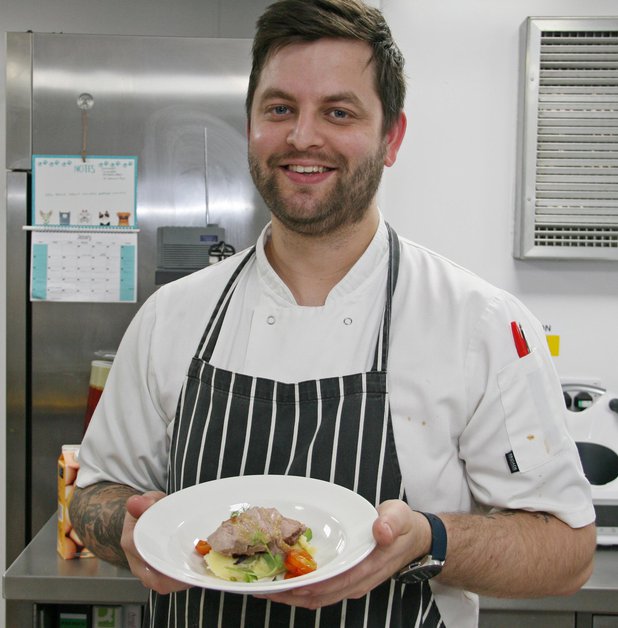 Image above: Steven with his nutritious & delicious dish!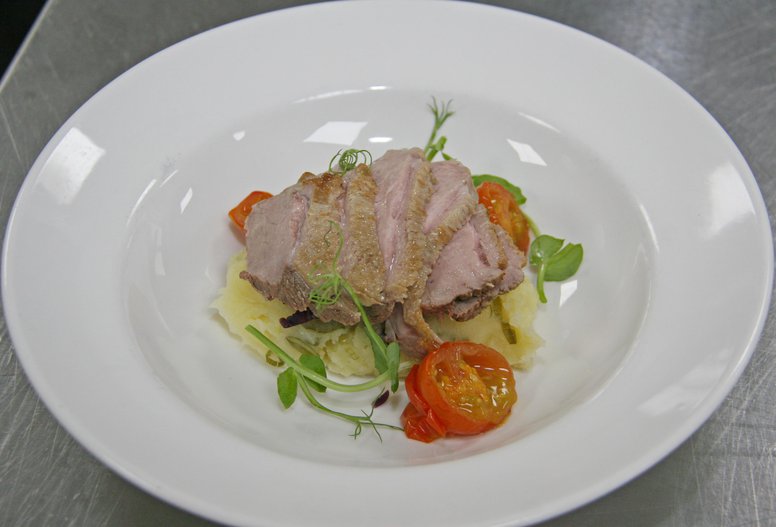 Image above: Pork belly on a bed of mashed potato with braised tomatoes
At Elton House, Tony Tripe is our inspirational head chef. Tony has a wonderful talent for producing choice, wholesomeness, and excellent presentation in equal measure.
The dishes that come out of Tony's kitchen are delicious, varied and exquisitely presented. He leads his team by example and our residents derive great enjoyment from the exceptional service and obvious pride evident in the daily cuisine offering.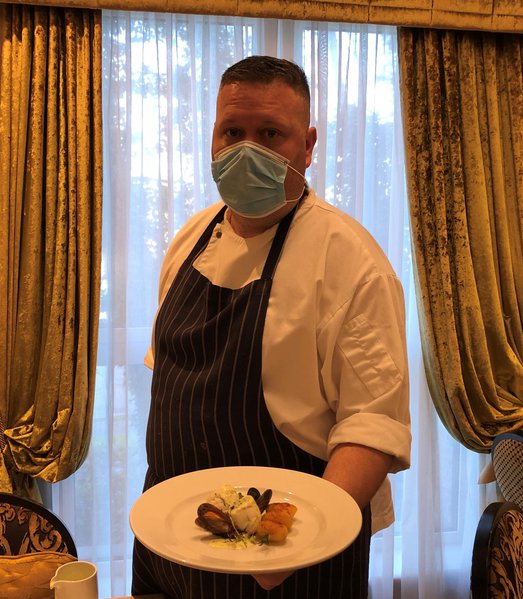 Image above: Tony with his beautifully presented dish!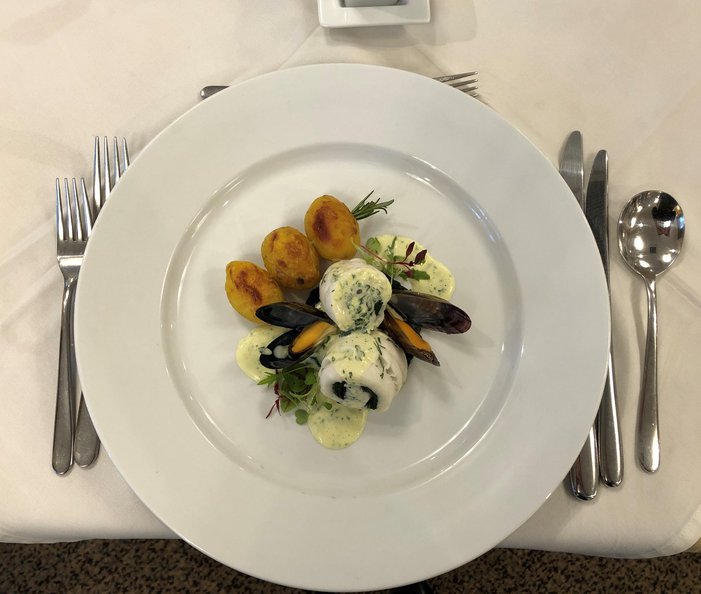 Image above: Plaice Roulade with mussels, rosemary roast potatoes and a parsley cream
"I started working in Woodland Grove in July 2016. The thought of taking care of the elderly and the passion for food encouraged me to start working in a care home.
My main philosophy is for every resident to have the right to choose. The communication between the residents and my team is extremely important, that way we understand their demands. That is why every week I offer a new menu, in which I include a new meal which is by the wishes of our residents.
In the future my main aim is to find the balance between resident's wishes and the new ingredients and flavour combinations.
My hobby is dancing, but the thing I most love doing is spending time with my husband and my two boys, where we organise little trips throughout different weekends."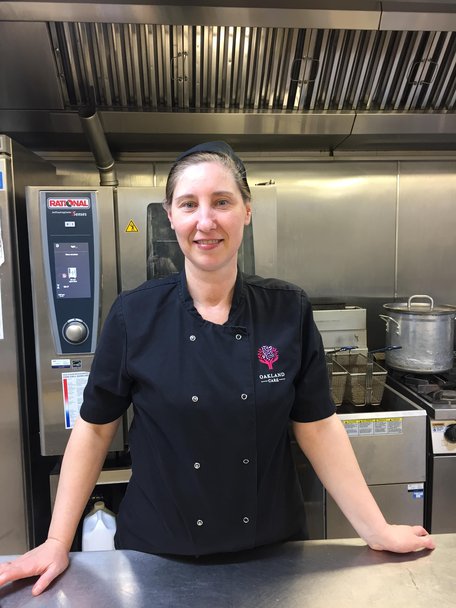 Image above: Nina Nokolova, Chef at Woodland Grove Care Home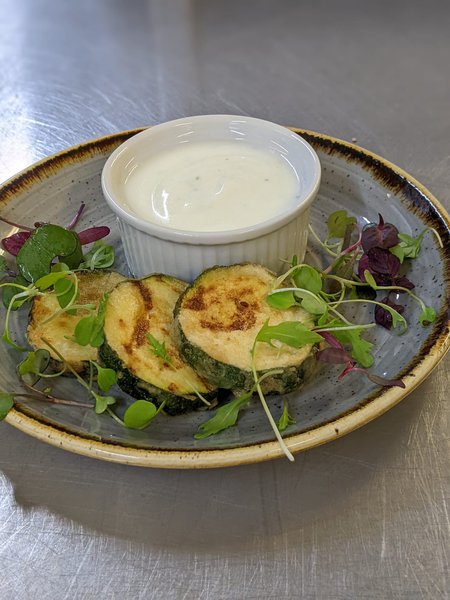 Image above: Nina's delicious courgette and rocket starter with dip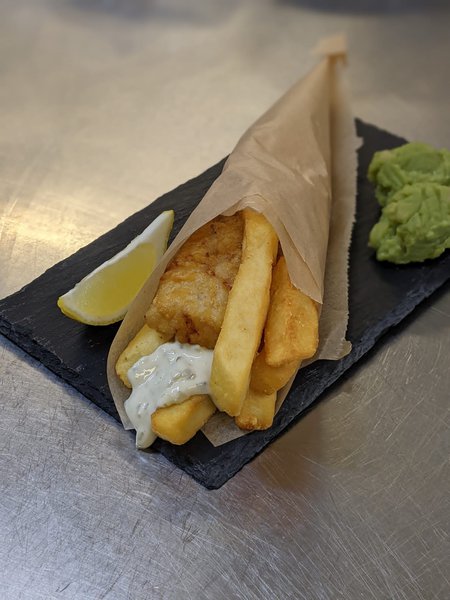 Image above: Nina's cleverly presented fish & chips with tar tar sauce and mushy peas