Aria Court
Weekly prices: From £950
5.0 out of 5 5.0 out of 5.0 3 reviews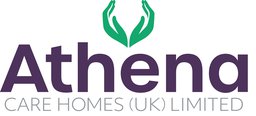 Specialisms
Dementia Care
EMI
Old Age (65 years+)
Palliative Care
Physical Disabilities
Respite Care
Call this provider - 01354 700711
Aria Court in March is convenient for shops, amenities and public transport, and supports elderly residents with a range of healthcare needs. Our expert nursing and care teams are highly trained, professionally developed and valued so they can provide the exceptional, compassionate elderly care that families expect.
Our relationship-centred care philosophy here at Aria Court is all the more important when supporting a resident with dementia. Compassion, trust and an intimate understanding of what really matters to each resident are essential to creating an environment that is both reassuring and stimulating.
At Aria Court, our absolute priority is to ensure that every resident receives the very highest standards of care. The only way we can do that is to ensure that our care is focused on the individual. Because every person's needs are different and residents need a package that's tailored especially for them and which can be altered as quickly as their needs may change.
Aria Court has a daily programme of activities. This includes outings, clubs, entertainers and arts & crafts. We build a profile for each of our residents and understand that different people have different needs and abilities, so we work with the resident, family and friends to achieve a joint plan. This may be as simple as reading to the resident or a relaxing hand massage. One to one activities are as important to our residents as social group activities.
At Aria Court, we have experienced catering teams that are very aware of how important individual needs are and work with the care team to ensure that each resident is catered for to their needs and wishes. Good nutrition is a vital part of our care provision, and our talented chefs create everything from new exciting dishes to old favourites using fresh seasonal produce, locally sourced whenever possible.
At Aria Court cost per week starts at £950 but will vary depending upon your loved ones individual care requirements. To find out whether we are currently accepting residents funded by the Local Authority and what our current availability is, please do give our Home Manager a call.
Frequently Asked Questions about Aria Court
How much does Aria Court cost?
The weekly cost at Aria Court starts from £950 per week but will be determined by a Care Needs Assessment carried out by the Home Manager. Contact the home on 01354 700711 to discuss further. Learn more about care home costs.
Does Aria Court accept Local Authority funded residents?
Aria Court may accept Local Authority funded residents subject to the circumstance and level of care needs. Contact the Home Manager on 01354 700711 to discuss further. Learn more about Local Authority funding.
Does Aria Court provide respite care?
Does Aria Court provide dementia care?
Does Aria Court provide end of life care?
Does Aria Court have availability?
Give Aria Court a call on 01354 700711 to find out what their current availability is.
Is Aria Court a Care home or a Nursing home?