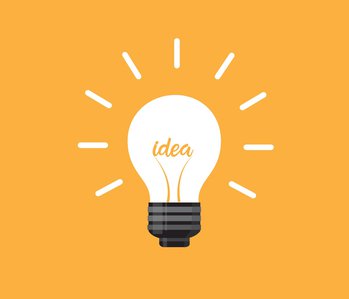 Throughout the pandemic, many care homes have been working tirelessly to keep their resident's spirits high.
Below, we have listed just 5 of the many wonderful initiatives care homes across the country have been doing to make the best of the situation.
5 Care Home Initiatives During Lockdown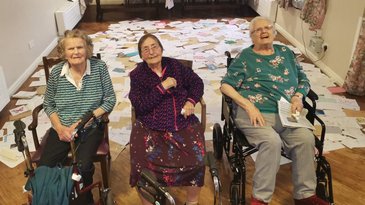 1. Brooklands Care Home's residents have been making pen pals across the world!
Brooklands Care Home, part of Conway Group Healthcare, in County Down posted photos of 11 of their residents along with information such as their hobbies, likes & dislikes on Facebook with a request of 'Will you be my pen pal?'. They have been met with a terrific response, having received over 1,000 letters from across the globe!
2. Care home visiting pods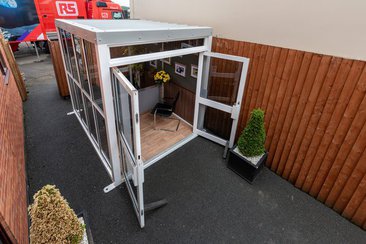 Many care homes are making arrangements for temporary visiting pods to be installed on their home's grounds in order to provide a regulation-compliant area for their resident's to receive in-home visits from loved ones.
Showplace (pod pictured to the right) & Cabinstore have both been incredibly busy installing their innovative visiting pods across the country. Read our articles to find out more!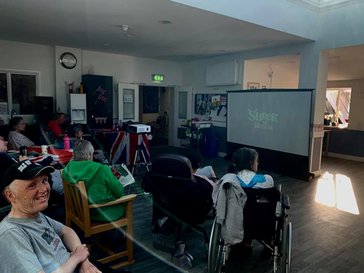 3. Winscombe Care Home's residents have been missing their visits to local amenities so the care home has created their own versions within the home
Winscombe Care Home, part of the Cedars Care Group, has created their own cafe, cinema and shop within their home to help their residents during the lockdown. Each of the areas is run by the home's residents, giving them a sense of purpose and independence.
To the right, you can see the residents getting ready to watch a movie in their makeshift cinema!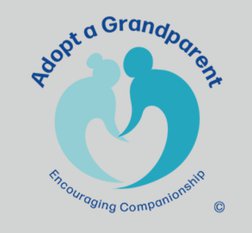 Create Happiness Daily (CHD) launched an 'adopt a grandparent' campaign to help combat feelings of loneliness that care home residents are particularly vulnerable to during the Covid-19 pandemic.
The campaign provides an opportunity for young people and older people who may not have grandparents/grandchildren of their own to connect and offer each other comfort during these difficult times.
CHD match individuals with a grandparent based on their interests and hobbies, and there onwards they can keep in touch by phone/video call, email or post - whichever they fancy!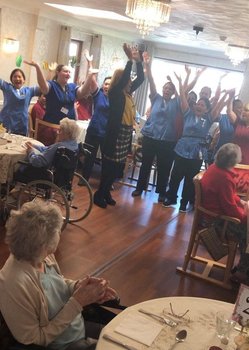 5. Corner House Care Home's staff members have been standing in as entertainers, hairdressers & handymen
To limit the number of visitors into the home, Corner House Care Home's staff decided that they would go the extra mile and step in to fill the roles of entertainers, hairdressers, handymen and many more for their residents.
From karaoke to blow dry's, residents spirits are being kept high by the wonderful staff at Corner House Care Home.
Are you looking for a care service near you?
TrustedCare can offer complimentary help & advice!