St Giles Care Home
Price on enquiry
4.666666666666667 out of 5 4.7 out of 5.0 3 reviews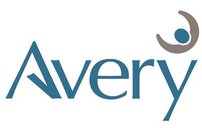 Specialisms
Dementia Care
Old Age (65 years+)
Palliative Care
Physical Disabilities
Respite Care
Call this provider - 0121 726 1031
We offer two floors of round-the-clock nursing care and support, and on our newly refurbished top floor, residential care. At our care home in Birmingham compassionate staff understand the importance of getting to know each individual so that the most professional and appropriate care can be given. We like to give mind and body equal attention and to make sure that everyone is treated with value and dignity and achieves as much independence as they can.
We realise that moving into a residential home can be a stressful time and do our best to ensure that residents settle in as quickly as possible, thus enabling families to set their minds at rest. We also encourage as much family involvement as they feel able to give, we are a inclusive and proud Birmingham Nursing home.
We have plenty of opportunity for residents to spend time together in our bright and airy lounges, and there are also quiet spots for peaceful activities.
All bedrooms come with en-suite showers and flat-screen TVs, with plenty of space for residents to have their own belongings and special mementos beside them. St Giles is built around a central garden courtyard, which is particularly popular in summer as a quiet and relaxing outdoor space.
At St Giles, we strive to create a warm and welcoming environment, where everyone can enjoy the variety of daily activities and events we put on. Our Well-being Coordinators understand the importance of tailoring activities to what is interesting and important to each individual, whilst also providing engaging and new opportunities.
Visitors are very welcome here at St Giles, give us a ring to let us know you're coming so we can make sure you get the most out of your visit.