Ashfields Care Home
Weekly prices: From £1,150
5.0 out of 5 5.0 out of 5.0 3 reviews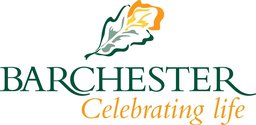 Specialisms
Dementia Care
Old Age (65 years+)
Physical Disabilities
Respite Care
Call this provider - 01603 937123
Ashfields Care Home is situated in a semi-rural location in a friendly village near Norwich, purpose-built home with a high standard of décor, spacious courtyard, pleasant gardens and modern facilities. Our home really does get the best of both worlds; plenty of local amenities yet within easy reach of the historic city of Norwich and the seaside town Great Yarmouth and its beautiful coastal resorts. We're also only 10 minutes from the famous Norfolk Broads.
We provide First Class 24 hour residential care for older people with dementia. Our team of the highly qualified and attentive staff really focuses on the individual needs of our residents with a tailored care plan for each person.
Here at Ashfields Care Home, we offer a wide and varied daily activities programme that changes to make the most of England's seasons! Daily activities are planned for both morning and afternoon which take into account the interests of our residents. We also welcome community groups and schoolchildren into our home so residents can stay connected with their local community.
Good nutrition and hydration are important parts of staying well as we age. Ashfields Care Home is able to support people with a range of dietary requirements, including specialist diets. Our Home Chefs do their best to tempt even the smallest of appetites and sweet treats are always provided to celebrate special occasions!
If you have assets below £23,250, you may be eligible for funding support from your local authority to help fund your care. At Ashfields Care Home, our weekly rates start at £1,060 but are subject to a Care Assessment which will be carried out by our Home Manager to assess your or your loved ones care requirements. We are pleased to be able to support a range of care types including dementia care and respite care. To find out what our current availability is, please do get in touch via the number on our profile.
Frequently Asked Questions about Ashfields Care Home
How much does Ashfields Care Home cost?
The weekly cost of care at Ashfields Care Home greatly depends upon an individuals care requirements which are determined by a Care Needs Assessment. Contact the Home Manager on 01603 937123 to discuss further and arrange an assessment. Learn more about care home costs.
Does Ashfields Care Home accept Local Authority funded residents?
Ashfields Care Home may accept Local Authority funded residents subject to the circumstance and level of care needs. Contact the Home Manager on 01603 937123 to discuss further. Learn more about Local Authority funding.
Does Ashfields Care Home provide respite care?
Does Ashfields Care Home provide dementia care?
Does Ashfields Care Home provide end of life care?
Does Ashfields Care Home have availability?
Give Ashfields Care Home a call on 01603 937123 to find out what their current availability is.
Is Ashfields Care Home a Care home or a Nursing home?