Ashbourne Court
Weekly prices: From £1,055
4.666666666666667 out of 5 4.7 out of 5.0 3 reviews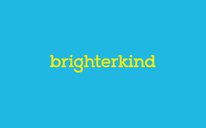 Specialisms
Dementia Care
Old Age (65 years+)
Palliative Care
Respite Care
Call this provider - 01264 319447
Ashbourne Court is a happy and friendly care home, situated in the heart of the popular market town of Andover. The building, which is a purpose-built care home, is near to local shops, amenities and leisure facilities.
We believe that real care cannot be delivered until we completely understand the person being cared for. We will work together to create a lifestyle that suits you; that aims to make you happy and keep you healthy. These are our ultimate goals, and we have four principles that help us achieve them. They sit at the heart of everything we do and will inspire the way we look after you or your loved one.
Ashbourne Court has an excellent reputation and enjoys high levels of satisfaction and recommendation.
Our home has several dining rooms, lounges, and quiet spaces spread out across the building as well as beautifully furnished en suite bedrooms.
We offer brighterkind care – a person-centred approach that is delivered through quality care, recreation and activities, and food and dining.
Ashbourne Court is a residential care home with carers on hand to support residents 24/7 with their care needs. The weekly cost of care at Ashbourne Court is dependant on the individual care requirements of an individual but starts at £1,055. We may be able to accept residents who receive funding support from their local council but this will be under the Home Manager's discretion. We are able to support a wide range of care needs & types including dementia care, short-term respite care and end of life care. To enquire about our up to date availability, please give us a call.
Frequently Asked Questions about Ashbourne Court
How much does Ashbourne Court cost?
The weekly cost at Ashbourne Court starts from £1,055 per week but will be determined by a Care Needs Assessment carried out by the Home Manager. Contact the home on 01264 319447 to discuss further. Learn more about care home costs.
Does Ashbourne Court accept Local Authority funded residents?
Ashbourne Court may accept Local Authority funded residents subject to the circumstance and level of care needs. Contact the Home Manager on 01264 319447 to discuss further. Learn more about Local Authority funding.
Does Ashbourne Court provide respite care?
Does Ashbourne Court provide dementia care?
Does Ashbourne Court provide end of life care?
Does Ashbourne Court have availability?
Give Ashbourne Court a call on 01264 319447 to find out what their current availability is.
Is Ashbourne Court a Care home or a Nursing home?