Alston House
Weekly prices: From £650
4.0 out of 5 4.0 out of 5.0 1 review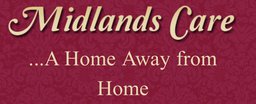 Specialisms
Day care
Dementia Care
Learning Difficulties
Old Age (65 years+)
Palliative Care
Physical Disabilities
Respite Care
Under 65 years
Call this provider - 0116 326 1710
Alston House provides accommodation and personal care for up to 19 older people; some of whom are living with dementia. It is located in the area of Aylestone which is close to Leicester city centre. The home has 15 single rooms and 2 shared bedrooms. The rooms are set out over two floors and accessed by a passenger lift. The home has a spacious and accessible garden at the rear.
Alston House Care Home is located on Aylestone Road (A426), close to Grace Road, Leicester (Leicestershire County Cricket). The home is approximately two miles south of Leicester City Centre. Alston House Care is located well with close amenities. Alston House Care Home can be reached by both public and private transport. There are ten parking spaces available with plenty more Grace Road, Leicester.
The accommodation at Alston House is arranged over two floors and compromises of 15 single and 2 shared bedrooms. Fifteen of these rooms have en suite facility comprising at least a toilet and washbasin whilst the remaining rooms benefit from a hand washbasin. The home has five communal toilets along with one hoisted bathrooms and one wet room; all easily accessible. On the ground floor, there are two separate large lounge areas. One of which is the main lounge looking over on to Aylestone Road and the other being the quiet lounge which overlooks the rear garden. There is also a large conservatory which is set within the rear garden. The is also a separate dining room which is connected to the main lounge.
If you would like specific information about Alston House, please don't hesitate to get in touch today.
Alston House
380 Aylestone Road
Leicester
Leicestershire
LE2 8BL
Send enquiry