Adelaide Care Home
Price on enquiry
5.0 out of 5 5.0 out of 5.0 3 reviews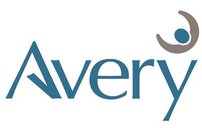 Specialisms
Behaviours that may challenge
Dementia Care
Old Age (65 years+)
Palliative Care
Physical Disabilities
Respite Care
Call this provider - 020 8059 4083
Adelaide Care Home is a well established and popular home located next to Bexleyheath town centre We offer and cater to a wide variety of care needs including residential, nursing and dementia care to the elderly of Bexley and beyond. We have a compassionate, experienced care team who know the value not only of giving round-the-clock care but also companionship and fun, offering excellent support to not only the residents but also family members in what can be a difficult time. We aim to make settling in a new home as smooth as possible using our knowledge and experience in the sector.
Residents are encouraged to personalise their bedrooms with their own mementoes and keepsakes to truly make them feel like their own home. All our spacious rooms come fully furnished which, as a standard, come with walk-in showers and TVs. Our vibrant communal spaces are purpose-built and well-planned, excellent for socialising, all-important dining, and for just relaxing should a resident desire to do so. We aim to cater for all, and everyone is free to take as much or as little as they want. It's up to the individual as we know that no two people are the same. It's the individual needs that we focus on and cater to.
We have a beautiful landscaped secluded garden which is a real focal point for life at our home, whether it's gardening in our greenhouse or just sunbathing having a nice cup of tea. We also work in close partnerships with the local community such as schools and local religious services so it is common to see many different people coming through our doors!
Our in-house Activity Coordinator always comes up with a range of stimulating things to do and day trips to visit the local area and beyond. The home has its own minibus, which is always ready for use on a lovely day out. We are keen on using modern technology to provide the greatest quality of care that we can: Skyping allows friends and family to keep in close touch with relatives should they be too far away to visit and iPads are an excellent resource for use in programmes for those with memory loss.
Adelaide Care Home is a care home providing residential, nursing, respite, end-of-life, and specialist dementia care. Weekly fees at Adelaide Care Home can vary depending on the type of room and the level of care required. We will work with clients who are eligible for local authority funding. Call our friendly team on the number provided for more information about our current availability.
Frequently Asked Questions about Adelaide Care Home
How much does Adelaide Care Home cost?
The weekly cost of care at Adelaide Care Home greatly depends upon an individuals care requirements which are determined by a Care Needs Assessment. Contact the Home Manager on 020 8059 4083 to discuss further and arrange an assessment. Learn more about care home costs.
Does Adelaide Care Home accept Local Authority funded residents?
Adelaide Care Home may accept Local Authority funded residents subject to the circumstance and level of care needs. Contact the Home Manager on 020 8059 4083 to discuss further. Learn more about Local Authority funding.
Does Adelaide Care Home provide respite care?
Does Adelaide Care Home provide dementia care?
Does Adelaide Care Home provide end of life care?
Does Adelaide Care Home have availability?
Give Adelaide Care Home a call on 020 8059 4083 to find out what their current availability is.
Is Adelaide Care Home a Care home or a Nursing home?