Helping Hands Oxford
Price on enquiry
5.0 out of 5 5.0 out of 5.0 1 review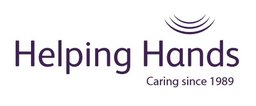 Specialisms
Dementia Care
Hearing Impairments
Learning Disabilities
Mental Health
Old Age (65 years+)
Palliative Care
Physical Disabilities
Respite Care
Sight Impairment
Under 65 years
Younger Adults (18 - 25)
Call this provider - 0333 015 1032
Helping Hands Oxford is part of the Helping Hands organisation with over three decades' experience providing respite, nurse-supported, companionship, specialist dementia and emergency care to people of all ages and conditions. We supply dedicated live-in, overnight or hourly home care specialists to clients with care needs, who wish to live independently in the comfort and familiarity of their own home.
Our two main types of care provision are live-in care or visiting care, at intervals specified by you from as little as a 30-minute call once a week. Our home care service is closely monitored by the Care Quality Commission (CQC) which means that you or your loved one will receive domiciliary care from a professional Carer to help with all elements of daily living.
We support clients to maintain their independence and lifestyle with activities and hobbies inside the home or out in the community. Our care packages are flexible to your requirements and we match you with a hand-picked carer best-suited to your age, needs, personality and interests. Your carer will respect your home, belongings, lifestyle and choices without judgement enabling you to live life on your terms.
Helping Hands Oxford carers liaise closely with healthcare professionals and are trained to be able to support with a wide range of personal care services extending from domestic duties to 24-hour clinical care. Our experienced carers collaborate with you to ensure that personal interests and activities are encouraged and supported.
Helping Hands Oxford can arrange for care to start within as little as 24 hours of receiving an enquiry. Contact our team to find out more about the care and services we offer in Bicester, Kidlington, Oxford, Witney, Woodstock and the surrounding areas.