Caremark Leeds
4.6 out of 5 4.6 out of 5.0 5 reviews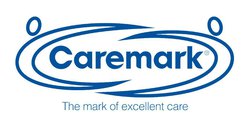 Specialisms
Day care
Dementia Care
Learning Difficulties
Old Age (65 years+)
Physical Disabilities
Respite Care
Under 65 years
Call this provider - 0113 320 3096
Caremark (Leeds) is owned and run by Farina Tayub along with an established team who are very passionate about high quality person centred care being delivered to customers across the City. Caremark is an established and highly regarded home care provider offering domiciliary care, personal support, home help and companionship services.
Our work focuses on caring individually for people like you or your loved one, in the way that you would wish - with personalised, professional services, provided in a friendly, helpful and considerate way.
We never forget that every one of our clients is a unique individual with personal likes, dislikes, interests and habits. We take great care to match Care Workers to clients, to ensure compatibility, empathy and mutual respect. Where possible, we match on shared language and culture too.
To make sure that we successfully meet your needs, we will liaise very closely with your support organisations, such as social services and healthcare providers. To give you the confidence of being in control of your own support, we will regularly ask for feedback from you in order to monitor the quality of the service we're providing.
To find out more about the care provided at Caremark Leeds then please get in touch. Our Care Manager would be delighted to answer your queries.
Bow House
Northwest Business Park, 1 Servia Hill
Leeds
West Yorkshire
LS6 2QH
Send enquiry