Bluebird Care Highgate & Haringey
Price on enquiry
5.0 out of 5 5.0 out of 5.0 3 reviews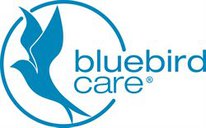 Specialisms
Dementia Care
Learning Disabilities
Old Age (65 years+)
Palliative Care
Physical Disabilities
Respite Care
Under 65 years
Younger Adults (18 - 25)
Call this provider - 020 8103 0670
Bluebird Care is a national provider of home care, also known as domiciliary care. We specialise in working with customers and their families that require social care in their own homes. We offer a unique service of tailored care visits from 30 minutes to full live-in support.
Our commitment to quality has played an important part in our success. We now have over 200 offices in the UK and the Republic of Ireland. Bluebird Care provides over 7.9 million care visits at home every year. That's over 22,000 care visits to over 9,500 customers each day.
We keep you in control and provide you with the home care and support you want, where and when you want it. It's your life and you care, so it must be your way.
Some conditions require specialist care. At Bluebird Care, we understand that when people have special needs due to an illness or injury, they may need extra care and support.
The fees at Bluebird Care Highgate & Haringey are dependant upon a prospective clients individual care requirements and the level of support they require. We may also be able to support care seekers who are going to be funded by their Local Authority which can be discussed further with our Care Manager.
All the Service User's at Bluebird Care Highgate & Haringey have their own unique, personalised care plan. A care plan takes into account not only care needs but the Service User's wishes. The care plan is continually monitored and updated to account for any changes to care needs or personal wishes.
To find out more about the care provided at Bluebird Care Highgate & Haringey then please get in touch. Our Care Manager or Administrator would be delighted to answer your queries.
Frequently Asked Questions about Bluebird Care Highgate & Haringey