Bluebird Care Gosport
4.666666666666667 out of 5 4.7 out of 5.0 3 reviews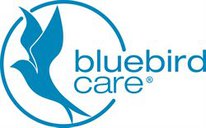 Specialisms
Dementia Care
Learning Difficulties
Old Age (65 years+)
Palliative Care
Physical Disabilities
Under 65 years
Younger Adults (18 - 25)
Call this provider - 023 9387 3751
We believe that care matters and we are committed to providing the highest quality home care so that our customers can remain in their own homes.
What makes our homecare services different is that we put you first. We aim to provide you with the same standard of care that we would expect for our own families. This means valuing each person's unique qualities and seeing them as an individual, and not as a list of care needs.
We work alongside families and individuals to tailor our services to help our customers stay in control of their own care for as long as they are able to. Delivering the very best homecare is our passion, and we strive to achieve this every day.
Our services are flexible and respond to your changing priorities and needs. We work together with families to keep our customers in control of their own care as far as they are able. That's why we always listen carefully to what you tell us about how you want to receive your care and support.
We keep in regular contact, so that you soon get to know the team at Bluebird Care Gosport. Building a relationship that you can trust and rely upon is central to how we manage our business.
To enquire about our services, call us or send us a message and we will get in touch.
Communications House, 1 Quay Lane
Hardway
Gosport
PO12 4LJ
Send enquiry