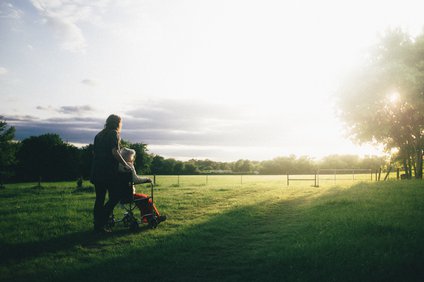 Making the decision to move your loved one into a care home is often a tough and heartbreaking call. However, it's important to ensure that you find the right place that will be just like a home away from home.
But how do you do this? For many people, care home selection can be a daunting experience. You'll have to sift through numerous available nursing or care homes and select one that suits your needs.
To make this task more fruitful and less frustrating, you can start by writing a solid plan that narrows down your search. Luckily, you don't need to hire a college essay writing service for this. When writing your care plan, all you need to do is bear the several factors in mind which are detailed below.
1. Location
When it comes to access care planning and searching, you should make the location a top priority. This is because even though your loved one might be moving into a new home, they'll still want to be close to family and everything they know. As such, you should find a care home that's close to you or another family member.
You can explore the Care Quality Commission (CQC) website to get a list of care homes within your location. This is a great option because the platform also provides ratings and reviews of each care home. This way, you can find out which homes are top-tier and which ones you should avoid.
Alternatively, you can also find a nearby care home through personal recommendations from friends, family or even your GP.
2. The level of care needed
When drafting your plan, you should first establish the level of care that your loved one needs. Some people require more care and medical attention than others, and as such, may need to move into specialist homes or units.
But how exactly do you ascertain the kind of care that your parent or loved one needs? Well, it's simple. Your local authority can carry out a care assessment to determine the level of support you'll need to look out for.
Your parent's medical record can also provide some insight into the kind of care home you should consider. For instance, if your parent has shown warning signs of dementia, you might want to choose a home that has a specialist dementia unit. Although you may not need it at the moment, you'll definitely not want to have to move your loved one to a new care home when dementia finally sets in.
3. Care home settings
If you're on the lookout for a care home, visiting the ones you've selected is a great way to ensure that you make the right choice. You can show up unannounced to a care home and request a tour of the place.
This option should give you an idea of the daily life at the care home, how it is run, and the availability of sufficient manpower.
However, if you don't have the luxury of time, your local authority may be able to provide you with an update of available care homes and reviews.
4. Social Activities
It's not enough to just leave your loved one in a home that provides medical attention and care. Social activities are also a priority as they help to stimulate the mind and keep the residents happy and occupied.
You could try talking to the residents or their families to find out what living in the care home is like. Do they have regular social activities like Bingo nights, exercise classes or music sessions? What do they do during the day? What are the facilities like?
If possible, take a look at the home's food menu and even stay for lunch. This way, you'll be sure that it offers everything your loved one needs.
5. Food & care
If you're writing a plan to find the right care home, you should consider your parent's needs and how the care home's services match them.
You should find out how medications are administered in a care home. Do they have a solid medical emergency procedure? Who can give medication at night?
You should also find out how meals are organized and whether the home meets your loved one's dietary needs. If you have any doubts about any care home's ability to meet your requirements, you can strike it off the list and consider other options.
Final thoughts
When it comes to writing a plan while searching for a care home, it's crucial to ensure that you cover all aspects. This way, you can place your loved one in the right hands. Luckily, we've outlined all the tips and factors that should be on your moving into a care home checklist.
Ensure that you visit the care home yourself to see what it really looks like. If you can't, checking out reviews and local reports will be a great idea. Remember to ask any follow-up questions that may arise.
Author Bio: Amanda Dudley is an essay writer at a top-notch college essay writing service. She loves to help struggling students improve their academic performance by providing them with quality essays, term papers, and dissertations. She has a Ph.D. in History from Stanford University and has spent over a decade lecturing and writing.
Are you looking for a care home for a loved one?
Please get in touch for free support from a Care Adviser!