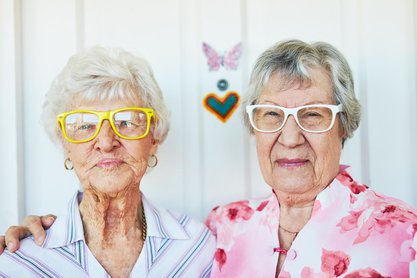 Do you have an elderly relative who is experiencing boredom & loneliness whilst in lockdown?
We understand that being stuck at home for months on end without being able to see friends & family is incredibly difficult and frustrating.
This is why we are sharing our top 5 (lockdown friendly!) summer activities for older people with you.
Top 5 Summer Lockdown Activities
1. For those who are animal lovers - take a trip to the zoo...at home!
Yes, you read it right! Many zoo's & farms have live feeds of their animals on their websites at the moment. These are available for anybody to view for free. If your older relative, like me, loves animals, I'm sure they will find watching the animals therapeutic.
Check out the live cams here:
2. For those who are fitness-conscious  - workout at home!
We understand that many older people may be worried about their fitness falling without being able to go to the gym, exercise classes or swimming. However, now is the time to get virtual! Jo Wicks, a Personal Trainer, well known for his healthy cookbooks has been posting home workouts tailored for seniors on his YouTube Channel! According to the World Health Organisation (WHO) "Older adults should do at least 150 minutes of moderate-intensity aerobic physical activity throughout the week or do at least 75 minutes of vigorous-intensity aerobic physical activity throughout the week".
To keep fit during lockdown, check out the following videos:
For more workout videos, check out our '6 Best Online Exercise Videos for Over 60's Self-Isolating' article.
3. For those who are creative - keep doing what you do best!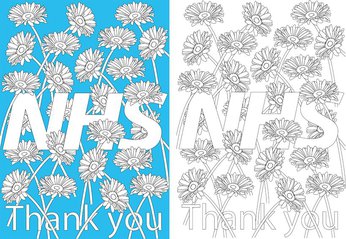 Does your relative enjoy picking up a paintbrush? Luckily, getting creative is something that hasn't been too affected as a result of the lockdown. The great thing about art is that it is so diverse, and there's always something new to try. The lockdown is the perfect opportunity for your loved one to let your inner artist let loose! One study concludes that "Older adults who participated in arts activities experienced lower levels of loneliness, depression, and better morale" which is particularly important right now.
Here are a couple of ideas:
Famous artist, Sir Michael Craig-Martin has designed a poster for adults and children to colour in and display as a show of support for NHS staff. A copy of the poster can be printed here.
Firstsite have created 3 free artist activity packs for anyone to download at home. Artists included in the creation of the activities are Grayson Perry, Antony Gormley and Sarah Lucas. Fill in your name and email address to have the 'Art is where the home is' packs sent straight to your inbox.
4. For those with green fingers - get out in the garden!
If your loved one enjoys gardening, the summer months are perfect for giving the garden some tender loving care. Maybe they have some seeds stashed away in the shed that they have been meaning to plant for ages but never get round to it. What better time to finally spend some hours in the garden in their element, doing their hobby whilst getting some vitamin D!  "Adults up to 70 years of age are recommended to consume 600 IU of vitamin D daily and adults greater than 70 years of age are recommended to consume 800 IU of vitamin D daily" according to a report by the Institute of Medicine.
Statistics regarding the benefits of gardening:
"Just two 50 minute sessions of potting plants and watering flowers dramatically improves endurance, dexterity and brain function." (Daily Mail, 2016)
"You can burn off 87 Mars bars a year by doing some light gardening one hour per week (e.g. raking, weeding)!" (HTA)
"The 2017 meta-analysis linked gardening with increases in quality of life and reductions in mood disturbance." (Good Housekeeping, 2019)
5. For those who are bookworms - why not read outside!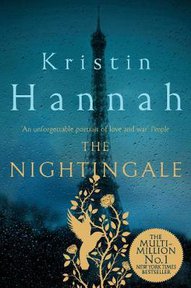 Whether your relative has a pile of books waiting to be read at home or owns an e-book digital device such as a Kindle, lockdown is a great time to for them to get their nose stuck into a new book. Whatsmore, whilst the sun is shining they can catch some rays in the garden or on their balcony if they have one!
Best-selling books for older people:
PLEASE NOTE - This article was published on 9/7/2020
Are you looking for care for a loved one? We can help!