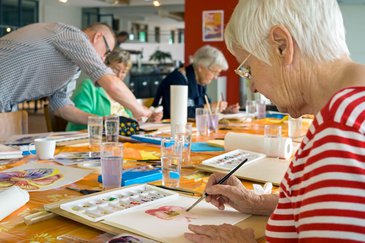 Most of us have had to make huge adjustments to our day to day activities due to the current COVID-19 pandemic. People aged over 70 have been asked to self-isolate due to being more vulnerable to the virus, making times particularly trying for them.
It is incredibly important that older people remain as active as possible both physically and mentally to ensure that their health does not deteriorate during the lockdown. We understand that inspiration doesn't always flow freely so we have put together 5 fun activities below, all suitable for older people!
Top 5 Lockdown Activities
1. Arts & Crafts
The beauty of creativity is that it's something that can be appreciated and utilised by people of all ages. Participating in art activities such as painting or sketching has countless benefits from increased motor skills and coordination, cognitive function & stimulation to improved mood & mental health.
Ideas: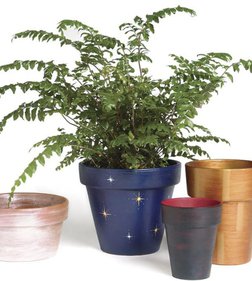 Why not dig out one of your favourite photos, this may be a family photo or a beautiful landscape and recreate it with some form of media. For instance, you could use acrylic paint, watercolour paint, colouring pencil or maybe even pastilles depending on what you're fancying. There are so many possibilities! You could even recreate the same image several times using various medias.
If you're more into colouring in, there are many different themed colouring-in books available to order online. We love this Secret Garden colouring book available on The Works online store!
Should you have any old plant pots hanging around in the shed, now is the perfect time to jazz them up with a lick of paint! Fine Gardening has created a guide which provides steps if you are unsure of where to start. Find out 25 great benefits of gardening on Happy DIY Home's website.
2. Puzzles
Exercising the mind is vital in later life, especially if one wishes to remain independent for as long as possible! Puzzles are a great way to retain and build cognitive skills whilst enhancing problem-solving skills.
Ideas: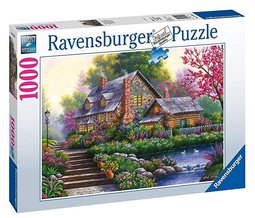 Jigsaw puzzles come in all different sizes and difficulty levels meaning that you select one that fits with your capability. Puzzles help those who are struggling with memory loss and also help to improve mental stamina. We're a fan of this Romantic Cottage 1000 Piece puzzle available to purchase on Amazon.
There are many benefits that come with doing crosswords including deep engagement, stress reduction, increased vocabulary and alleviating Alzheimer's. For those who have poor eyesight, large print crosswords are available to buy online on Amazon.
Providing you're not living alone during the lockdown, scrabble is a great board game to pull out the cupboard! Stating the obvious, scrabble is a fun game for many, but it also has added bonuses being that it encourages bpth socialisation and brain engagement.
3. Phone Calls/Video Calls with friends & family
Self-isolating at home can be incredibly lonely, especially not being able to see friends and family for such a long period. To prevent your mental health from deteriorating during the lockdown, ensure that you keep in touch with loved ones via phone or video call. Although it's not the same as being able to physically see family & friends, it's much better than nothing!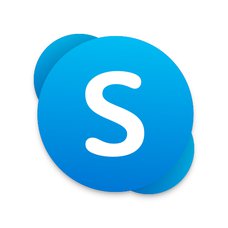 Ideas:
Many families are arranging weekly virtual quizzes with family members using platforms such as Zoom, Skype, Whatsapp, Houseparty and Facetime. This is a very entertaining way to spend time together virtually and can provide plenty of laughter! House of Quiz has a great selection of pre-made quizzes if you're looking for some inspiration!
You could do a weekly bake-off with family & friends where you all bake the same recipe and then vote whose looks tastiest (via a photo of course). This acts as the perfect excuse to eat cake!
4. Reading
Who else knows that wonderful feeling of getting stuck into a great book and not being able to put it down?! Lockdown is the perfect time to get some good quality reading hours in. Not only does it pass time quickly, but it also keeps your brain engaged!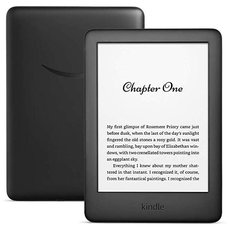 Ideas:
If you are living with a spouse during the lockdown, you could choose a book you are both interested in and take it in turns to read a chapter out loud to each other every day. This is a great way to spend quality time together and also provides a great topic for conversation.
You may have heard of a Kindle which is an e-book device - allowing you to read many books from the very same device! You can purchase books using your Kindle meaning that you will never run out of books to read!
Should you have poor eyesight, you may prefer to listen to an audio book instead. There is no reason why you should miss out on reading if it's something you enjoy!
5. Indoor exercises
Although gyms and swimming pools etc are closed at the moment, there are plenty of ways to exercise indoors! We recently published an article "6 Best Online Exercise Videos for Over 60's Self Isolating" which provides several different online exercise video suggestions selected by the TrustedCare Team. Please do check it out!
Ideas: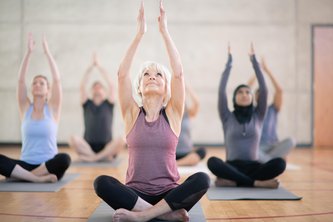 Seated exercises can really help to improve your strength and balance which in turn reduces your risk of falls. All you need is a chair! YouTube is a great place to find video tutorials for seated exercises.
Another gentle exercise routine you can try is happy walking by Leslie Sansone. You can find her videos on YouTube!
If you are looking to improve your flexibility, yoga could be for you! Yoga is a great way of taking time out of your day to relax, rejuvenate and let go on your stresses.
We hope that you are all keeping safe and well!
Do you feel that you could benefit from the help of a care service?