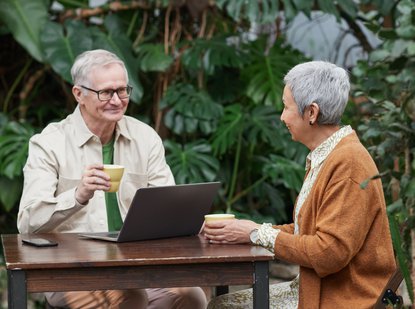 One in five people aged 50 to 64 in the UK is a carer to an older family member, while a third of the country's 6.5 million informal carers are aged 65 and over.
Not all family carers look after their parents on a full-time basis, of course. This makes sense considering the fact that the average age of retirement in the UK is 66. If you have parents who are older and you also work outside the home, how can you ensure their needs are met while also taking care of your own physical and mental health?
Know your Legal Rights
When caring for a loved one, availing of as much free time as possible can help lower stress and ensure you get all your own personal and health tasks done. In September this year, the government confirmed its intention to introduce five days' unpaid carer's leave annually to help informal carers balance their career with their caring duties. Although going without pay may be difficult, this time off may be worthwhile if your parent or loved needs extra care because of surgery or because they are in hospice care. In order to make up for your time off, enlist the help of a trusted financial advisor, who can suggest ways to free up funds or suggest investments that can provide welcome financial relief.
Know your Financial Rights
If you are a carer, you could be entitled to claim benefits such as Carer's Allowance or Carer's Credit. The former is a government allowance that pays you if you are currently caring for a loved one without making a salary for it. Carer's Credit, meanwhile, is a national insurance credit that helps build your entitlement to a state pension by filling in gaps in your National Insurance record.
Encouraging Parents to Form Social Networks
Even if you are retired or you are able to be your senior parent's carer, being on call 24/7 is stressful and in order for people to enjoy good mental and emotional health, they need to have free time for activities like social interaction, exercise, vacations, and the like. Encourage your parents to take part in community social gatherings, to call and connect with friends and family interstate, and to attend cultural events such as the theatre and cinema. If your parent needs help with transport to get to and from these events, consider asking for help from friends and family, or hiring a caregiver for a few hours per week.
Consider Senior Home Care
If your senior parent requires help with tasks such as getting dressed and preparing meals, then you can consider either a day health program or senior home care. The latter usually involves light work such as basic housekeeping and meal preparation. Top agencies usually offer specialist care so if your loved one has dementia or similar special needs, then this should not be an obstacle to obtaining necessary help.
Summary
One in five people aged 50 to 64 in the UK cares for senior family members. If you are one of them, make sure you take advantage of legal and financial entitlements. Try to ensure your parent has a rich social life. Help them stay in contact with old friends and encourage them to make new ones and sign up for community activities.