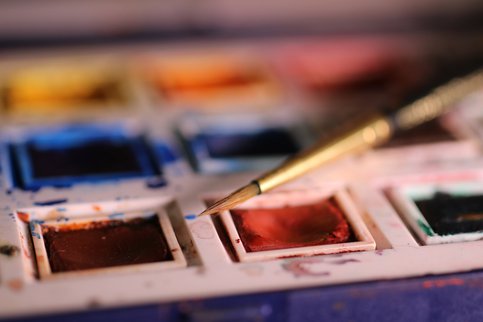 Research done by the Mental Health Foundation found that there is a strong link between art and mental wellbeing.
Spending time drawing, painting and sketching boosts self-esteem, helps with relaxation and lowers stress levels. Physically spending time doing art has also been proven to help lower blood pressure.
In care homes around the UK, art is a wonderful activity for seniors and can help them to express themselves in a free and creative way. It is also an activity where you don't need to be physically mobile, so is suitable for everybody.
1. A wildlife sketchbook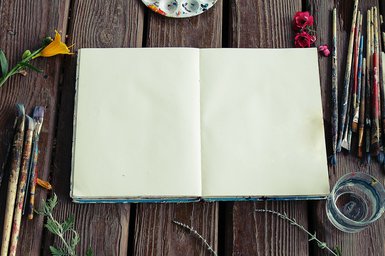 Keeping a sketchbook of all the wildlife you see every day is a wonderful project, especially in the summer months when you can sit outside in the garden.
Many care homes allow residents pets to stay too, so there may also be some indoor wildlife to draw too. Sketching the outline of a cat is a good place to start, and you can spend time drawing the fur with a thin pen. The way the fur lies shows the contours and muscle definition of a cat, and can also help portray movement.
Out in the garden, there is a plethora of wildlife to sketch, in particular the wonderful garden birds. You could draw families of blue tits, robins, sparrows and starlings in a wildlife sketchbook, and you might even be lucky enough to spot a jay or a greater spotted woodpecker.
2. Linocut cards
The principle of doing a linocut is simple: remove the negative space and leave only the image that you want to print. It is much like doing a simple potato print, and the results can be striking. Lino Cutters are inexpensive to buy, and small pieces of lino are perfect for making Christmas or birthday cards.
Start out with simple designs, like a star, or a robin silhouette. Details like gold sparkles can be filled in on a print with a pen, or you can experiment with different colours. Any water-based ink is perfect for printing linocut cards, and you don't need a specialist printing press, just apply a thin layer of ink onto your lino, turn it over and apply a little pressure to print your design onto the card.
3. Van Gough finger painting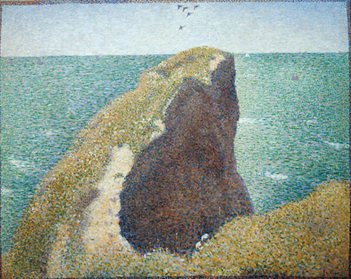 You don't need to be able to hold a paintbrush to create a beautiful painting, and you're never too old to do a little finger painting - it can be a wonderful sensory experience for seniors.
Take inspiration from the paintings of Van Gogh and have a go recreating classics like The Starry Night, using large swirls and vivid colours. You could also have a go at some Pointillism, and take inspiration from artists like Paul Signac and Georges Seurat. Finger painting lends itself particularly well to Pointillism, and you can have a go at creating still life or landscape pictures that are filled with colour.
Exploring art and getting creative is a wonderful way to promote well-being for seniors. You can create wonderful paintings, drawings and prints with very little equipment, just some paper, ink and your imagination.