Ashcroft Nursing Home
Price on enquiry
4.0 out of 5 4.0 out of 5.0 3 reviews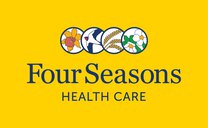 Specialisms
Dementia Care
Old Age (65 years+)
Palliative Care
Physical Disabilities
Respite Care
Call this provider - 01246 387410
You'll find Ashcroft Care Home in Hady, a suburb of Chesterfield, Derbyshire. Here we provide for people requiring specialist dementia care, and for residents who are physically frail.
Our team comprises of experienced registered nurses and capable, people-centred care assistants. We're featured in a DVD examining best practice in care, and are rated as providing 'Premium' care by our local authority.We're about 10 minutes from Chesterfield town centre, and easily reached by bus or car. The local hospital is also just a few minutes away.
Ashcroft Care Home is well equipped and well maintained. Our garden area is continually being developed, and residents and their relatives are encouraged to play an active part.
Here at Ashcroft Nursing Home we offer a wide and varied daily activities programme which changes to make the most of the Great British seasons! Daily activities are planned for both morning and afternoon which take into account the interests of our residents. We also welcome community groups and schoolchildren into our home so residents can stay connected with their local community.
All the residents at Ashcroft Nursing Home have their own unique, personalised care plan. A care plan takes into account not only care needs but the resident's wishes. The care plan is continually monitored and updated to account for any changes to care needs or personal wishes.