1 Sewardstone Close
Price on enquiry
4.333333333333333 out of 5 4.3 out of 5.0 9 reviews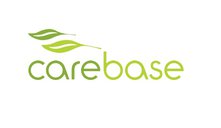 Call this provider - 020 8016 2002
At Enable Care we provide specialist nursing care, tracheostomy care and rehabilitation services for people who are living with an acquired brain injury (ABI) and other neurological conditions, who need support and assistance, or the ability to rebuild key life skills so they can lead fulfilling and rewarding lives.
1 Sewardstone Close is Enable's flagship service and is accredited by Headway, the brain injury association as an 'approved provider'.
This modern, purpose-built home is fully equipped to provide rehabilitation and nursing care in a unique and vibrant environment that is focused on increasing independence. Our expert team of clinicians, therapists and rehabilitation assistants ensure that our residents receive the very best care that ensures they achieve their goals.
1 Sewardstone Close has been awarded the Headway Approved Provider Accreditation. This accreditation demonstrates the home's commitment to continuous service improvement and ensuring the team is trained and skilled in working with individuals living with a brain injury.
Please do give us a ring to organise coming to see 1 Sewardstone Close and to meet our Home Manager. We would be delighted to spend time finding out about yours or your loved ones care needs and share information on the care we provide.
1 Sewardstone Close
Sewardstone Road
London
E4 7RG
Send enquiry