Frithwood Nursing Home
4.666666666666667 out of 5 4.7 out of 5.0 3 reviews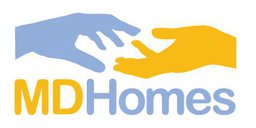 Specialisms
Learning Difficulties
Old Age (65 years+)
Physical Disabilities
Respite Care
Under 65 years
Call this provider - 01923 750546
Frithwood Nursing Home is situated in a quiet residential area of Northwood and provides support for residents aged from 55 years of age with a range of healthcare needs.
At Frithwood Nursing Home has a wealth of charm and character, with it's English garden setting that we encourage residents to make full use of, and residents are also encouraged to personalise their bedrooms to their heart's content. It is important that their bedrooms are a space that they feel fully settled and comfortable in.
At Frithwood Nursing Home, our residents are supported by trained care professionals 24-hours a day. Nursing care, comfort and friendship in a home from home atmosphere are an essential part of the very high nursing standards provided at Frithwood Nursing Home.
All the residents at Frithwood Nursing Home have their own unique, personalised care plan. A care plan takes into account not only care needs but the resident's wishes. The care plan is continually monitored and updated to account for any changes to care needs or personal wishes.
We encourage our residents to partake in the daily activities programme at Frithwood Nursing Home. Activities are tailored to the interests of our residents as well as trying to offer them something new. If you've been a keen cook or gardener all your life we see no reason for this to change and our care staff will be on hand to support you.
To find out more about the care provided at Frithwood Nursing Home then please get in touch. Our Home Manager or Administrator would be delighted to answer your queries and invite you to come and see us.