Abicare Services
Weekly prices: From £994
5.0 out of 5 5.0 out of 5.0 3 reviews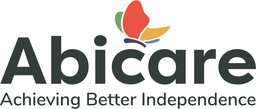 Specialisms
Dementia Care
Learning Disabilities
Old Age (65 years+)
Palliative Care
Physical Disabilities
Respite Care
Under 65 years
Younger Adults (18 - 25)
Call this provider - 0330 128 9130
Abicare Services provides national live-in care services across the UK. Our care enables individuals to remain in the comfort of their own homes with 24/7 support from one of our trusted & vetted carers.
There are many benefits to live-in care including reassurance that there is always a professional on hand to support; peace of mind for family members; companionship; one-to-one support & being able to live in the heart of your own community.
Abicare Service will match you with a suitable live-in carer who will live with you in your own home. We can either offer full-time care or respite care for when your everyday carers need a short break to recharge their batteries.
There are endless tasks that we can support our clients with including but not limited to: personal care, medication administration, light housework, accompanying you to appointments & trips; companionship.
All of the Abicare Service carers are highly skilled & have received extensive training. We carefully match our clients with a carer who will be able to meet your needs and shares your interests. For those needing full-time care, we train at least 2 carers to know how you like your tasks to be done.
The weekly fees of Abicare Services live-in care begin at £994 per week but depend upon the care requirements of the client. If your care is being funded by the Local Authority, please contact us to discuss further so that we can ascertain whether we are able to support you. We are regulated by the Care Quality Commission (CQC) and welcome you to view our latest report where you can read about how our service is safe, effective, caring, well-led and responsive.
Please do contact us if you would like to find out further information about Abicare Service's live-in care. We would love to have a chat with you and ascertain whether we are able to support your care requirements.
Frequently Asked Questions about Abicare Services
How much are the fees at Abicare Services?
The weekly cost of care provided by Abicare Services starts at £994 but will depend upon the individuals care requirements. Contact Abicare Services's Care Manager on 0330 128 9130 to arrange a Care Needs Assessment. Learn more about live-in care costs.
Does Abicare Services accept Local Authority funded clients?
Abicare Services may be able to accept clients who are funded by their Local Authority. Contact Abicare Services's Care Manager on 0330 128 9130 to discuss further.
Is Abicare Services regulated by the Care Quality Commission (CQC)?
Yes, Abicare Services is registered with the CQC.
Does Abicare Services provide end of life care?
Do we get to choose the carer?
Yes, Abicare Services will work with you, your friends & family and their team of Carers to land upon a collaborative decision as to which Carer is the best match for you.