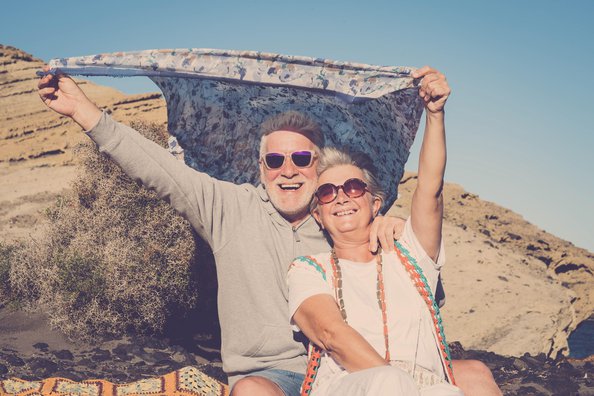 Do you have a relative who will require care whilst you go away on holiday this summer?
Being a full-time Carer is far more than just a job; if you're a full-time Carer there is no shame in recognising that you need a break.
Taking care of your emotional & mental well-being is essential to enable you to provide your loved one with compassionate care.
Respite care allows a Carer to put their feet up whilst they are reassured that their relative is in a safe and caring environment.
Definition of Respite:
Respite care means taking a break from caring whilst the person you care for is looked after by someone else. It allows you time to focus on you and prevents you from exhaustion & 'burn out'. A respite break can be anything from a few days to a few weeks.
Where can respite care be provided?
Care/Nursing Home -  Respite breaks can be provided in the safe environment of a care/nursing home. Not only will there be plenty of people around for your loved one to socialise, there will be activities to keep them entertained.
At Home -  If you believe that your relative will be most comfortable staying in their own home, there are a couple of options available which can make this possible:

Home Care - Whilst you are away, a home care company can offer daily visits to care for your loved one.
Live-In Care - You can also opt to have a Carer live alongside your loved one whilst you are away, providing 24 hour care. This type of care provides both constant support and companionship.
How much do respite breaks cost?
The cost of respite breaks vary from service to service and there is normally a premium to pay due to the temporary nature of the care.
Examples of costs:
| Home Care | Live-In Care | Residential Care |
| --- | --- | --- |
| From £18.50 per hour | From £250 per day | Up to £200 per day |
Where do I start with arranging a respite break?
Organising respite care can be a daunting task and knowing where to start can be difficult, especially if you haven't done it before! We highly recommend that you organise respite care 2 weeks before your holiday to ensure that the care service has availability to take on your loved one's care needs at the desired duration of time. Booking a couple of weeks in advance will also allow the care service enough time to create a tailored care plan so that they can meet your relatives needs as best as they can. We recognise that 2 weeks before can lead to anxiety if you have a pre-booked holiday and there are a few homes with pre-bookable respite beds.
Step 1 -  Have an assessment carried out on yourself and your loved one
If you would like the Council to pay for respite for yourself as a Carer or the person you care for, both parties will need to have an assessment carried out by your Local Council. Funding will only be approved if the assessments confirm that you require a respite break.
Not looking for Council funding? That's absolutely fine! However we do still recommend that you have a needs assessment carried out on your loved one as it will determine what kind of respite would be best suited to them.
Step 2 - Visit care services
We strongly advise that you visit several care services before you make a decision on which care service you would like to trust with the care of your loved one. Visiting home's/meeting with home care companies will give you a good idea of whether your loved one will be comfortable during their respite break.
We have a wonderful team of experienced Care Advisers at TrustedCare who would be delighted to assist you with your search for suitable care services. They can shortlist suitable care services which are all registered with the Care Quality Commission (CQC) and even book visits on your behalf.
Step 3 - Arrange how the care is going to be paid for
If you haven't received funding from your Local Authority, you may like to consider whether there are any charities that would be able to assist you. The Respite Association is a charity who provide short-term assistance in the funding of appropriately qualified respite care for the disabled, elderly, sick or terminally ill people to allow their Carer to take a well deserved break. They are working to help those who are forced to live on a limited income due to being at home caring for a loved one. Watch the video to the right to find out more!
Alternatively, if you wish to privately fund the care you may like to have a discussion with your family & friends to arrange how the care is going to be paid for.
Step 4 - Book respite care with a care service
Once you have decided how the respite break is going to be funded, it would be a good idea to confirm and book the dates with a care service around 2 weeks prior to when the respite is required.
Step 5 - Sit back and relax
You can now feel reassured that the care of your loved one will be well taken care of whilst you have a break to recharge your batteries!
Top Tips
Leave a list of contacts with the care service so that they can contact you or professionals involved in the care of your relative in the case of emergencies.
Have an emergency plan to avoid any stress in the case that the care service you have chosen can no longer provide the arranged respite care.
If your loved one is anxious about a residential respite stay you can organise for them to spend mornings/afternoons in the home ahead of time to ease anxiety.
Are you needing to arrange a respite break? Whether you are completely new to the process or have done it before, TrustedCare can help you! Caring for someone can be a full-time job so it is incredibly important that you have frequent breaks to rejuvenate.
For complimentary assistance with arranging respite breaks and visits to suitable home's, please get in touch with one of our friendly Care Advisers. You can reach them via phone, email or Live Chat.