Standards Care Limited
Price on enquiry
0 out of 5 0.0 out of 5.0 0 reviews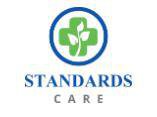 Specialisms
Dementia Care
Learning Disabilities
Old Age (65 years+)
Physical Disabilities
Under 65 years
Younger Adults (18 - 25)
Call this provider - 023 8000 0688
Standards Care is a specialist domiciliary care provider and a temporary employment agency, which supplies care homes, hospitals and other healthcare clients in Southampton and surrounding areas with highly trained nurses, care assistants, support workers and more.
Everything about Standards Care stands for quality, whether it's the service we provide or the staff we employ, we want to make sure that our staff can offer the very best service in their work, no matter how small the task.
In order to do this, we look at every detail and make sure we perform it to the highest level. From assisting with cleaning and cooking to more sensitive roles working with dementia patients, our staff are consistently professional, friendly and efficient.
Standards Care and are currently able to offer an extensive number of services to meet our clients' needs. Our staffing specialities include supplying registered nurses, support workers, social workers, carers, allied healthcare professionals and cleaners to hospitals, nursing homes and other healthcare clients in Southampton and beyond.
Our friendly staff are on hand 7 days a week to offer any kind of assistance, whether that's a chat about your staffing requirements or to answer any questions you may have about our recruitment process.