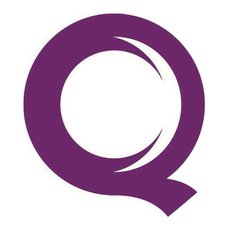 If you are looking for care for a loved one in the UK, it is highly likely that you have come across The Care Quality Commission, also known as The CQC, during your research.
The CQC is defined as "The independent regulator of health and social care in England." and it is their role to ensure that all registered health & social care services are providing individuals with safe, effective, compassionate, responsive and well-led care.
The CQC plays an important role in ensuring that all registered health & social care providers, including care homes and nursing homes, are delivering a safe, high standard of care. Their role entails:
Registering care providers
Monitoring, inspecting and rating services
Taking action to protect individuals who use services
Speaking with their independent voice, publishing their views on major quality issues in health & social care
What does registration mean?
All care homes & nursing homes in England must be registered with the CQC in order to provide regulated activity, otherwise they are committing a criminal offence.
Care homes & nursing home providers must complete an application providing necessary details such as the regulated activities they wish to provide, and the location the care will be provided. The CQC will assess the applicant and if they deem them to be fit and in compliance with the requirements of the relevant regulations and enactments, they will be granted registration. Usually, individuals applying for registration, all partners and registered managers will be required to complete the CQC's DBS check process.
Regulated activities:
Care home WITH nursing
Accommodation for persons who require nursing or personal care
Treatment of diseases, disorder or injury
Diagnostic and screening proceedures
Care home WITHOUT nursing
Accommodation for persons who require nursing or personal care
During a care home inspection, the CQC Inspectors will take the opportunity to speak with staff members and individuals who reside at the care home to gain an understanding of the quality of care provided, and review how residents' needs are managed.
The frequency of inspection visits, whether the CQC advise the home prior to their visit and the size of the inspection team will depend upon the type of service that is being inspected.
As well as comprehensive inspections, the CQC also carry out smaller scale focused inspections in cases where:
There is something that the CQC are concerned about, which could have been raised during a comprehensive inspection
If there is a change in a care provider's circumstances, such as a takeover or acquisition
In most cases, an Inspector will commence their visit by meeting with the care homes Senior Team where they will discuss who the inspection team are, the scope and purposes of the inspection and how they will communicate their findings.
Following on from this, the Inspectors will gather evidence using 5 key questions (detailed in the next section) and information from the planning stage to structure their inspection. They will gather views of people who reside at the home and staff members and will observe the care provided, review records, inspect the surroundings and look at documents & policies.
Once the inspector is satisfied with the amount of information they have gathered, they will hold a feedback meeting with the homes senior team. The feedback meeting will cover key findings, highlight any issues that have arisen, identify any actions that the care home needs to take immediately, outline plans for further announced visits and explain how they will make their judgements and publish them.
5 categories assessed during an inspection...
1. Are they safe?
Where safety is concerned, Inspectors are looking for evidence that the care home's environment is safe, that equipment looks safe and that equipment is being used the correct way. They will be speaking with residents to check whether they themselves feel safe and protected by staff members and that they are confident that their belongings are safe and secure at the home.
Furthermore, the Inspector will assess whether there is adequate staff on duty with the required skills to care for the residents. They will be observing whether residents are protected from any form of abuse or bullying from others in the home and that any accidents are dealt with quickly and effectively.
Inspectors will be looking for evidence that medication is being administered safely and effectively by staff members. As well as this they will be observing whether the home is being kept clean and hygienic to prevent the risk of infection.
2. Are they effective?
Where effectiveness is concerned, Inspectors will be looking for evidence that residents views are taken into consideration such as individual likes, dislikes & preferences. They will be observing whether residents are receiving the right food & drink and enough of it.
The Inspectors will be assessing whether staff have the right knowledge, qualifications and skills to be able to provide care to residents effectively. More so, that they ask residents for consent to their care, treatment and support. They will also be assessing whether staff are aware of the residents' individual care requirements.
3. Are they caring?
Inspectors will be looking out for signs that staff members know their residents and are aware of their individual care requirements and preferences. Also, they will be assessing whether residents are encouraged to express their own views on how the home is run and their surroundings.
Another indicator that Inspectors will look out for when assessing how caring a care home is, is whether residents have access to advocates and whether staff members are aware of residents' wishes for how they wish to be cared for as they approach the end of their life.
CQC's Inspectors will be actively looking for evidence that residents are being treated with dignity and respect at all times and have a trusting relationship with staff members. As well as this, a demonstration that residents' privacy is respected.
The Inspectors will be interested in the homes visiting policy for friends and family members of residents.
4. Are they responsive to people's needs?
When reviewing how responsive a care home is, an Inspector will be interested in viewing how detailed residents' Care Plan's are and whether the resident and their friends & family have been involved in the creation of the plan. They will be looking for evidence that Care Plan's are being adapted in line with residents' evolving care requirements. The Care Plan should include information about the Resident's whole life such as their personal goals and abilities.
During an inspection, Inspectors will be assessing whether staff members are trying their best to help prevent feelings of loneliness for residents and whether they encourage their residents to maintain interests and hobbies.
Inspectors will be looking for evidence that hospital visits are planned with the resident and that all concerns from residents, their friends & family and staff members are taken seriously by the Senior Team.
5. Are they well-led?
Whilst investigating how well-led a care service is, an Inspector will be looking for evidence that everyone at the home is clear about who the Manager & Senior Team members are. They will be observing whether the Management Team understands what their responsibilities are and whether they are honest in all situations.
The Inspector will interested in whether all staff members understand what is expected of them, and that they feel comfortable to report concerns about the care provided by other carers/professionals.
What do the ratings mean?
Outstanding
The service is performing exceptionally well.
Good
The service is performing well and meeting the CQC's expectations.
Requires improvement
The service is not performing as well as it should and the CQC have told the service how they must improve.
Inadequate
The service is performing badly and the CQC has taken action against the person or organisation who runs it.
Are you looking for a CQC registered care service for your loved one?
TrustedCare can help!