Christmas is a special time for families & friends to get together, celebrate and create happy memories. As the festive season swiftly approaches, it's time to start thinking about Christmas present shopping!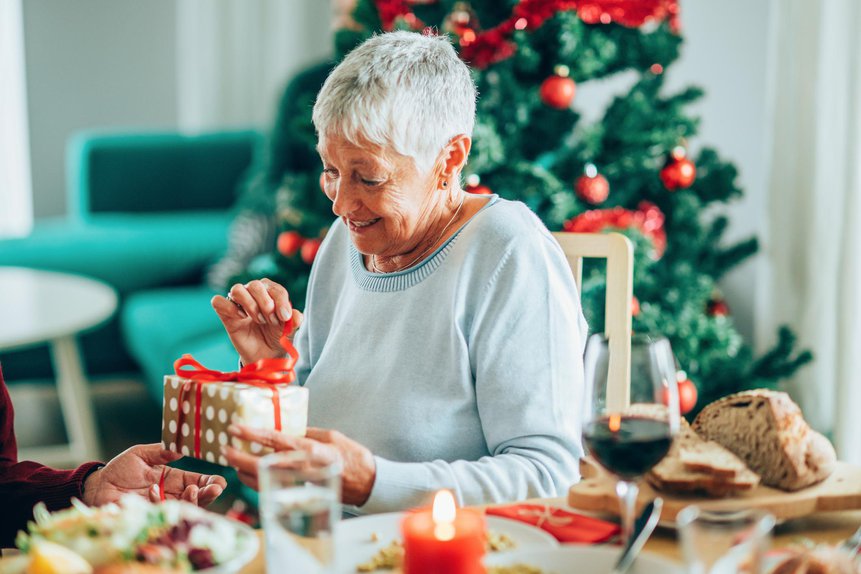 If you're anything like me and love to see a friend or relatives face light up as they open a Christmas present you selected especially for them, this article is for you.
Our gift guide includes 3 great gift ideas for loved ones who are living with dementia!
Jelly Drops are delicious, fruity water sweets designed with people living with dementia in mind. Each sugar-free sweet is made up of 95% water, helping to supplement water intake. The sweets can be enjoyed by the whole family, making them perfect for passing around at family get-togethers over the festive period!
At TrustedCare, we have had the pleasure of trying Jelly Drops sweets and cannot recommend them enough! We are positive that your loved one will be delighted to receive a tray of Jelly Drops this Christmas.
Key Features
Sugar-free, gluten-free, vegan, non-artificial colours
Made from 95% water!
Special drop shape & smooth texture to make them easy to hold and eat
6 mouthwatering flavours: strawberry, raspberry, blackcurrant, orange, lemon and lime.
Please note that Jelly Drops are not suitable for people with or suspected of having swallowing difficulties.
Reviews
"I had some sent to my gran in her care home the other day & I was worried she wouldn't like them because she can be fussy but the home just told me that she loves them & thinks they're sweets! They said she sat with a big smile on her face whilst eating some."
"My grandmother has dementia and fluid intake can be a struggle but she loves sweets! This is a great way of topping up her fluid intake. And more importantly, she enjoys them which gives me great reassurance."
Price
One-off purchase
£7.95 per tray + shipping from £3.95
£44.95 for value pack (7 trays) + shipping from £6.95
Subscription
FREE tray when you sign up, just pay £3.95 postage
£39.90 + £6.95 shipping for 7 trays delivered as frequently as you wish
Update/cancel anytime!
RoboPets make a wonderful addition to the lives of older people living with dementia. There is a small range of different coloured cats and dog breeds available meaning that you can choose a Robopet that resembles a pet your loved one perhaps had in their past. The lifelike, furry animals mimic the sounds and movements of real life pets and act as comforting companions for those who may be experiencing loneliness or are unable to take care of a real-life pet themselves. Make your loved ones Christmas extra special by gifting them an adorable, life-like Robopet!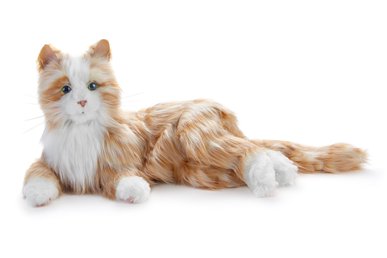 Key Features
VibraPurr technology for purrs that sound and feel realistic
Makes authentic noises
Lifelike movements including eyes shutting & opening, mouth opening, head moving, body moving.
Soft, cuddly fur that doesn't moult everywhere!
Reviews
"Really good buy for my 100 yr old mother. She loved unwrapping & naming it. She has conversations and brushes the cat every day."
"I love my pet cat. I am over 100 years old and he is great company. Also I am very deaf but I can still 'hear' him purring which is GREAT"
Price
£124 (£117.80 with discount code)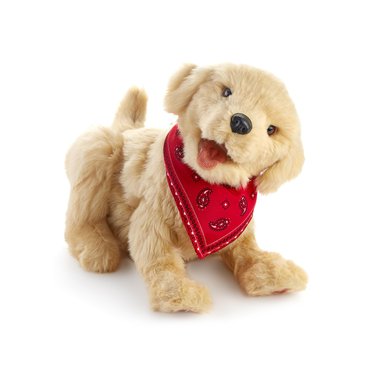 Key Features
Built-in sensors that respond to motion and touch
Golden puppy's heartbeat can be felt
Realistic fur, sounds and motions
Responds to your voice with BARKBACK technology
Reviews
"Bought for my 88 year old mum on coming out of Dementia respite care as a companion. She LOVES him. Has named him. Talks to him and cuddles him for HOURS. He brings such heart bursting JOY to"
"I bought the Golden Puppy for my 90 year old mother who is disabled and has the onset of dementia. When she opened the box she cried and couldn't stop stroking and talking to the puppy."
Price
£139 (£132.05 with discount code)
Use discount code TRUSTEDCARE for 5% off your RoboPets order!
Expires 10th January 2022
The Simple Music Player is a music device that has been designed with those living with dementia in mind. In fact, they have even been curated by the Smithsonian Cooper Hewitt Design Museum in New York as examples of 'excellence in design' as part of their 'Access/Ability' exhibition!
It has been proven that playing music to individuals living with dementia from their younger years notably improves their cognition and lucidity. It is common knowledge amongst dementia specialists that the positive effects of music on those living with dementia is significant.
The simple to use, retro music player could make the perfect Christmas present for a relative living with dementia, particularly if they are a music enthusiast!

Key Features
Easy to use - simple controls include lift the lid to play, press the big button to skip and close the lid to stop
Retro style - designed to appear familiar to those with dementia
Low impact - low energy, maintenance free, easily cleaned and robust
Needs to be setup by friends, family or carers who can upload playlists and set the volume
Reviews
"We have bought the Simple Music Player for our father who has dementia. When he sings along to music we see 'him' again, his stress levels reduce, and he lets go of his anxiety, which causes several 'panic attacks' each day. This wonderful looking retro music player is perfect... We have loaded 1200 of his favourite songs on to it, which will keep him happy and relaxed for hours. Your service was first class... Thank you SO much, from happy children, grandchildren & great grandchildren... & of course our mam. BRILLIANT, BRILLIANT, BRILLIANT"
Price
£97 (£87.30 with the 10% discount!)
Use discount code 22CCFLJX for 10% off your Simple Music Player order!
Expires 1st February 2022