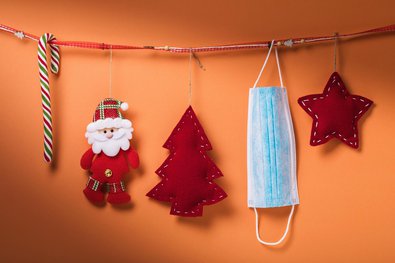 Christmas 2020 is fast-approaching and, undoubtedly, it will be a very different and difficult time for many, including care homes due to Covid-19 restrictions.
Needless to say, care home teams are trying their utmost to ensure that Christmas remains 'the most wonderful time of the year' for their residents. One of the many ways they are doing so is by entertaining residents with festive-themed activities (Covid-friendly). We have decided to share our top 5 ideas with you!
Top 5 Covid-friendly Christmas Activities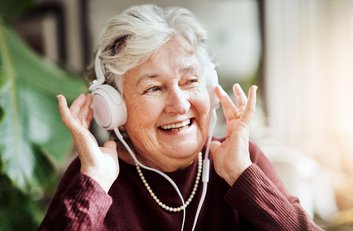 1. Christmas Carol Sing-along
Singing is known to improve the mental and physical health of older people, making it the perfect activity to engage care home residents in over the festive period. The results of a study completed by Biomed Central concluded that following a singing session, the amount of saliva increased and the level of cortisol which is a salivary stress marker decreased. Not only this, participants reported that their mood was boosted and they felt refreshed.
We recommend involving residents in the decision-making by asking what their all-time favourite Christmas Carol's are and adding them to the agenda. Doing so will make residents realise that their opinion is valued.
The great thing about singing is that it doesn't come with a price tag, making it a cost-free activity! Singing can be done at any time of the day and brings all who wish to participate together doing something they enjoy.
Why not spread the joy even further and organise for residents to perform a mini Christmas Carol service for their friends & families via streaming live on Facebook, Zoom or another online platform.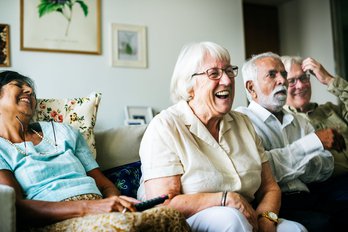 2. Christmas Quiz
For competitive residents, a Christmas-themed quiz could be highly entertaining. Whilst encouraging residents to practise team spirit, quiz's are a brilliant way for them to practise their knowledge and keep their brains engaged.
To save you the time of putting a quiz together during these trying times, we have found some free pre-made Christmas quizzes, aimed at the older generation:
Memory Lane Therapy -  20 question downloadable quiz
Christmas Trivia - Choose between a selection of 5 printable Christmas trivia quizzes varying in difficulty
Icebreaker Ideas - Take your pick of Q&A's from Icebreaker Ideas' list of 182 Christmas trivia questions
3. Christmas Crafts
Christmas crafts are an extensive activity with many routes to go down, meaning that you can enjoy many varied art & craft sessions with your residents over the Christmas holidays.
As well as being enjoyable, arts & crafts have brilliant health benefits for older people including improved cognitive ability, stress and pain relief, improved motor skills and lower blood pressure.
We have discovered some lovely Christmas-themed craft ideas to share with you:
1. Christmas Tree Ornament Creation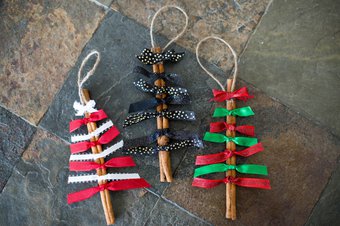 Cinnamon Stick Christmas Ornament (pictured to the right) - This Grandma is Fun have shared an activity that only requires 3 components; cinnamon sticks, ribbons & string! These scented tree decorations will fill the room with a Christmassy aroma and would make wonderful gifts for relatives.
Mini Yarn Hat Ornament - For residents who enjoy working with yarn, this is the perfect seasonal activity! These hats will look very sweet on the Christmas tree. View instructions and a video tutorial on the Easy Peasy and Fun website.
Salt Dough Star Ornament - This idea has been shared by The Best Ideas for Kids, but we think big kids can be included! Residents can have fun making their own salt dough, choosing which cookie cutter to use, and decorating the baked result as they wish!
2. Festive Display's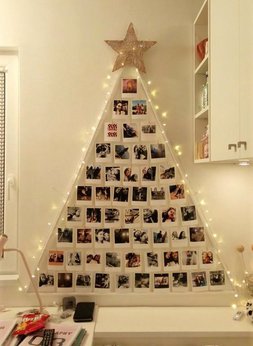 DIY Christmas Tree Display - We think it would be a lovely idea to take a photo of each individual at the care home including residents, staff & pets and to arrange the photos into a Christmas tree shape in a visible area of the home. Take a look at the photo to the right of a great display created by Twins Dish.
DIY Christmas Tree Advent Calendar - Add a bit of excitement to the care home by involving your residents in creating a DIY advent calendar! Check out the innovative one Made With Lof has created via the link. Although her blog is in another language, the images display what you will need to create a replica.
Traditional Christmas Wreath Making - Residents who usually participate in flower arranging are sure to love a spot of traditional Christmas wreath making. The wreaths can then be displayed around the home for all to appreciate! Follow Fyne Designs' guide via the link.
3. Christmas card making
Homemade Reindeer Fingerprint Christmas Card - Check out Home Talk's versatile fingerprint Christmas cards. Will your residents be making snowmen, robins, reindeers or something else?!
Button Wreath Christmas Card - Have your residents accumulated a selection of spare buttons? What better way you use them than to make a festive creation! These simple DIY cards are easy to make and sure do have the wow factor.
Simple Ribbon Christmas Cards - We love these simple but pretty Christmas cards. All you need is some card, a ribbon, a star and glue! Check out a step by step guide on Mum in the Mad House's blog via the link.
4. Christmas Movies
Who doesn't enjoy a classic movie day with popcorn and pop? Movies are a fantastic way to distract ourselves from what's going on in the real world, currently, Covid-19 which has bought a lot of stress to residents, many of which have not been able to hold their loved ones for months on end.
We suggest that you ask your residents what they would like to watch and try to fulfil everyone's wishes. They will appreciate their preferences being taken into consideration.
Here are some of our 5 favourite Christmas Movies: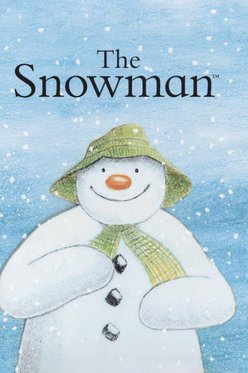 1. It's a Wonderful Life (1946) - "An angel is sent from Heaven to help a desperately frustrated businessman by showing him what life would have been like if he had never existed."
2. Miracle on 34th Street (1947) / Miracle on 34th Street (1994) - " When a nice old man who claims to be Santa Claus is institutionalized as insane, a young lawyer decides to defend him by arguing in court that he is the real thing."
3. Charles Dickens' A Christmas Carol (2009) - "An animated retelling of Charles Dickens' classic novel about a Victorian-era miser taken on a journey of self-redemption, courtesy of several mysterious Christmas apparitions."
4. The Snowman (1982) - (pictured) "On Christmas Eve, a young boy builds a snowman that comes to life and takes him to the North Pole to meet Father Christmas."
5. Elf (2003) -  "After discovering he is a human, a man raised as an elf at the North Pole decides to travel to New York City to locate his real father."
5. Christmas Baking
Care home residents may have once enjoyed busying away in the kitchen getting ready for Christmas with their families. Some may even have family traditions they wish to continue despite living in a care home. We highly recommend taking the time to speak with each resident to find out how they like to spend Christmas, and of course, what their favourite festive bakes are!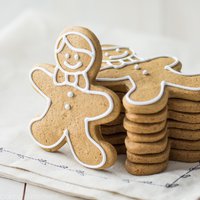 Here are some ideas which we believe would be suitable for care home residents: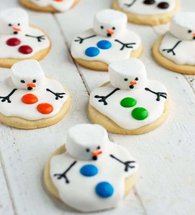 Are you looking for a care service for a loved one?
We can offer free help & advice!