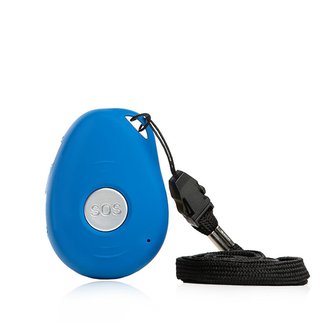 SureSafe is a leading provider of personal alarms in the UK. They help people live independently for longer in their own homes.
SureSafe's personal alarms are linked to a central team, carer or loved one meaning help is on hand at all times whenever you may need it. SureSafe can give you tailored advice depending on whether you are looking for yourself as you may be concerned about falling, you've been told by a medical professional that you need to buy an emergency alarm, or you are looking for a family member. They are here for you.
Their product range includes fall alarms with automatic fall detection, GPS alarms to allow you find your loved ones wherever they are when they need help, and talking pendants meaning you don't have to be at a base unit to ask for help. All you do is simply just press the SOS button. Want to find out more about how their personal alarms work? Visit their 'How it works' page.
SureSafe pride itself on fast & free delivery to make sure the alarm is with you as quickly as possible. They will send your chosen alarm using Royal Mail's Next Working Day delivery service meaning that you will be up and running in no time. Every alarm includes simple set-up instructions, but if you need a little bit of help, don't hesitate in calling them and they will talk you through the set-up process. If things are still a little confusing, they can even send out one of their trusty engineers to install it for you.
Join the thousands of other people living with peace of mind that SureSafe's personal alarms bring to both the wearer and their families. 98% of SureSafe customers recommend them and they are rated 'Excellent' on Reviews.io with 4.8 out of 5 stars for their customer service and products.
SureSafe's goal is to create a better quality of life for older people or those living with health conditions. They can reassure you that you are never alone when you're wearing a SureSafe personal alarm.
SureSafe has the broadest range of alarms on the market. They aim to have a solution to suit nearly every person's alarm needs.
Check out SureSafe's full range of alarms here.
They have alarms that offer the following features and benefits:
24/7 Monitoring or Family Monitored options
Automatic Fall Detection
Talking Pendants
Alarms that do not Require a Landline
Visit SureSafe's website here.
Call SureSafe now and quote Trusted1 for a £10 discount. You can also visit their website and enter Trusted1 at the checkout.