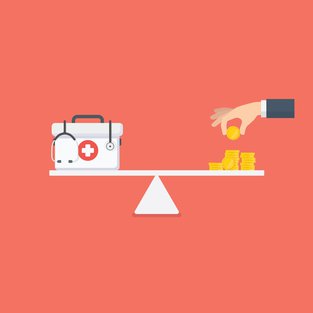 Continuing Healthcare funding is granted to individuals who require nursing care and meet set criteria. This type of funding is provided and organised by the National Health Service (NHS).
Read on to find out everything you need to know about Continuing Healthcare funding.
What is nursing care?
Nursing care is provided by Registered Nurses with the support of Care Assistants. Nursing care is provided in a residential setting whereby Registered General Nurses and Care Assistants are on hand to support 24 hours a day. Nursing needs include but are not limited to the administration of intravenous medication, wound care, Acquired Brain Injury (ABI) and hoisting.
Nursing costs are typically charged at a higher rate than residential care. This is due to regular nurse support, a higher staffing ratio to meet more complex needs and/or special facilities & resources. Not everyone who requires daily support from a nurse needs 24-hour nursing care. For example, someone who requires an RGN to administer insulin twice daily may be supported in a residential home with visiting district nurses.
If someone has nursing needs, there will likely be a number of healthcare professionals already involved in their care. Social Workers, Registered Nurses and Doctors will be able to inform you of whether your care needs should be supported within a nursing home.
Who funds Continuing Healthcare?
Continuing Healthcare is arranged and funded solely by the NHS for people outside of the hospital who have primary and ongoing healthcare needs. This is arranged by your local Clinical Commissioning Group.
What is the eligibility criteria for NHS Continuing Healthcare Funding?
If you have significant ongoing healthcare needs then you might be eligible for free NHS Continuing Healthcare.  This funding is not means tested and is based on the complexity of the care required. Not everyone who requires nursing care will be entitled to CHC funding.
The eligibility criteria includes:
The individual needs to be over the age of 18 years
The individual must have ongoing mental health and/or physical care needs as a result of disability, illness or accident
The main elements or majority part of the care required is focussed on addressing and/or preventing health needs
How do I find out whether I am eligible for NHS Continuing Healthcare?
To establish whether you or your loved one qualifies for CHC funding, there will need to be an assessment from the local CCG. You can speak with your Doctor or Social Worker, or go to your local Clinical Commissioning Group's website to obtain their checklist form.
The funding is granted following a checklist completion and multidisciplinary meeting with multiple professionals, which then goes to the panel. The process should not exceed 28 days.
What setting can NHS Continuing Healthcare be delivered?
Continuing Healthcare (CHC) can only be delivered in the person's own home with home care or in a nursing home setting. Residential care homes are unable to accept CHC funded residents as their care needs will likely be too high/complex for them to manage.
If a person opts to have CHC in their own home, the NHS will cover the costs of care and support needed by the person to meet their care requirements including personal care. Choosing to have CHC in a care home setting will mean that the NHS will pay for the care home fees.
What are the next steps if I'm confirmed as being eligible for NHS Continuing Healthcare?
If the Clinical Commissioning Group (CCG) confirm that you are eligible for NHS Continuing Healthcare (CHC), they will discuss with you the care and support needs in your desired setting whether that be in the comfort of your own home or in a nursing home.
All eligible individuals or those with an acting power of attorney or deputy have a right to ask for a personal health budget which is an amount of money provided by the NHS to help support the individual's health needs. This is planned and confirmed between the CCG and individual to allow the individual/next of kin to manage their own healthcare and support the way they prefer. It is important to note that a personal health budget can only be used where the individual has opted for CHC in their own home. A personal health budget cannot be used to cover nursing home fees.
Individuals who are CHC funded will have their care package and support reviewed after 3 months and from there onwards, once a year to ensure that it is meeting their needs effectively. If it is not meeting the persons' needs, the care package will be adjusted accordingly.
Are you looking for a care service? Give us a call for free support!