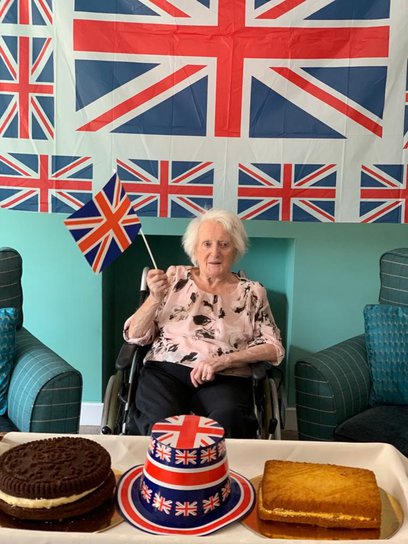 Lynde House in Twickenham marked the anniversary of VE Day with the support of The Digital Line (TDL) as residents were brought together through innovative technology with The Royal Garden Hotel in Sussex and both enjoyed a very special Afternoon Tea Event.
During the lockdown, TDL has been focused on helping more people to connect in any safe way we can, often through innovative digital initiatives, with companies such as Amazon and Samsung. Residential care has been hit particularly badly by the pandemic and historically the elderly have often been poorly served by technology.
George Vaughan, TDL Director said: "Technology should be for everyone, not just the young or the privileged and one of our main goals as an organisation is to ensure that no one is forgotten or left behind when it comes to life improvements through technology. Sometimes all it takes is a small change or a simple alteration to make a big difference in the lives of the vulnerable."
With retro-style cakes made by seven-year-old junior baker Mia Dando and seasoned chefs John Williams MBE, Executive Chef of The Ritz Hotel and TV personality and award-winning chef, Brian Turner CBE. Their efforts are not only in support of bringing a smile to the faces of the residents as part of this community event but also focused on raising much-needed funds for the John King Brain Tumour Foundation.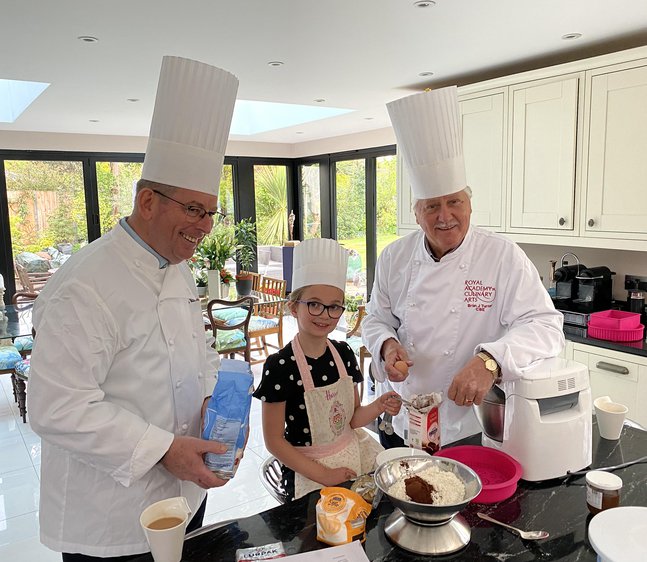 Alison McIntosh, General Manager at Lynde House said: "Many of our residents can remember the end of the war and we all know what it meant for our country so we wanted to celebrate the date and this special afternoon tea event was exceptional. The Digital Line provided us with a large Samsung flip screen TV, camera and sound bar earlier in the year which we use for resident's activities, we also have a project with a local nursery so the children and residents spent time together on Zoom playing games, chatting and singing which we all benefit from."
John, a resident at Lynde House said: "It was wonderful to reminisce and to celebrate with all the staff and residents here, joining up with the Royal Garden Hotel was really something different - we've all had such fun and lots of cake!"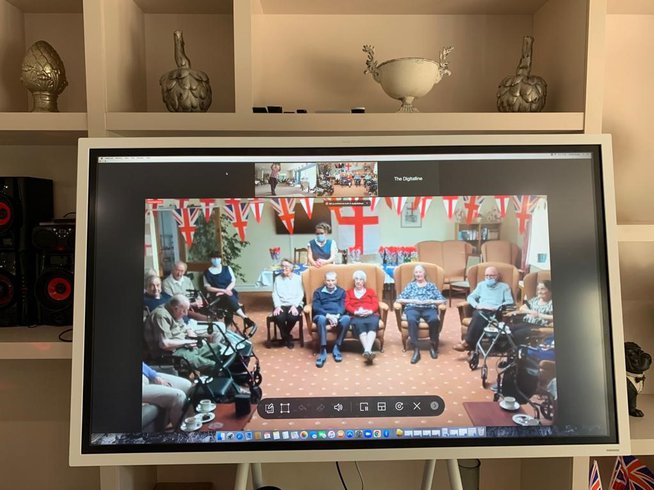 Lynde House is run by Barchester Healthcare, one of the UK's largest care providers, which is committed to delivering high-quality care across its care homes and hospitals. Lynde House provides nursing care, residential care and respite care.
Would you like free support with your search for care? We can help!