Author Bio: Elizabeth Hines is a writer and editor at UK Writings and Academized. She is also a contributing writer for Do my assignment. As a content writer, she writes articles about the latest tech and marketing trends, innovations, and strategies.
The technology world is constantly growing and changing, and it is seemingly always developing new and inventive ways to benefit different communities.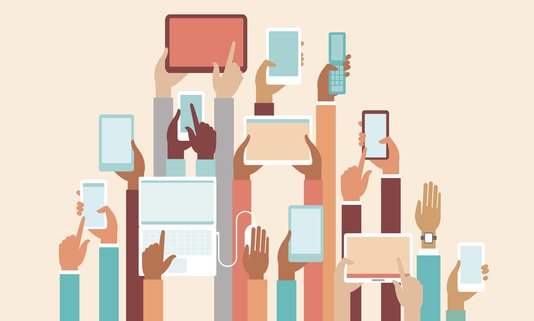 The most recent development for those with disabilities is actually called 'wearable technology'. Wearable technology is not specifically made for people living with disabilities, and things like the 'Apple Watch' and other pieces of wearable tech have applications for many different people in different walks of life. However, wearable technology has only recently been assessed as something that could be quite transformative for those living with disabilities in their day-to-day life.
Read on to find out about different types of wearable technologies which assist people who have visual or hearing impairments.
Technologies that Assist with Visual Disabilities...
Disabilities associated with vision have a wide array of meaning. These devices can encompass anything from full lack of vision all the way to partial blindness.
'The Dot'
This is a Braille watch! But not only does it tell the time for a visually disabled individual, it acts almost as a smartwatch as well. It allows a visually impaired person to also interact with emails, text messages, and basically acts as a wearable smartphone. The device is able to be connected to a user's smartphone via Bluetooth and translates text straight into Braille.
'The Finger Reader'
This specific piece of equipment utilises a mini camera device to analyse and scan texts and images to give the user in time audio rhetoric. This device is transformational in its ability to allow the visually impaired person to essentially 'read' to an extent, even from traditional books; by simply pointing it to the text and 'reading' it one line by one line.
'Orcam'
Orcam is a company based in Israel which developed and curated 'smart glasses' which are totally revolutionary. As Jessica Simpson, an online tech blogger at State of writing and Lia Help commented, "These curated smart glasses pick up, recognise, and diagnose text messages, products, faces, and money; just to name a few day-to-day things! This pair of 'glasses' allows the visually impaired person to know and understand exactly what they would be looking at so they can process and respond to it the way someone without a disability would." These glasses utilise artificial intelligence and have both a tiny camera attached as well as audio transmitters. They are totally revolutionary!
'Radar Systems'
A Finnish research sensor has recently invented and produced a wearable device which they hoped would allow people with visual disabilities to almost 'sense' the environment around them in order to help them react accordingly to what was occurring in the world around them without too much assistance. The device has been designed as a heart monitoring device which uses radar to pass innate signals using clothing as a conduit. The device senses and understands difficulties, obstacles, and challenged and conveys this information through the device to the user.
'Vision Enhancers'
Vision enhancers basically do what they say on the tin. This is great for someone who has a little bit of vision and needs to enhance it in order to improve their quality of life or way of operating. There are many different types of vision enhancers, but one of the most famous were made by a Canadian company called eSight. This company manufactures glasses using high-def cameras to help enhance people's vision capability and improve their quality of life.
Devices made for the Hearing Impaired...
'The Sound Shirt'
This is an incredible development in technology made for the improvement of quality of life and overall happiness for someone who is saddled with a hearing disability. The sound shirt actually allows those who cannot hear music to 'feel' music through vibrations picked up by the shirt. These vibrations allow people who cannot hear music to feel the music instead.
'Vibeat'
The Vibeat range, similar to the sound shirt; allows those with hearing impairments to 'feel' music rather than 'hear' it. Rhona Grimes, a health writer at Boom Essays and Essay Roo, noted that "Vibeats are a fashionable assortment of jewellery which, when worn, allow people with hearing disabilities to enjoy music through the devices picking up and passing through the vibrations of the music being played." They are Bluetooth compatible and change with high and low tempos and different styles of music to enable the user to have as similar an experience as possible to hear the music by simply feeling the music instead.
Are you looking for care for a loved one? We would love to help you!