Author Bio: Justin Osborne is an essay writer, he loves to share his thoughts and opinions about education, writing and blogging with other people on different blogs and forums. Currently, he is working as a content marketer at Essay Reviews 247.
When it comes to choosing the right service for a senior person, there are a few options you can choose from.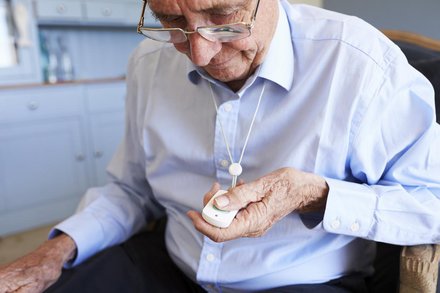 If you are looking for someone to take care of them from the comfort of their own home, then you can choose between a home care or a home health service. Both of these include having caregivers coming to the senior person's home and providing their assistance in-house.
Home care and home health, even though they sound pretty similar, are two different things. Home care represents the non-medical sides of the service, which includes meal preparation, companionship, etc. Home health, on the other hand, comes with professional medical care and assistance.
A Brief Comparison
Let's take each of the terms and analyse them, in order to compare them and take a look at some of the differences.
Home Care
Home care is a type of health care, provided by a professional caregiver. This takes place in the home of the patient, as opposed to the group accommodation centres (clinics/nursing homes etc.).
This is a non-medical service, where the caregivers do their best to help their clients eat, providing them meals, making sure that they take their medication. Moreover, they also provide bathing/dressing assistance, help the patients with their bathroom needs, and help them get cleaned.
A home care giver also takes care of providing groceries for the household, cooking, and even cleaning the patient's house.
Home care patients are usually the ones that need someone to talk to, more so than anything else. There are plenty of cases in which the members of the family of the senior are living busy, hectic lives, and are not able to spend time with them.
In that case, the best solution here would be to choose a home care service, that will keep the patient busy, they will talk to them and ensure that they feel understood and taken care of. Moreover, they also take care of the basic need of the patient, like providing toiletries and helping them bathe and keeping their houses clean.
Home Health
Home health, on the other hand, is a type of medical service. When talking about home health, we're talking about caregivers with professional medical expertise. They are able to take care of the medical needs of the patients and are prepared to help with injections, patient monitoring, taking care of wounds, pain management and any other medical-related concerns.
Besides the types of service they provide, another difference between the two comes from the source of payment – more accurately, who pays for these services – the insurance company or the family? In most cases, home health will be covered by the insurance companies, while home care will come as an extra charge for the family.
There are also other criteria according to which it can be decided whether someone needs home care or health care, and that is related to any illnesses they might have. If, for example, a senior person suffers from neurological or cardiovascular diseases, the family should opt for a home health service, as the patient will most probably need medical supervision while being taken care of.
Who can benefit from the two services?
Of course, both services are dedicated to elderly, senior people, that are not able to (or not willing to) leave their homes anymore. If they require medical attention, constant supervising and help with their medication, then a home health service is the one that best suits them.
However, for the seniors that are only in need of some companionship, or some overall help with their meals and chores, they will be more than pleased with the home care service type.
Are there services that provide both home health and home care?
There are plenty of services that will provide home health and home care. You might engage with a service for their home care purposes, as the patient only needs some of the features that come out of home care. However, as time goes by, it might so happen that their medical condition takes a turn, requiring for them to be held under medical supervision.
In this case, some of the services also provide home health, so that you do not have to start looking for someone else to take care of your loved ones.
You can also opt for both services at the same time, and thus have your loved one be accompanied by both a professional medical caregiver, to look out and monitor their health, as well as a home care caregiver, to take care of their day-to-day life.