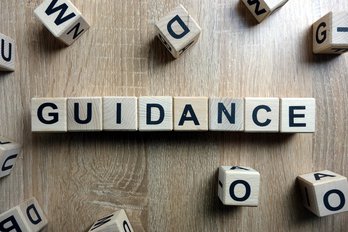 As of November 5th, England implemented a second national lockdown for at least 4 weeks and many of you may be wondering what the latest Government guidance is for care home visits.
This article will provide a clear overview of the current guidelines for care homes as of November 2020.
Government Guidance Nov 2020
The Government realise that receiving visits from friends & family is vital for the mental and physical health of care home residents and that closing care homes for visits for the duration of the second national lockdown would be damaging to their wellbeing. Therefore, this time round they are maintaining some opportunities for residents to receive visits where safe to do so.
The Covid-safe opportunities outlined include:
Substantial screens (floor to ceiling) between residents and visitors with good ventilation and possibly speakers/assisted hearing devices.
Visiting pods which are enclosed to some degree but are outside the main building of the care home. These will be limited to one resident & visitor at a time and will be thoroughly cleaned between each visit. Where there is a single access point to the visiting pod, the resident and visitor will enter at different times to ensure social distancing is maintained at all times.
Window visits where the resident remains inside the care home and their visitor out in the open air.
Care homes will be working together with families and other health care professionals throughout the national lockdown to weigh up the benefits of allowing visits against the risk of Covid-19 being transmitted to residents and staff members.
Furthermore, the Government are working to increase their capacity to test visitors and explore options that testing will provide to enable further care home visits.
Care providers have been provided with additional Government funding to help them facilitate some visits via their Infection Control Fund.
In exceptional circumstances, such as residents receiving end of life care, the Government has advised that visits can proceed in all circumstances as they realise the importance of having a loved one by your side during your final days.
Should an outbreak of coronavirus occur in a care home, visits will have to stop with immediate effect with the exception of those who have exceptional circumstances as mentioned above.
Government Policies For Visits Themselves
Visitor numbers should be kept to 1 constant visitor per resident with an absolute maximum of 2 visitors, where possible. This is to limit the number of people coming into contact with the care home, consequently reducing the risk of transmission of the virus.
Appropriate PPE must be worn throughout the visit and on the grounds of the care home (inside & outside)
Social distancing measures must be maintained at all times (2 metres)
High quality infection prevention and control but be practised throughout the visit
Visits will need to be pre-arranged with the care home
Visits should take place in the open air wherever possible, although the Government realises that this may not be an option in the winter season
TrustedCare's Observations
Working first-hand with many care providers, we have good insight as to how care home's are approaching visits during the 2nd national lockdown in England. Of course, care homes are doing their utmost best to adapt their homes to allow their residents to receive visits from friends & family in line with Government guidance.
We have observed the following:
Some care homes are dedicating particular rooms in their building for visiting with suitable access points and good ventilation.
There has been a noticeable increase in care providers inquiring about visiting pods for their homes off the back of an article we published about The Benefits of Garden Visiting Pods.
End of life visits are being allowed in all circumstances
Many care homes have a virtual tour for prospective residents & their families to view whilst in-person home tours are not a possibility.
The majority of care homes have a booking system in place where friends & family are required to pre-arrange a visit with the home to see their loved one.
If you have any questions, please do get in touch with our friendly Care Adviser team who will do their very best to answer any queries.
Are you looking for a care home for a loved one? Please get in touch for complimentary support with your search.