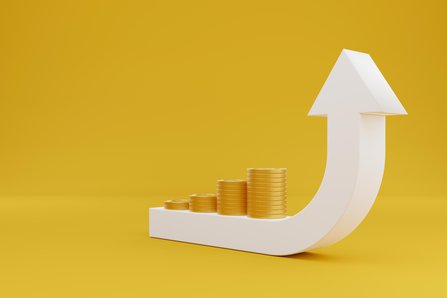 Care-seekers often state that they are concerned about how they are going to meet ongoing care costs for their family member.
It is not uncommon for care providers to have annual fee increases in line with inflation. This is of particular concern for those who are required to privately fund their care.
As it stands today, inflation sits at around 10%, so if the cost of care was £1,000 a week, you can expect a price rise of around £100 a week.
Care providers are exposed to the same inflationary pressures as other businesses and households across the country; with soaring energy prices and increased staff costs, care services are having to pass on some of these costs in the prices they charge to provide support.
5 top tips for affording care:
If you are currently looking for care, it's important that you consider how you are going to meet ongoing costs. Below is a list of considerations when shortlisting services.
1. Don't be caught out by 'prices from' when budgeting for care...
Due to intervention and legislation from the Competition & Markets Authority (CMA) care providers are now obliged to clearly display their pricing on marketing material, including their websites. Prices given are nearly always 'prices from', depending on care needs the actual price of care can be significantly higher. So before deciding whether a particular care home is affordable it is important that you ask them to carry out a Care Needs Assessment so an accurate cost can be given.
2. Contracts - what is the provider's policy regarding fee increases?
It's important to read the small print, what sureties are written into the contract regarding fee increases. Some care providers are at liberty to make increases when they choose, others have the option to make bi-annual/annual increases.
Providers may have a 'special offer' upon moving into the care home but it's important to budget for ongoing care costs when the offer runs out.
We are aware that many providers have recently raised their prices due to soaring energy costs but there are others who are committed to fixing their costs for the foreseeable future in order to entice new residents.
3. What happens when the money runs out...
It's common for care providers to ask for proof of 2 years worth of funding upon moving into their service. Should your loved one live longer than they can afford to pay for privately, it's important to know what the care provider's policy is regarding accepting local authority funding.
Some providers require a third-party top-up fee when residents move to local authority funding. This means that family members are required to fund ongoing care costs if they are to continue staying at the service.
The alternative would be to move to a different provider which accepts LA funding when the money runs out. However, when considering this as an option it is worth bearing in mind that once somebody is happy & settled within a care home moving to a different service can cause much upset & distress.
4. Beware of initial administration charges...
The charging of initial administration fees is a controversial matter. Many care providers ceased charging administration fees when the CMA conducted a study into the charging of such fees & concluded that it was unfair consumer practice. Lots of providers took the decision to reimburse care-seekers for these costs based on the CMA's updated guidance.
CareUK chose not to reimburse costs and as a result, the CMA took them to court. In July 2021, the High Court ruled in Care UK's favour & the case was thrown out.
In light of this, the CMA updated their guidance to care providers and still advises against charging upfront payments 'unless there is clear justification for it'. You should not be expected to pay in advance for any of the following:
Pre-contract activities which form the costs of the care provider doing business
Activities related to admission which do not involve the provision of materials
Maintenance or improvements to the home
5. Seek advice from a regulated Financial Adviser...
By seeking regulated financial advice you should be informed of the best way to meet ongoing care costs. You may wish to consider purchasing a Care Annuity, in essence, this is an insurance policy. For an upfront fee, your annuity provider guarantees to continue paying care costs for the lifetime of care.