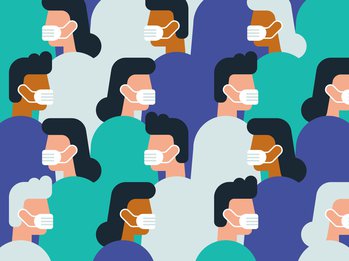 Throughout the COVID-19 pandemic, home care and live-in care providers have been working tirelessly to ensure the safety of both their staff and clients. Many have introduced new protocols and procedures in line with Government guidance.
We understand that it can be difficult keeping track of all that's going on at the moment, particularly when guidance around COVID-19 is changing day-by-day. As a result, we have collaborated with care provider Heritage Healthcare to put together 6 frequently asked questions and answers surrounding home care & live-in care at this present time.
6 Frequently Asked Questions
1. What measures are home care providers putting in place to minimise the risk of their care staff bringing COVID-19 into their clients' houses?
Carers have been told they must cease care calls and self-isolate for 7 days if they begin to develop symptoms of COVID-19. They must not return to work until their symptoms have completely passed to reduce the risk of bringing COVID-19 into clients' homes.
If a Carer does not have symptoms of COVID-19, but someone in their household does, the Carer will be required to self-isolate at their home for 14 days. If after this point they are not displaying any symptoms, they can return to work. However, if they do develop symptoms during the 14 days of self-isolating, they must continue to self-isolate for 7 days from the day their symptoms begin to develop.
Heritage Healthcare has advised that as well as adhering to the above, they are providing their staff with PPE including masks, shields, gloves and aprons. Furthermore, they are supplying hand gel to their carers for use when handwashing facilities are not available. The management teams are monitoring staff regularly, ensuring to provide regular updates on government guidance. An online training module has been created for staff to undertake to ensure that they understand the precautions that need to be taken during the pandemic.
2. Are Carers and clients being tested for COVID-19?
All care workers are eligible for a Covid-19 test if they are showing symptoms or believe they have been exposed to the virus. They can access testing through the NHS Website, either through the self-referral or employer referral portals.
The Government has advised that everyone who is over the age of 5 and is experiencing Covid-19 symptoms can be tested including those who are receiving domiciliary care. Tests can be requested via the digital portal on the NHS website or through the NHS 111 service to book testing.
Heritage Healthcare are arranging testing at local testing centres for carers and clients who present symptoms of COVID-19.
3. Are hospital patients tested for COVID-19 before being discharged?
According to Government guidelines, "Everyone who is admitted to hospital to receive care will be tested for Covid-19, and hospitals should share care needs and Covid-19 status with the relevant community partners who are planning the subsequent community care."
Individuals who do not have urgent needs and do not meet the criteria to reside in the hospital will be discharged to spend their recovery period at their home. Rest assured, providing the correct PPE guidance is adhered to, anyone can be safely cared for in their home by a home care/live-in care provider whether they test positive or negative for Covid-19. Testing will not hold up a timely discharge.
Any individual who is starting care with a home/live-in care provider must be cared for as possibly having the virus until a 14 day period has passed within their home which means full PPE will be worn.  Due to the nature of home care/live-in care, the way a person is cared for will not change much after the 14 days. Carers are required to wear gloves & a mask to be within 2 metres of a client in their own home; when conducting personal care they are also required to wear an apron.
4. Will a care company still provide home care if a client is self-isolating or develops COVID-19 symptoms?
Home care/live-in care providers will continue to provide care for clients even if they have Covid-19 symptoms or have tested positive for the virus. This has been confirmed by Heritage Healthcare who have advised that they are supplying full PPE to manage any client who presents with symptoms or who is shielding/self-isolating. There is a protocol that any Carers that come into contact with a person matching this criterion must follow including:
Wearing the appropriate PPE (disposable gloves & apron, mouth mask, face shield)
Disregarding all PPE once the visit is over
Requesting that the client wears a face mask
Washing hands upon arrival at the clients house for at least 20 seconds
Washing hand immediately before leaving the clients house for at least 20 seconds
All uniform worn needs to be changed as soon as possible after the visit and must be washed at 60 degrees
The line manager must be informed of the client's condition so that they can be monitored
5. What happens if my Carer develops symptoms of COVID-19?
If your Carer begins to show symptoms of Covid-19, they are obligated to report to their line manager as soon as they can. They will be required to do the following:
Keep their line manager updated on their health
Self-isolate at home for a minimum of 7 days until all of their symptoms have ceased and recovery is evident
Stop all care calls to clients until their recovery is clear and they have self-isolated for the required 7 days
Heritage Healthcare has shared that any service user who has had contact with a carer who has tested positive for COVID-19 will be notified and asked whether they would like a test to be conducted. All carers who have worked with the carer who has tested positive will be advised to inform the management team if they develop any symptoms.
The care provider will make arrangements for your visits to be covered by an alternative Carer until your usual Carer is fit to come back to work (must have spent a minimum of 7 days in social isolation & have no symptoms).
6. Does the care company or the clients' family supply the PPE for care visits? If it is the care company, is it reused between clients?
Heritage Healthcare has confirmed that the care provider will provide all PPE needed. The PPE is all single-use except for masks which can be used throughout the day. The masks are only used for up to 5 hours at any one time and are then disposed of correctly.
During the Covid-19 pandemic, Carers are required to wear PPE consisting of:
Disposable apron & gloves
Mouth mask
Face shield
After they have completed their tasks during a visit, Carers must wash their hands for at least 20 seconds immediately before leaving. Any PPE used by the Carer, excluding their mask, will be disposed of immediately once the visit is over by double bagging it, tying it, and placing it outside for 72 hours. Beyond 72 hours the bag can be disposed of in the general waste bin.
If you have any other questions surrounding home care & live-in care in the current climate, please do get in touch with us today. We will try our very best to answer all of your queries.
PLEASE NOTE - This article was published on 2/7/2020
Are you looking for care for yourself or a relative? Please get in touch for free support & guidance