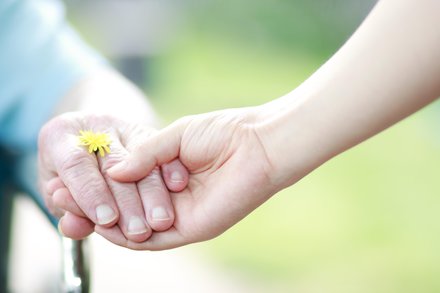 We've all seen the headlines and newspaper stories about Carer's being caught stealing, or worse, abusing their elderly clients. No matter how much positive press home care receives, it only takes one negative story to sow the seed of fear.
If you're a relative of a vulnerable adult who requires support to live at home, it's only natural that you require assurance of their safety. It is vital that you feel confident with your chosen home care provider before letting them into your home or the home of a loved one.
There are a number of things you can do to allay your fears:
1. View their CQC registration, rating and latest inspection report
The Care Quality Commission (CQC) is the governing body for all health and social care services in England, as such, they are required to regulate services to ensure they are meeting required standards of care.
When a Home Care Company initially registers with the CQC the Registered Manager will have to prove to a CQC Inspector that they are suitably qualified and have the required policy and procedure documents in place. The company will then be allowed to begin supporting people in their own homes.
After trading has begun and a client base has been set up the CQC will re-inspect services. It is after this inspection that the service will be given a rating and a full inspection report will be published. The highest rating a home care provider can receive is Outstanding, followed by Good, Requires Improvement and lastly, Inadequate.
2. Meet with the Service Manager of the Home Care company
By meeting with the Service Manager of the Home Care company you will get a good sense of the company's core values and the type of support they provide to people in their own homes.
The Service Manager will share information about the company's credentials. It is quite common for independent home care companies to be founded as a result of the Owner's personal experience of caring for a loved one.
Should you need further reassurance they may even offer to put you in touch with a service user who can share their first-hand experience of the company with you.
Need help finding information on Home Care Providers?
Contact TrustedCare's team of specialist Care Advisers 7-days a week
3.  Arrange for a trusted adult to stay with the person requiring care for initial visits from the Home Care provider
For the first few visits you may want to arrange for a trusted friend/family member to be present.
This can help to settle the nerves of the person requiring care as they become familiar with the Carer's who will be visiting them.
4. Install video surveillance
Just for peace of mind, some family members choose to set up CCTV surveillance in the home of their loved ones. Knowing that you can 'check-in' at any time and there is video footage of Carer visits provides a comforting level of reassurance about your relatives' safety.