"On average 22% of enquiries into your home are from people who live locally."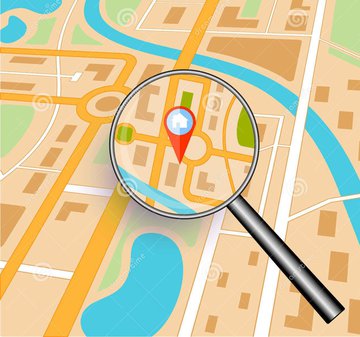 TrustedCare.co.uk has analysed the responses of 1,000 active care-seekers who were asked the question: 'how did you hear about the home?' Nearly one quarter (22%) of respondents answered 'Home Known Locally'.
This percentage is significant enough in its own right, but then you add on the further 14% of respondents who answered that the home was recommended to them. Recommendations were from a wide range of sources, including: GP's, District Nurses, Hospital Discharge Teams, Friends, Relatives & Local Community Groups.
With 36% of new care referrals coming from people living nearby and recommendations from people and organisations who already know the home, it's not hard to see how important the local reputation of your home is.
5 ways to build your local reputation:
1. Signage
This may sound really obvious but just take a moment to consider, if you were just passing your home from the street, would you know it's there? Even if your home is next to the road it's important to have clear sign-posting so all passers-by know that you are a Care/Nursing Home.
If your home is set within secluded grounds, consider where would be the best place to put a sign to ensure that passers-by, including drivers, know of your home.
You may also want to think about putting Information Posters about your home in local places of interest e.g. Doctor's Surgery, Library, Community Cafes & Leisure Centres.
2. Community Events
Lot's of home's host events to raise awareness of their home and so the home's resident's stay connected with their local community. It can be quite nice to host events in-line with the seasons e.g. Spring Fair, Summer BBQ, Harvest Festival & Christmas Lunch. Or why not set-up a regular coffee morning for people to come in and socialise with the residents?
You don't always have to partake in the event - invite local community groups to come in and use your home's facilities e.g. Mum & Baby Groups. Letting the local community become familiar with your home with very little effort on your part!
3. Links with Schools & Nurseries
There are a multitude of benefits to linking with local schools & nurseries. If you haven't already seen the 'Old People's Home for 4 year olds', then you won't regret watching the clip to the right.
In Sylvia's words, her 4 year old best friend: 'makes me feel treasured and gives me a nice warm feeling.' By partnering with local schools & nurseries you will hopefully achieve the same feelings of improved well-being for your residents.
Further to this, you will also be building new relationships with the children's parents. Who one day may need to look for care on behalf of their parents or refer your services to a friend.
4. Networking
Are you attending local business networking events? Do you have a relationship with key decision-makers and/or influencers in your community?
If you haven't already, make yourself known to local home care providers as they are obvious referrers into your business. When they can no longer meet a client's needs in the community, wouldn't it be nice if they had a trusted home they could recommend?
Again, local Solicitors and Financial Advisers are good business connections to make. Although they are not care providers, they are in a trusted position and can advise people of your services.
5. Sharing Stories
With your resident's permission, start taking photos and sharing day-to-day life at the home on Social Media. Family members and friends of the home will love seeing and engaging with your updates. As soon as people start engaging with your posts, their network will also begin to see your updates - instantly increasing the number of people who know about your home!
You can also put together Press Releases about events at the home, or key milestones for the residents (e.g. 100th Birthday) and share with local press publications. More often than not, local media are more than happy to share your stories.
To find out more about how TrustedCare can support you to raise awareness of your care home within the local community - get in touch today.