Taking care of a person with Alzheimer's is both physically and emotionally demanding.
Caregivers face many challenges that can strain relationships and affect the well-being of the person living with Alzheimer's and the caregiver themselves.
To help support Alzheimer's caregivers, we have collected 9 of the best books that answer essential questions, give practical advice on caregiving, and give tips on taking care of yourself too.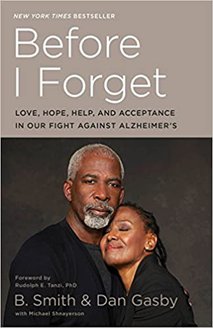 In "Before I Forget," Celebrity chef B. Smith paints a powerful picture of being diagnosed with Alzheimer's at just 66 years old.
With the help of her husband, Dan, B. exposes the more challenging aspects of living with Alzheimer's and the impact the diagnosis had on their family.
Their story is a fantastic resource for caregivers, with plenty of coping mechanisms and honest advice.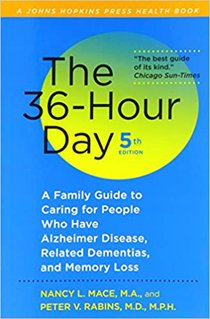 With multiple editions published, "The 36-Hour Day" is an up-to-date guide on caring for Alzheimer's and dementia patients.
With truthful information on family's difficulties, the book is considered by many as the go-to book for Alzheimer's caregiving.
As well as practical advice, the book discusses issues such as:
Delayed degenerative symptoms
Health care insurance
Palliative treatment
Residential care
Support groups for caregivers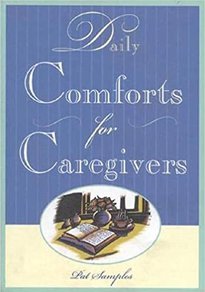 3. Daily Comforts for Caregivers - Pat Samples
"Daily Comforts" is a daily dose of inspiration for caregivers. With a helpful index of topics, the book allows caregivers to look for joy, validation, or simple advice whenever they need it.
The book captures the thoughts, feelings, and various emotions that every caregiver faces as they look after a loved one with Alzheimer's.
The book is an excellent comfort for those dealing with the responsibility of caregiving.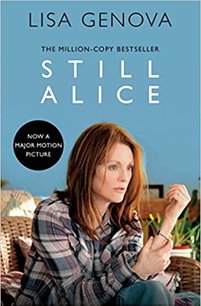 Neuroscientist Lisa Genova's debut novel is an inside look at what it's like to develop Alzheimer's through the eyes of Harvard professor Alice Howland.
Jared Evans, a writer at Assignment Help and Revieweal, describes the book as "a masterpiece that accurately portrays the journey of Alzheimer's. This novel will inform you and comfort you."
It's no surprise "Still Alice" is a favourite of early-stage sufferers and caregivers.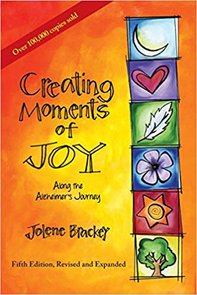 5. Creating Moments of Joy Along the Alzheimer's Journey - Jolene Brackey
A best-seller for good reason, "Creating Moments" advises caregivers to create simple moments of joy with people who have Alzheimer's.
As those with Alzheimer's suffer from short-term memory loss, Brackey suggests trying to have "perfect days" is not practical.
By making loved ones with Alzheimer's happy, the feeling of joy will stay in them, even if they can't remember why.
The book offers numerous practical suggestions with some ways to implement personal touches too.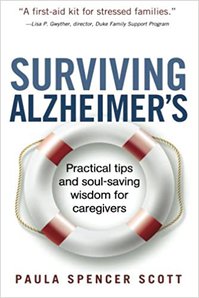 6. Surviving Alzheimer's - Paula Scott
Caring for someone without forfeiting your own health and wellbeing is a real issue for caregivers.
In her clear and concise book, Paula Scott tells Alzheimer's carers precisely what they need to know, including:
How to improve life quality for the whole family
How to deal with feelings of guilt and resentment
Geriatric and dementia-care expert advice
Reassuring real-life stories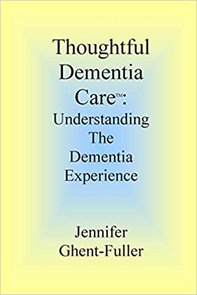 7. Thoughtful Dementia Care - Jennifer Ghent-Fuller
A highly readable insight into the world of someone who has Alzheimer's and other forms of dementia.
The book discusses the various kinds of memory loss and cognitive problems that sufferers experience along their journey and how this affects their everyday life.
Ghent-Fuller also gives practical advice for caring for dementia patients, focusing on understanding their perception of the world.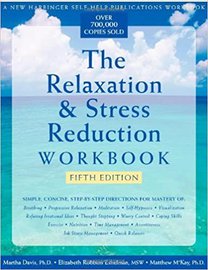 8. The Relaxation and Stress Reduction Workbook - Martha Davis, Elizabeth Robbins Eshelman, and Matthew McKay
This book provides a multitude of strategies to reduce stress for caregivers, with valuable insights from professionals and caregivers.
Health blogger Janie Holt, who writes for Essay Service and Custom Writing, describes the risks of caring for loved ones with Alzheimer's:
"Caregivers often don't care for their own wellbeing, putting that of the person with Alzheimer's first. Family carers tend to neglect their own health and report high levels of anxiety and stress."
The workbook helps by providing lots of practical activities to combat stress and encourage self-care.
Are you looking for care for a loved one? Please get in touch with us today!