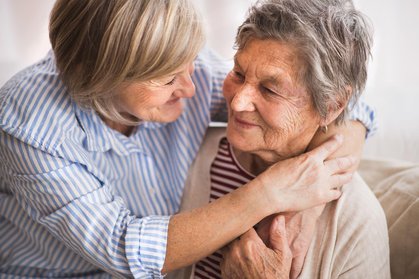 Mother's Day 2020 is almost here! A day to celebrate and honour our wonderful Mum's.
Have you decided what gift to get Mum yet? If not, we have put together a selection of fabulous gift ideas to help you with some inspiration. There's something that will appeal to every Mum out there!
1. Personalised Cards
Make your mum's day special with one of TouchNote's lovely greeting's cards! Life gets busy, and it's hard to find the time to connect meaningfully with those who mean the most. TouchNote's mission to help you maintain and strengthen the meaningful relationships in your life.
You can send a custom-made TouchNote to your mum on Mother's Day right from your phone, tablet or desktop!
With free worldwide delivery, you can stay connected with TouchNote's custom photo cards no matter where your mum lives.
Get started with 2 Free Cards and £10 off a Silver Membership today, when you download the TouchNote app! Click here and use the Promo Code: TRUST2020
2.  Personalised Print
Personalised prints are the new thing and we are certainly feeling this trend at TrustedCare! There are many lovely prints out there which will appeal to mums with all kinds of interests from flowers, to animals!
Our recommended prints:
3.  Luxurious Toiletries
Does your mum love a good pamper? If so, you could buy her some luxury toiletries to help her relax & wind down in the evenings with a glass of wine!
Some gift sets we love the look of:
4. Slippers
We all love to get cosy when we're lounging around the house, especially mums! We are positive that your mum will warmly welcome a lovely new pair of slippers to wear around the house.
Slippers we love the look of:
5. DVD
Why not get Mum a DVD of a film she has expressed interest in? You could even have a movie night and watch it together with some popcorn!
Here are some recent DVD releases which may appeal to older mums:
We hope this article has provided you with some good ideas of what to get your mum for Mother's Day coming up on the 22nd March. We wish you all a very lovely Mother's Day!
Are you looking for care for a  relative? Please get in touch with us today to help with your search!